VersiJack® height and slope adjustable pedestals were used to support raised pavers on One Farrer Hotel's newly renovated open terraces (landscape deck) at level 6. The open terraces consist of a stone wall fountain, a beautiful green lawn, an olympic-sized swimming pool, and a kids splash pad (outdoor games court).
Resistance to mould and algae render VersiJack® ideally suitable for the installation in constantly wet and damp environments. The installation of the VersiJack® and VersiCell® systems took around 3 months.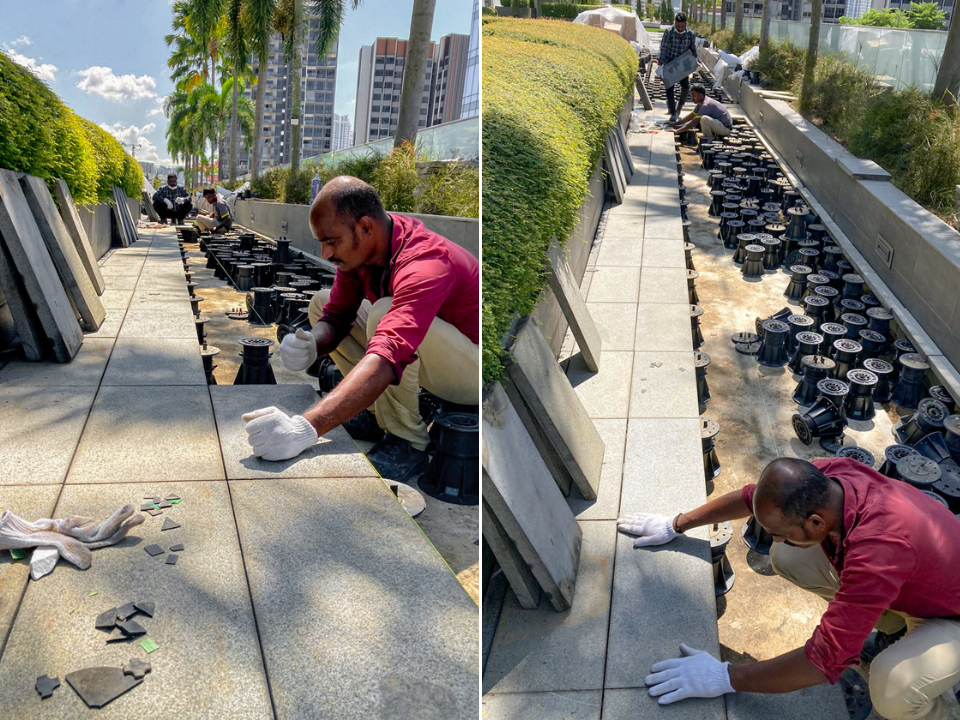 Kids Splash Pad (Outdoor Games Court)
A constant 4 mm gap between pavers maintained by Spacer Tabs mounted on the paver pedestal tops allows water issuing from the fountain spouts to seemingly disappear upon coming into contact with the paver surface, keeping areas beyond the boundaries of the raised paver area completely dry. The pump mechanism and required cabling for the pump are safely and unobstructively hidden in the void space beneath the raised pavers. A layer of porous EPDM rubber flooring was then installed onto the pavers.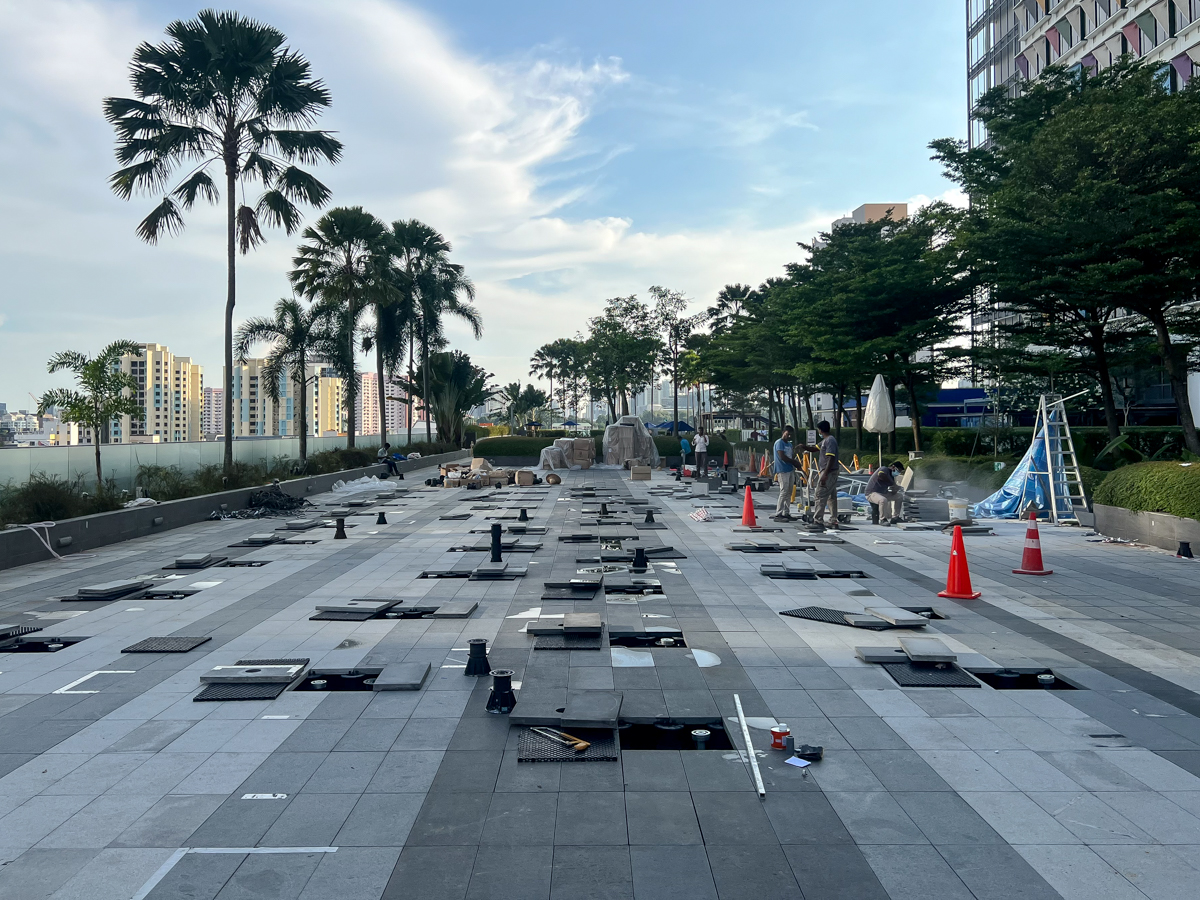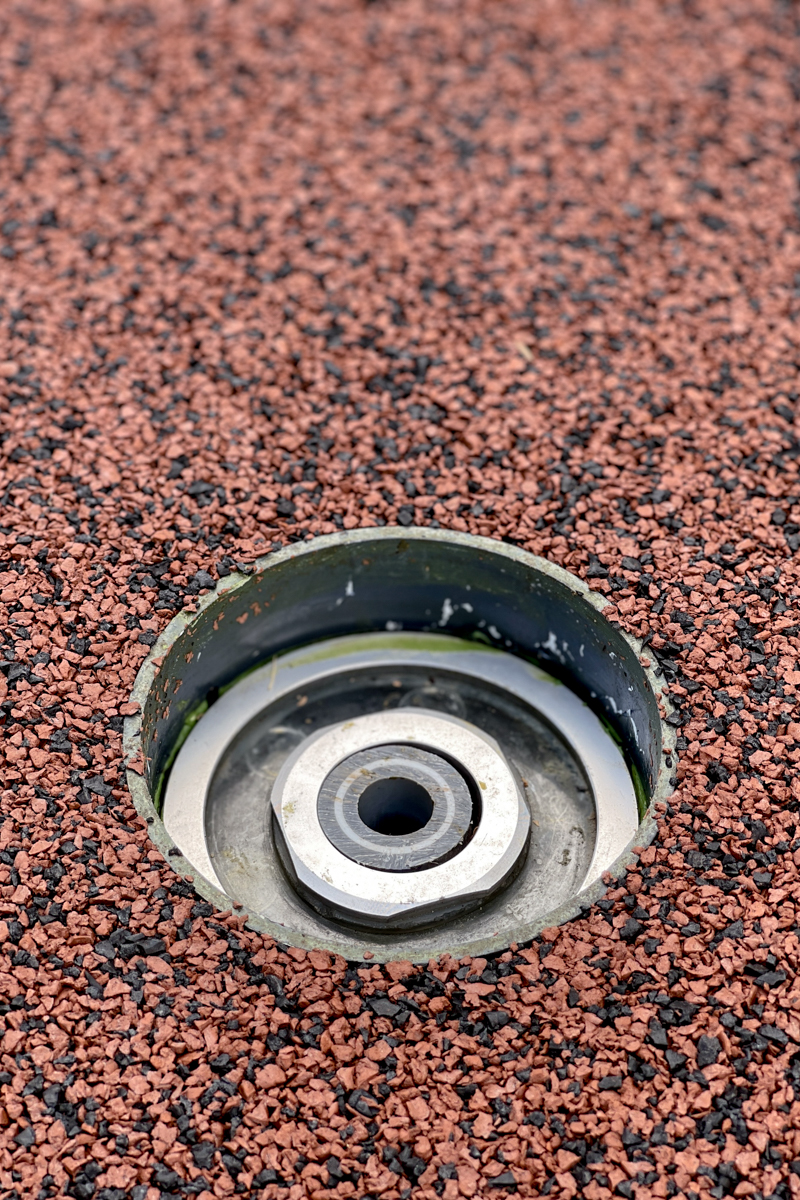 Green Lawn (Artificial Turf)
VersiCell® was installed to provide drainage beneath the artificial turf.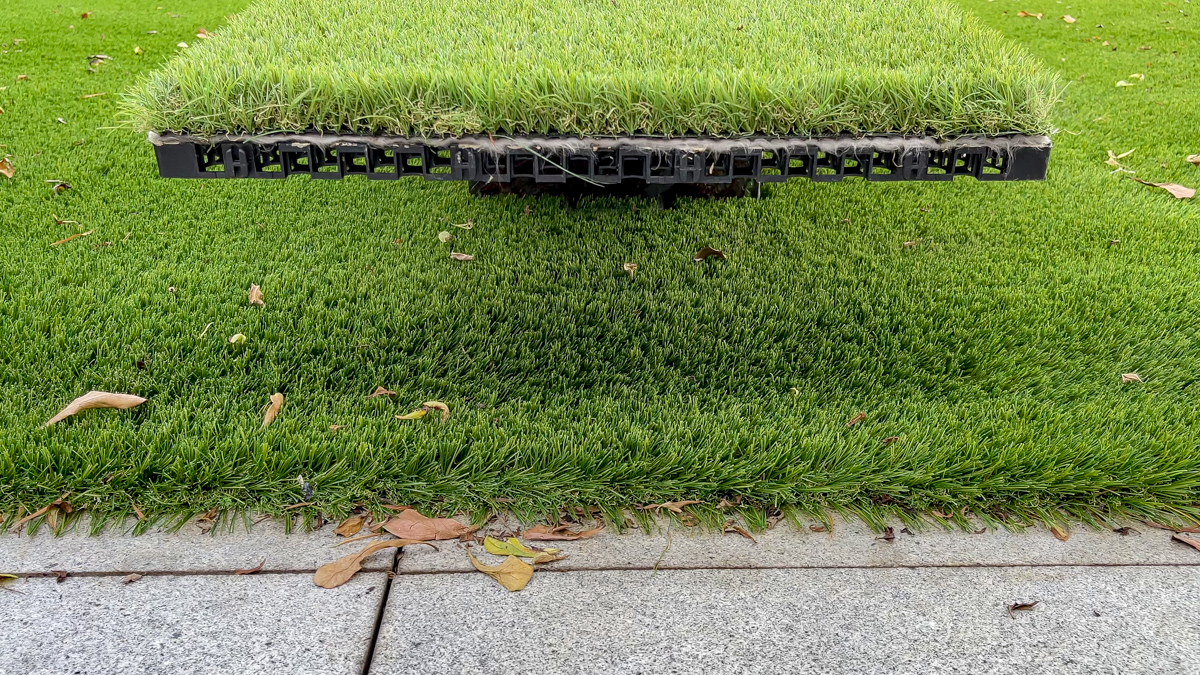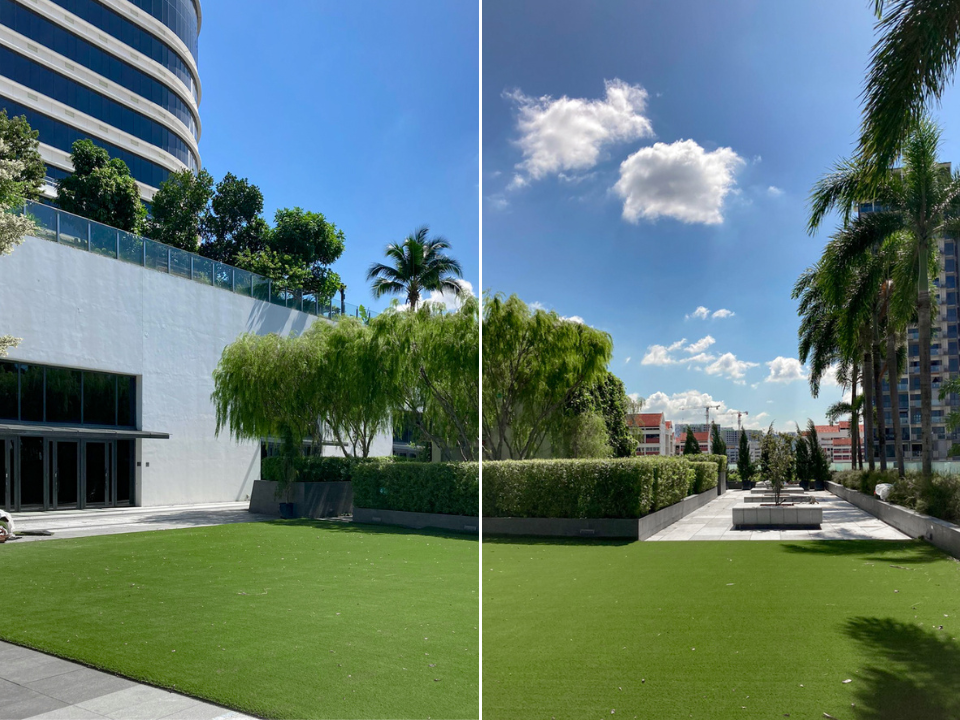 What is VersiJack® 
VersiJack® is a heavy-duty height and slope-adjustable pedestal designed for floor, deck, paver, beam, and bearer support. It can be used in the construction of roof terraces, pedestrian walkways, roof gardens, plaza decks, sun decks, balconies, pool surrounds, podium landscapes, and verandas. VersiJack® also can be used to create raised floors with most pavers including granite, marble, porcelain, and precast concrete.  It is widely used to support timber and composite bearers under the decking and is excellent for creating reusable or temporary exhibition flooring.
Why VersiJack®
1. Versatile for Different Site Requirements
Elmich has a wide range of proprietary accessories (i.e. Wall Spacer, Vertical Edge Clips, Variable Angle Spacer Tab, Bearer Holder Concealed Paver Retainer, Exposed Paver Retainer, Bottom Slope Corrector and Pedestal Shim) which can be easily attached to VersiJack® to accommodate different site requirements.
2. Height Adjustable
With the attachment of Elmich's Barrel Extenders, VersiJack® is height-adjustable from 37 mm to 1014 mm.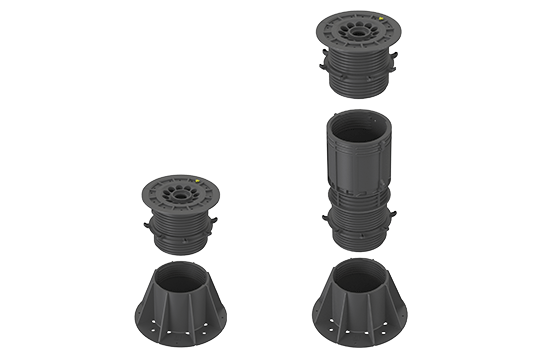 3. Slope Adjustable
Elmich's Top or Bottom Slope Correctors, when attached to VersiJack® can create level surfaces by compensating for gradients up to 5%.
4. Concealed Services

VersiJack®
allows unsightly services to be concealed within the cavity under the elevated platform allowing easy access when required.