Elmich's VersiWall GP Tray Green Wall proudly overlooks Dhoby Ghaut Green, the "Art in the Park" venue of "SingaPlural 2013 – Celebrating Design", a joint effort by Singapore's design community to showcase the best design elements from their multi-faceted creative spectrum, ranging from Architecture, Urban Planning, Landscape Architecture, as well as Interior, Furniture, Graphic and Fashion Design.
The living wall decorated with butterflies is a refreshing visual treat for local audiences and international visitors, and forms an idyllic backdrop for photos.
Easily assembled and dismantled, the VGP Green Wall is a choice system for temporary sites and venues. Its Anti-Lift Arm feature also ensures that the VGP trays remain firmly mounted in inclement weather and are also not easily dislodged by prying hands of the public.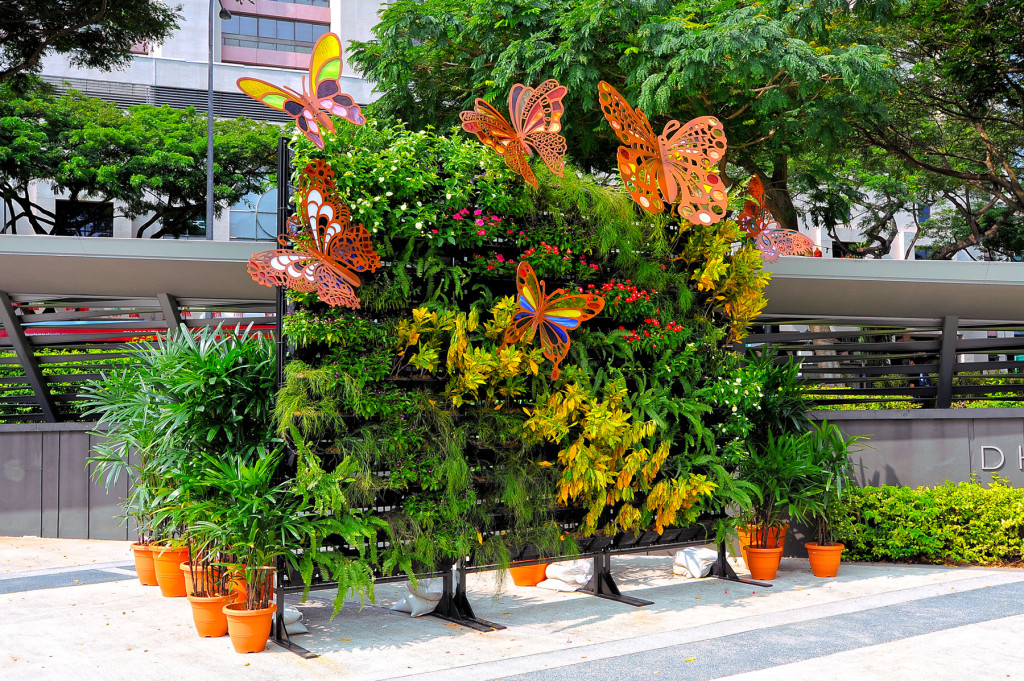 Elmich is proud to have been a part of SingaPlural 2013.
View product detail here
View project detail here