Elmich has been a pioneer in promoting and leading sustainability efforts in Singapore, Australia, South East Asia and other regions worldwide. Our dedicated technical consultants have been working closely with developers, architects and builders from around the globe to combat climate change through a multitude of innovative green initiatives and projects.
Our commitment to sustainability extends beyond individual projects. We actively engage in R&D to continuously improve our products and services, ensuring they align with the latest advancements in green technology and best practices. Our goal is to provide developers, architects and builders with cutting-edge solutions that not only meet their project requirements but also help create a more sustainable and resilient built environment.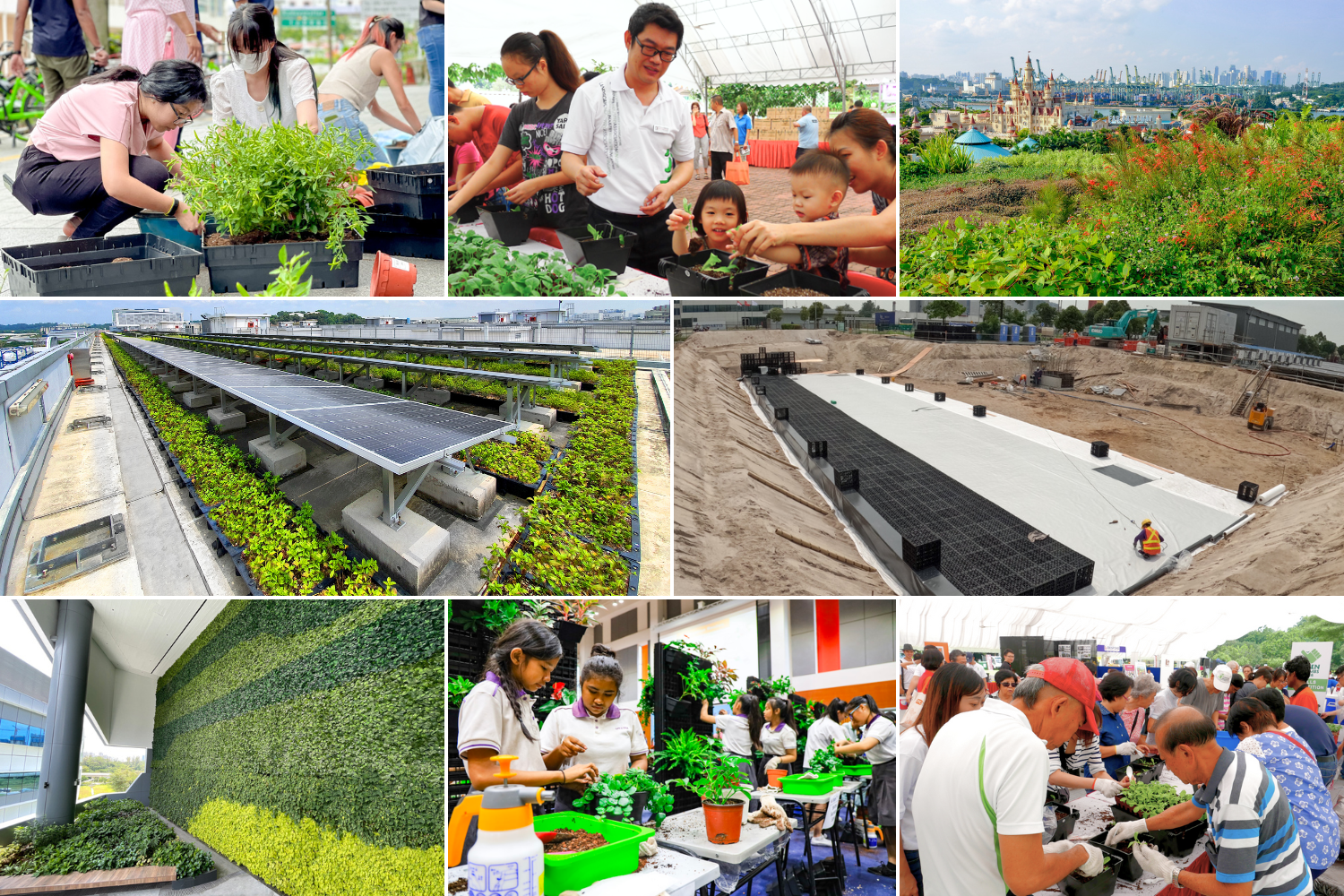 For over 30 years, we have taken careful considerations in the selection of our raw materials for the manufacturing of our products. Our principal raw material is 100% recyclable polypropylene, which can be repeatedly recycled, effectively reducing the environmental impacts associated with the production of new plastic products.
Apart from sourcing our recycled materials from reputable sources, we also conduct our in-house quality checks on the materials to ensure that they are of the highest quality.
Download our recycling policy.
re of the highest quality.
Our

Green

Vision
+ Journey to Meet *ESG Goals
It is vital for Elmich to embed our vision of having a world where all cities are environmentally-responsible into more tangible, realistic and actionable elements throughout our business as we scale. Our sustainability strategy is guided by our commitment towards caring for our environment, upholding social responsibility and having good governance to address ESG issues. Hence, we are embarking on our ESG journey to relook into our processes and products, stemming from the principles of sustainability leadership.
*Environmental, Social, and Governance