Elmich's exclusive VGM® distributor in the USA, Tournesol Siteworks, receives regular requests from designers wanting to install double-sided VGM living walls. The Sheraton Delfina pool-deck living wall, designed by major hospitality design firm Dawson Design Associates, is an excellent example of such a double-sided wall.
Double-sided VGM Modular living wall at the Sheraton Delfina, Santa Monica
A 2.5m high moveable poolside privacy hedge was created by installing the double-sided wall, set into a rectangular FRP (Fiberglass Reinforced Plastic) planter. A steel frame was anchored into the planter and VGM pilaster rails bolted to its horizontal members on both sides.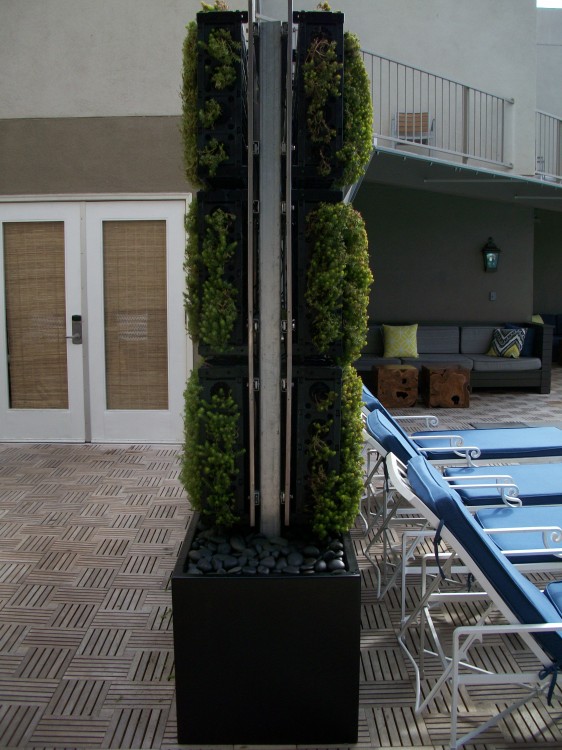 A steel-tube structure is anchored in an FRP Wilshire Collection planter
Pre-planted VGM modules were then hung onto the rails to create the double-sided living wall. Irrigation for the plants is supplied by a drip irrigation system, which is run hidden under the poolside decking to the planter.
The reverse side of the wall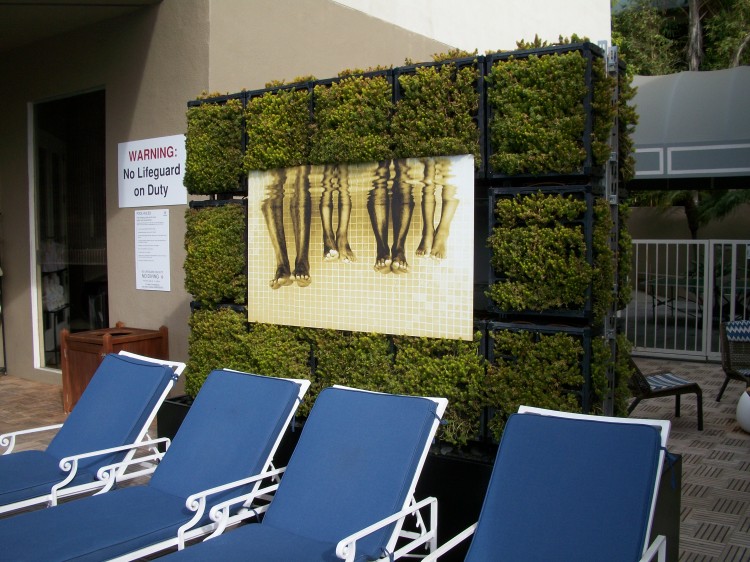 The graphic posters, anchored to the framework on both sides of the living wall, are not what one could easily incorporate into a typical hedge, and illustrate how versatile the VGM modular green wall system can be.
Article Courtesy of Tournesol Siteworks, Elmich exclusive VGM® distributor in the USA