Supporting Decking Supporting Innovation
Procter & Gamble (P&G) is the largest household and personal care company in the world, with well-known brands such as Gillette, Pampers, Pantene, Oral-B and SK-II. Located at the Biopolis, Singapore, the P&G Singapore Innovation Centre is the second of two such P&G centres in Asia.
The P&G Singapore Innovation Centre leverages on Singapore's strong biomedical sciences and engineering research capabilities and Singapore's geographical location to increase P&G's operational efficiency and productivity and lower its operating costs in the region. Locating the P&G Singapore Innovation Centre in multicultural Singapore also allows P&G to better understand and test-bed new concepts and ideas to meet the growing needs of Asian consumers.
Over 1,000 VersiJack® pedestals support the raised decking and 1,300m2 of VersiCell® drainage modules provide the sub-surface drainage in planter boxes at the landscaped grounds of the P&G Singapore Innovation Centre. The timber decked areas provide attractive landings fronting the entrances whilst the elaborate landscaped grounds punctuated with water features bring the therapeutic sights and sounds of nature into the built environment of the Centre. Two of the decked areas are used for the quintessential al fresco settings for F&B establishments at the Centre, Starbucks and Bodacious Bar & Bistro for the bio-science community at Biopolis.
Elmich is proud that VersiJack® pedestals and VersiCell® drainage modules in the green features at the P&G Singapore Innovation Centre have contributed to the Silver LEED-certified P&G Singapore Innovation Centre to clinch the Building Construction Authority's Green Mark GOLD Award in recognition of the building's effort to incorporate environmentally sustainable design in the built environment.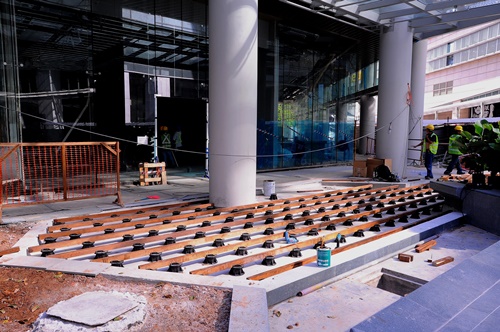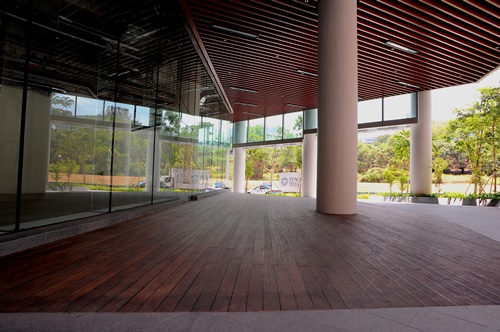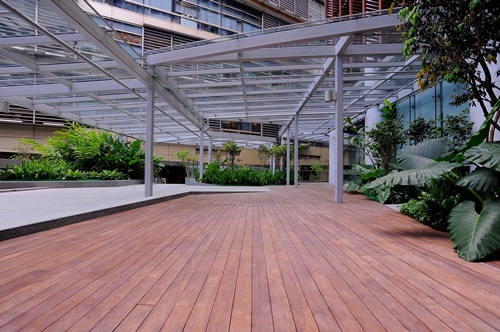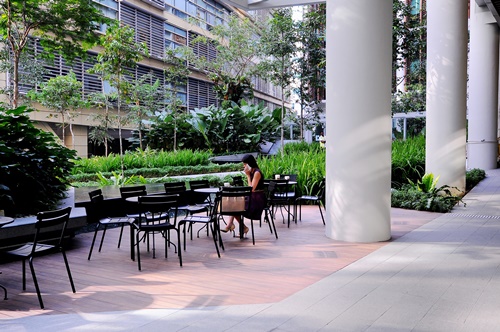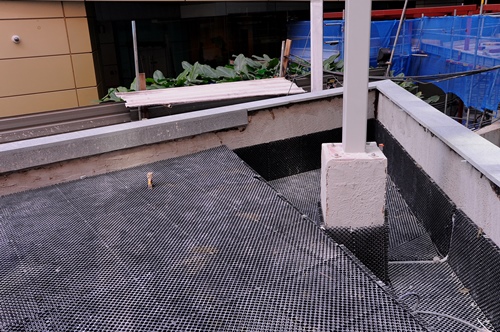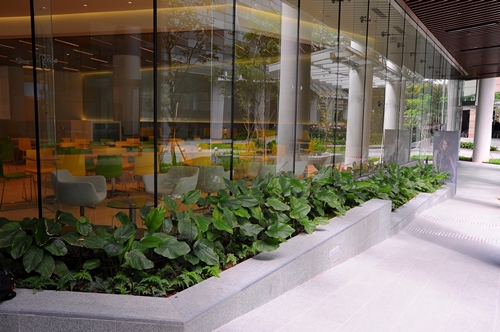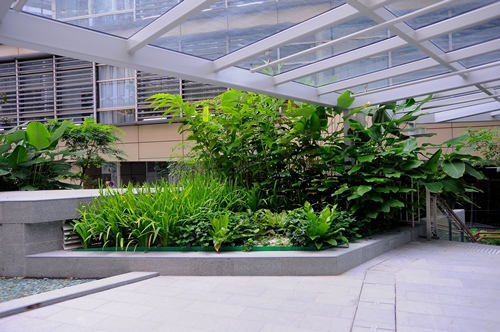 PROJECT DETAILS
Client/Developer: Procter & Gamble International Operations SA Singapore Branch
Architect: CH2M HILL
Landscape Consultant: CH2M HILL / Building Systems & Diagnostics Pte Ltd
Main Contractor: CH2M HILL
Landscape & Decking Contractor: Prince's Landscape & Construction Pte Ltd