Skyline Residences as it is named, towering at 24-storeys provide a breath-taking skyline view of the sea. Take a picture at its sky gardens and you will capture jaw-dropping panoramas. Designed by renowned DP Architects and landscape architect, Peridian Asia Pte Ltd, tropical living is brought to greater heights.
What's more to this luxurious home are the excellent facilities to unwind oneself after a tiring day at work. Be immersed in its lush and dream-like landscape garden, an infinity edge lap pool, swimming pool, children's pool, lounge deck, Jacuzzi and other amenities.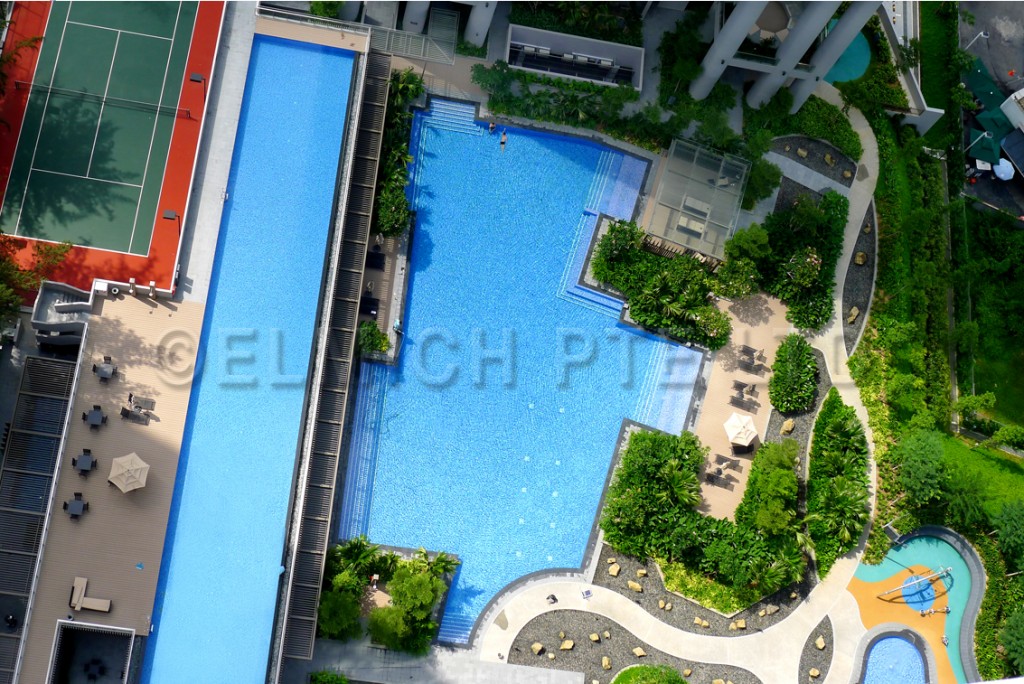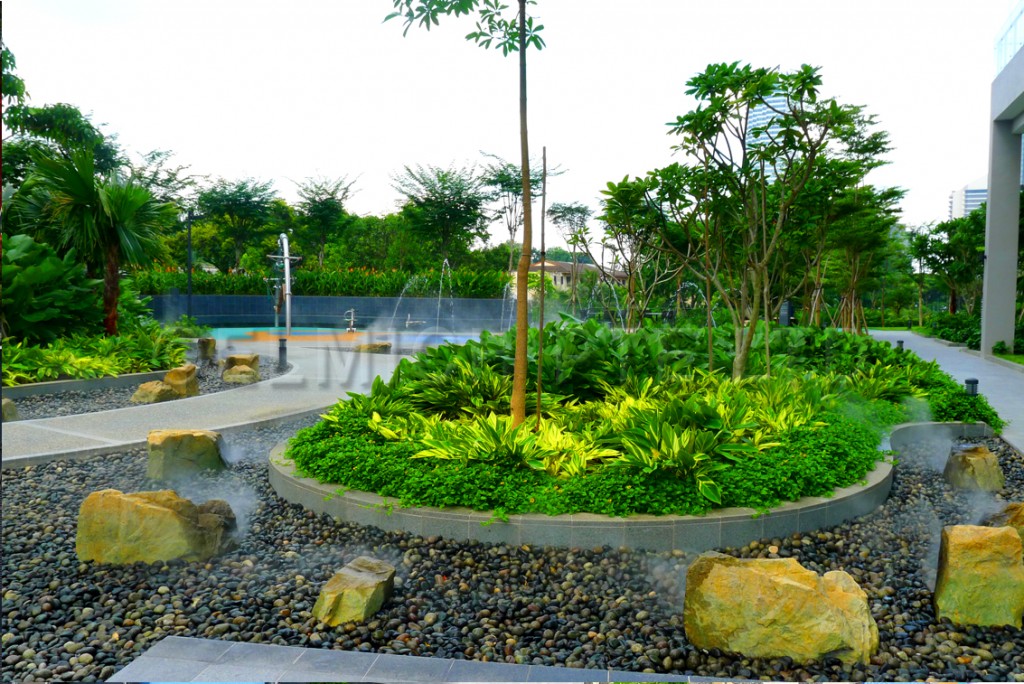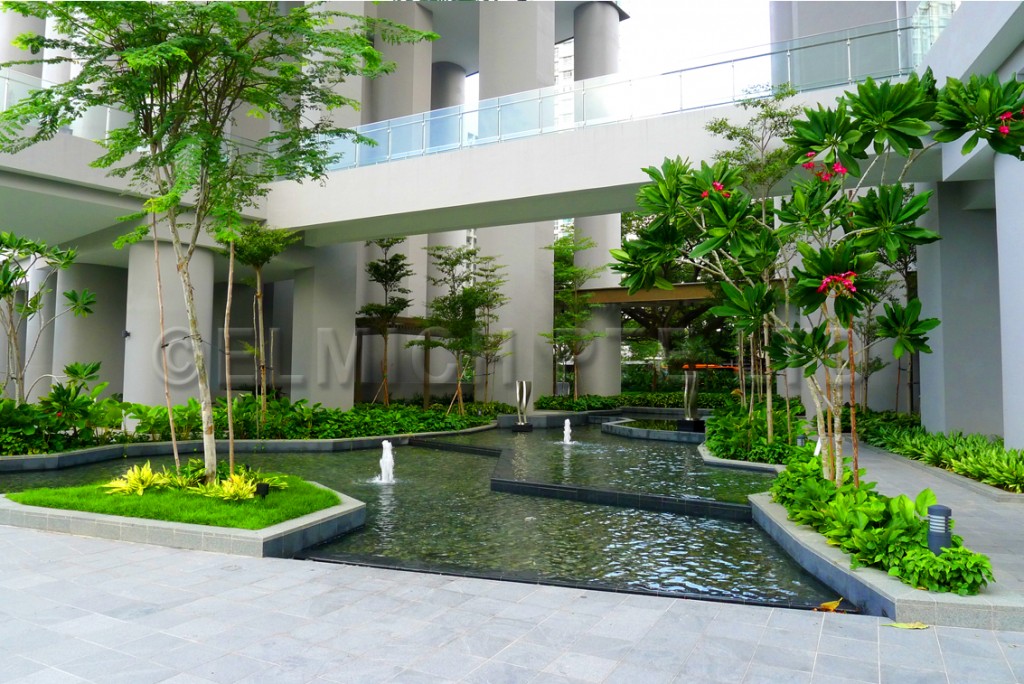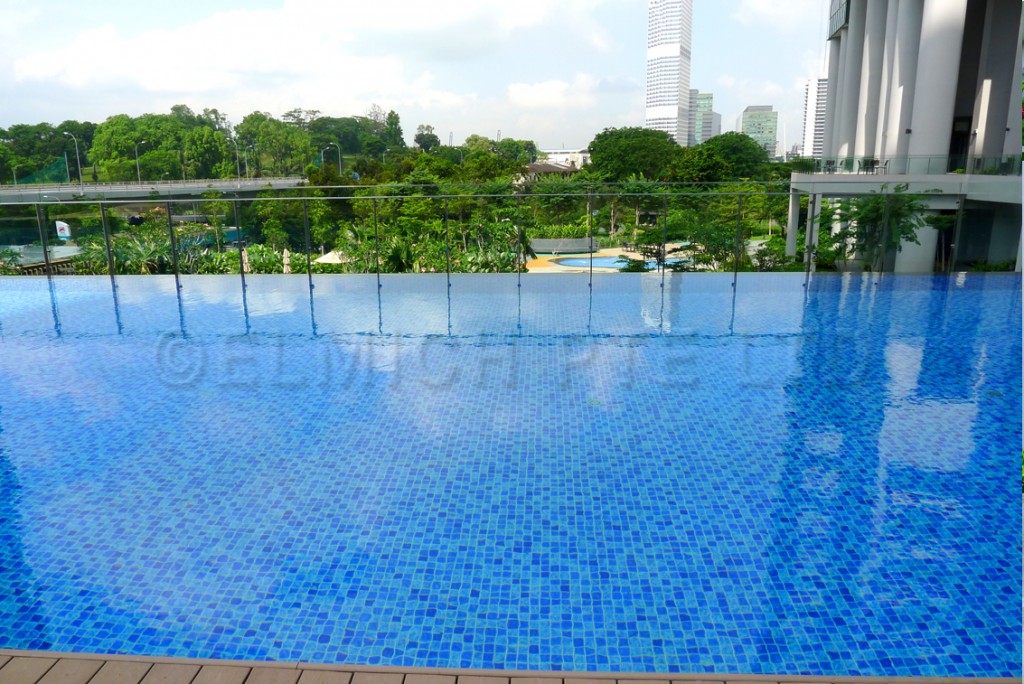 In ensuring a peace of mind for its residents, an overall waterproofing system was implemented at the reinforced concrete roofs of the 3 towers using german-made EVALON®, covering an area of 210 sqm. Elmich provided a specification of the ethylene vinyl acetate terpolymer (EVA) / polyvinyl chloride (PVC) homogeneous single layer waterproofing membrane at 2.5mm thick with all seams to be hot air welded. The high content of high molecular weight solids which remain permanently stable over time ensures consistent quality, excellent durability, optimal balance between tensile strength and elongation, and guarantees both high heat and mechanical impact resistance. Also,VersiDrain® 6P is laid on the waterproofing membrane for under-screed drainage which helps to minimise efflorescence.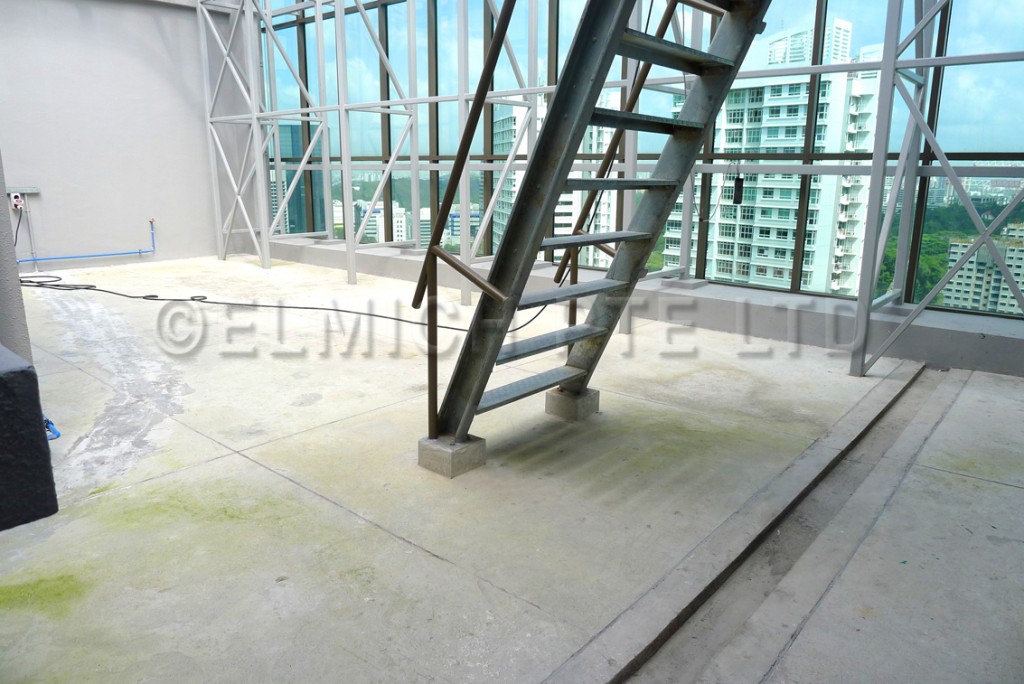 EVALON® V was chosen for its plant root resistant properties to waterproof the planter area at the balcony and the planting area alongside the pebble stream. VersiCell® sub-surface drainage modules were also used to form the raised base for placement of the decorative pebbles, creating pristine scenery.  
To provide water-tightness to wet areas, swimming pools, bathrooms, refuse collection points and kitchens, Elmich provided the specification of Fleximent® that cures quickly and contains no chloride and salts, thus preventing corrosion and efflorescence.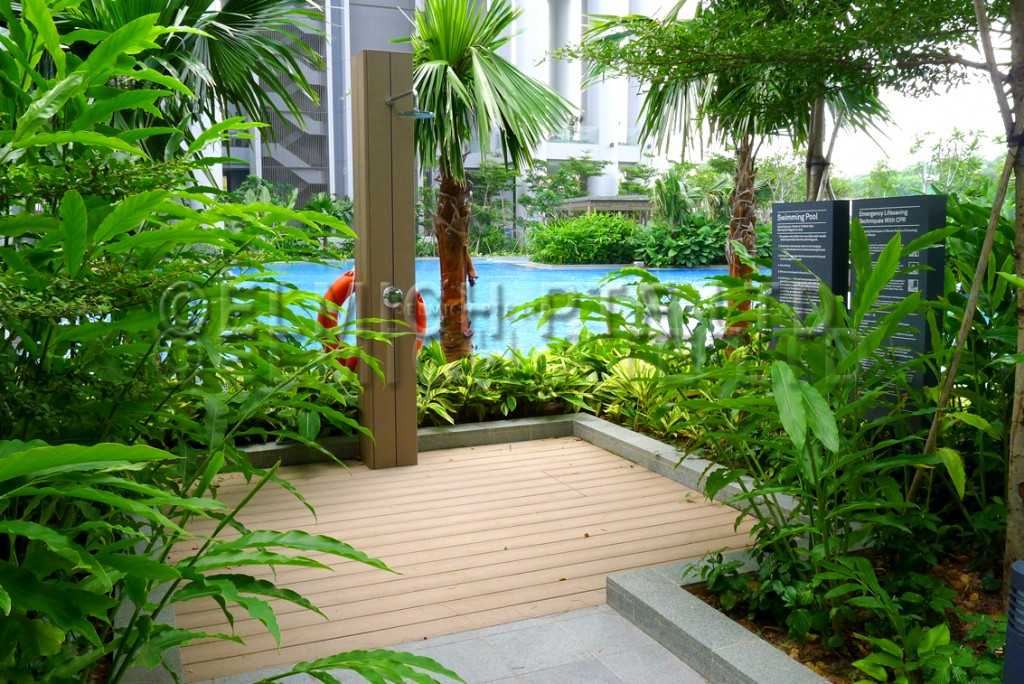 Elmich is glad to be part of this project and the approach in Skyline Residences' building design is truly a showcase of modern living in an alluring tropical setting.
Click here to find out more regarding the overall waterproofing membrane quantity supplied.
Project Credits:
Developer/Owner: Bukit Sembawang View Pte Ltd
Architect: DP Architects Pte Ltd
Landscape Architect: Peridian Asia Pte Ltd
Main Contractor: Hexacon Construction Pte Ltd
Waterproofing Specialist: Elmich Pte Ltd
Supplier of EVALON® V: Elmich Pte Ltd
Supplier of Fleximent® Elmich Pte Ltd