Transform an unappealing roof terrace in your office building to a stunning roof deck for your employees to chill and relax.
This office terrace in Brisbane, Australia used Elmich's range of pedestals to support deck tiles, creating an accessible outdoor space for its employees. The additional space can be used for staff functions and celebrations, more reasons for your employees to look forward to at work.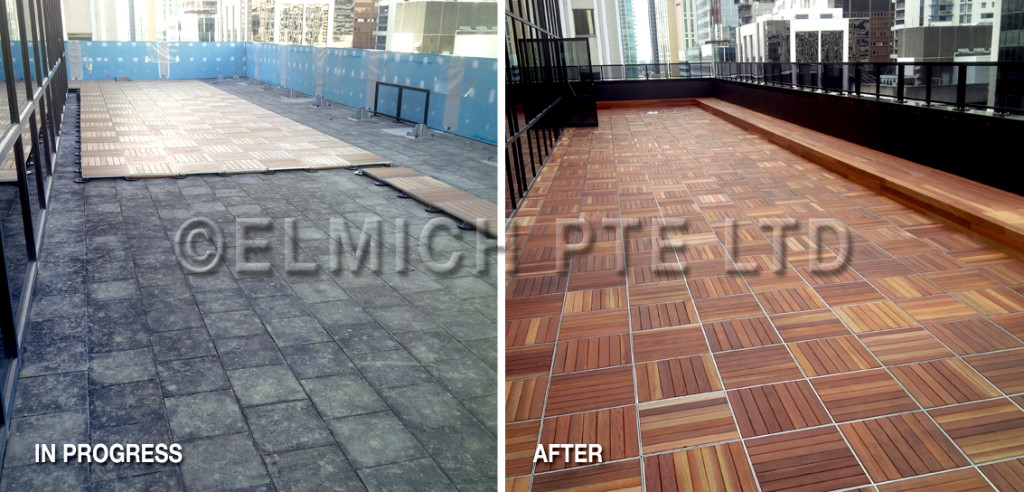 Using SpiraPave® with low minimum height of 12mm as a support, it is ideal for installations where conventional height-adjustable pedestals are generally too high to be used.
A new level floor is also created with VersiJack® nearing the sides of the terrace.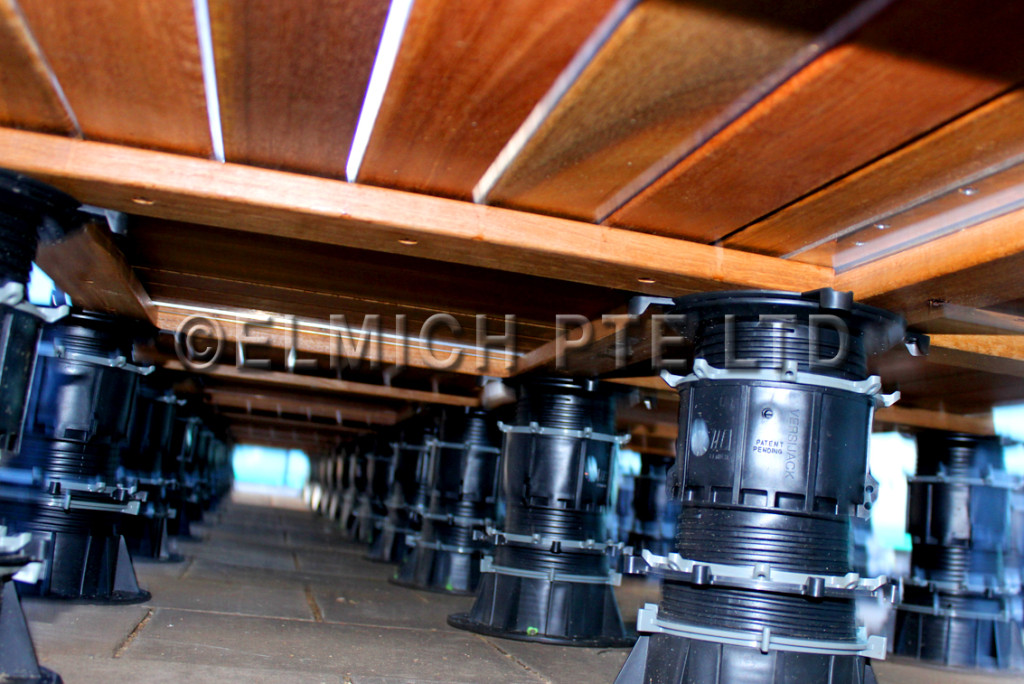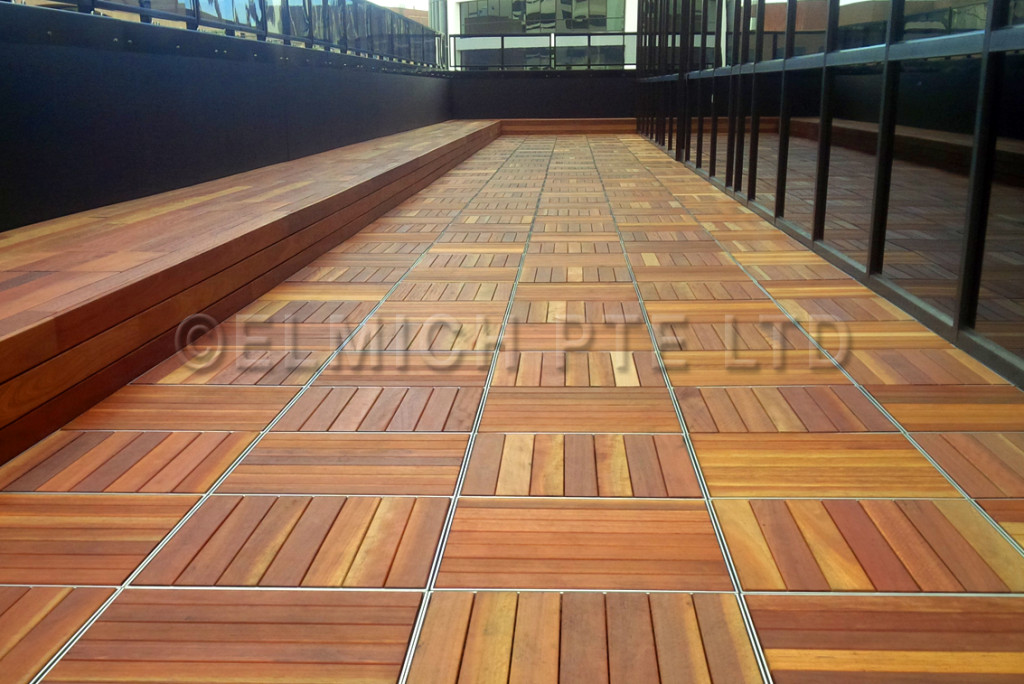 There is no need for a major renovation and services such as drainage pipes and electrical wiring can be concealed underneath the tiles for easy access during maintenance.
Elmich Pedestal Series are made from 100% recycled materials, a sustainable solution which supports Green Building certifications.