A quick and simple way of establishing an extensive green roof in relatively short lead time is now available with the introduction of the Elmich MEP® Tray (Modular Extensive Planting Tray) system.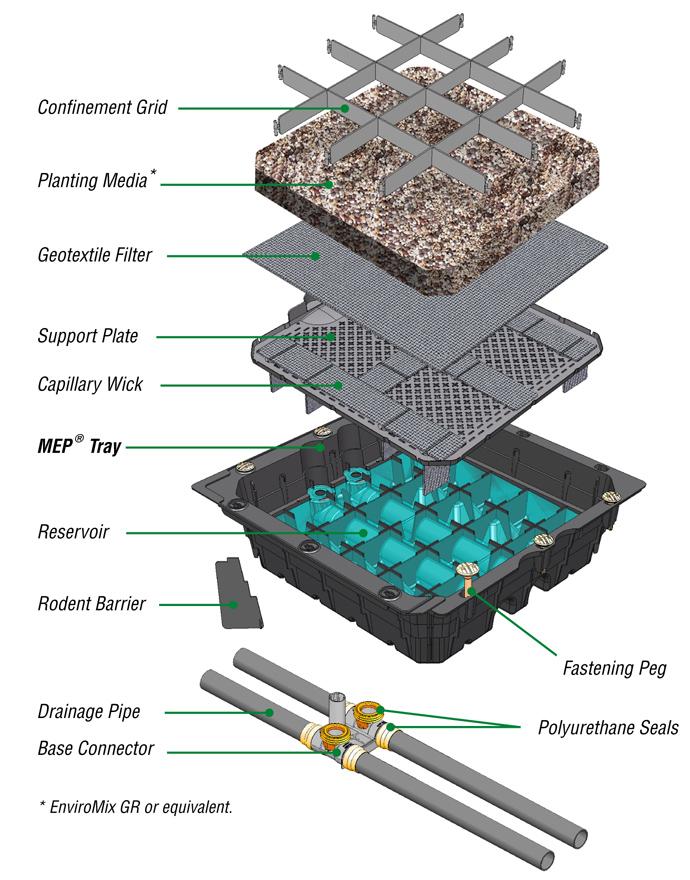 The Elmich MEP® Tray, made from high-strength UV-stabilised polypropylene, is a lightweight and robust planting tray with water storage compartments. The system includes a support plate with anti-root overflow outlet covers, capillary wicks, geotextile filter, confinement grid, joining and fastening pegs, rodent barriers, base connector and drainage pipes. The water reservoir in each modular MEP® Traysupports long term plant sustainability with minimal maintenance.
Each MEP® Tray including accessories, saturated planting media, plants and stored water weighs less than 30kg.


The Elmich MEP® Tray drainage network is installed independent of the trays, making installation and establishment of the green roof a breeze. The self-contained MEP® Trays can be pre-planted in a nursery prior to installation to achieve instant greening of rooftops.
MEP® Tray is Singapore Green Label certified and its components are manufactured primarily from recycled plastics, supporting all international Green Building certifications.