Elmich is pleased and proud to announce that it is the manufacturer/supplier of PolyFlex™ 180(bituminous waterproofing membrane), VersiCell® (sub-surface drainage modules), VersiDrain® 6P(under-screed drainage mats), and VersiPave® (paver supports) supplied to the Ocean Financial Centre.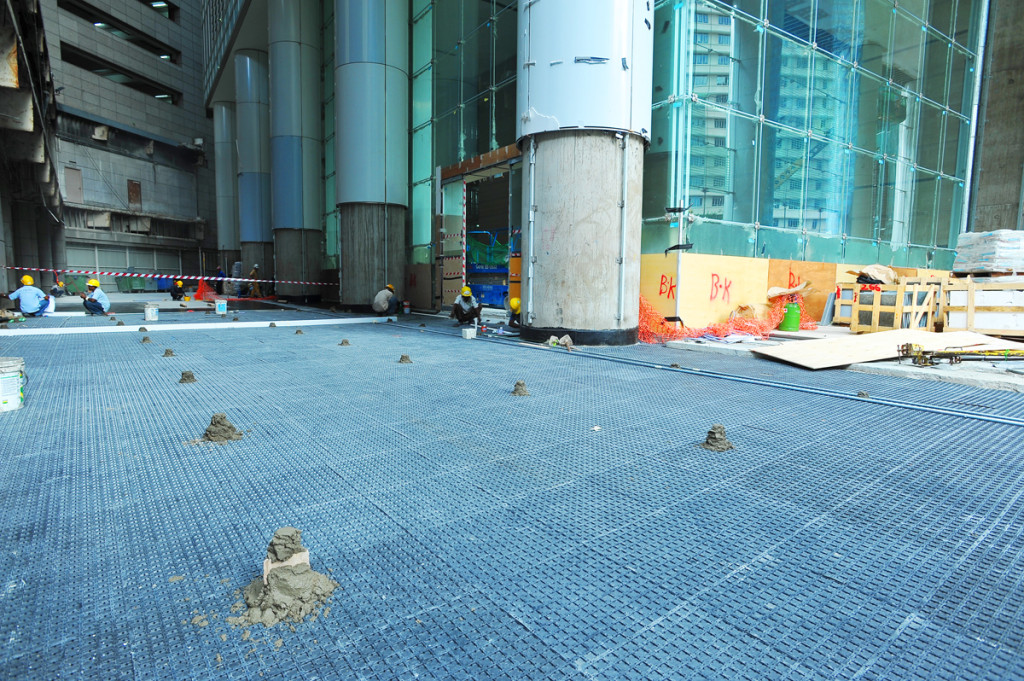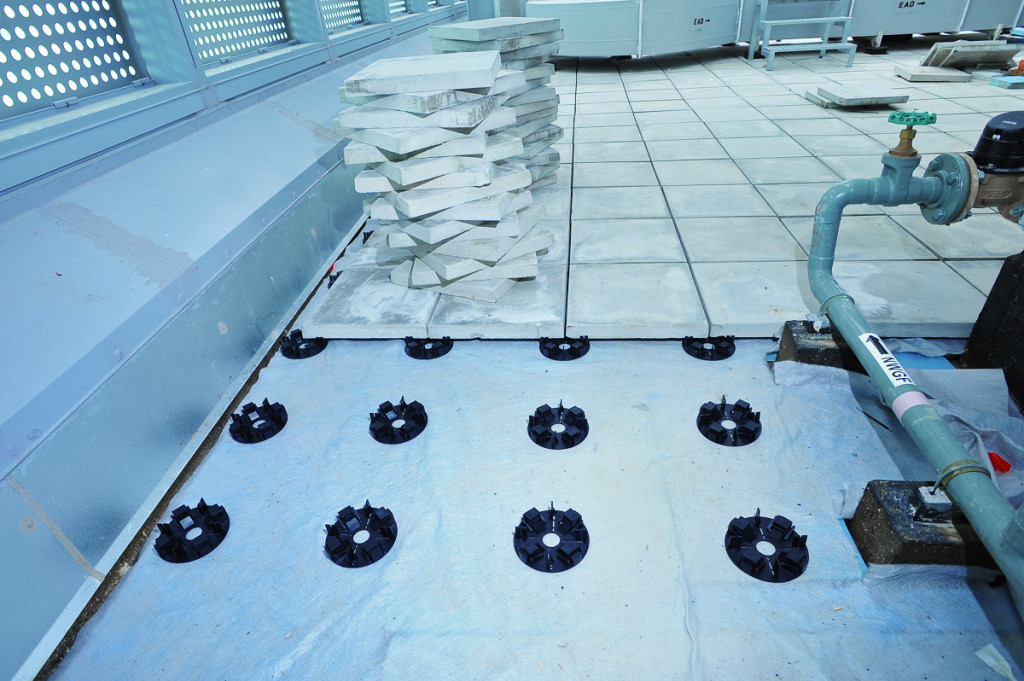 Ocean Financial Centre is a redevelopment of two existing office buildings (Ocean Building and Ocean Towers) in Singapore's central business district (CBD). This eco-friendly office of the future adopts numerous green features that are incorporated with state-of-the-art technologies to maximise indoor environment quality, employee health and productivity, while minimising energy consumption.
Multi Award Winning Development
The 43-storey building is the first office development in Singapore to be awarded the Platinum Green Mark Award. The Green Mark Award Scheme, operated by Singapore's Building and Construction Authority (BCA), rates buildings for their environmental impact and performance. It takes into account energy and water efficiency, indoor environment quality, building management and environmental innovation, and serves as a benchmark for internationally-recognised best practices in environmental design and performance.
In addition to the Green Mark Platinum Award, the development has also garnered the 2009 Cityscape Asia Real Estate Awards – Best Green Development (Future) Award, Singapore Environmental Achievement Awards and the Solar Pioneer Award.