VersiWall® GP (VGP) green wall uplifts a spa housed in a conservation pre-war shop house at Pagoda Street, in the heart of China Town, Singapore to successfully create an aesthetic make over. The VGP Green Wall stands two-storey tall on the wall of the courtyard at the centre of the spa, facing woodened louvered windows.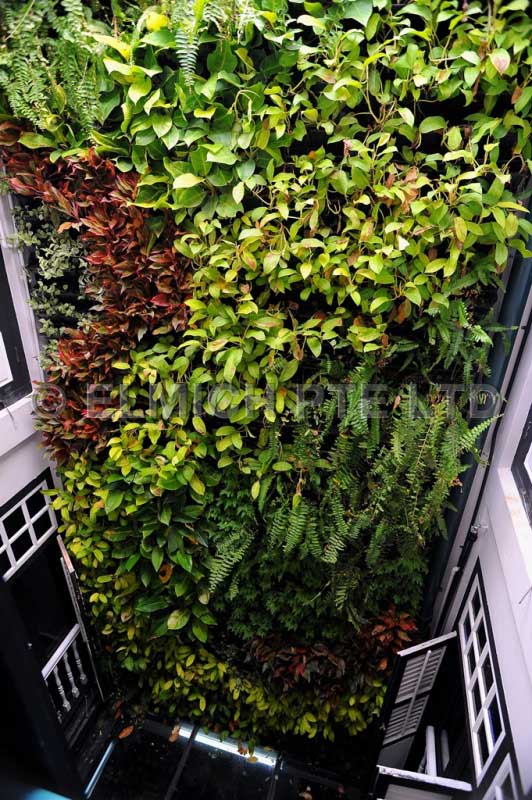 Unavoidably conspicuous through the quaint open windows as one enters the spa, the VGP Green Wall brings a sense of peace and tranquility of a garden into the spa that complements and enhances the spa's already therapeutic and serene ambience.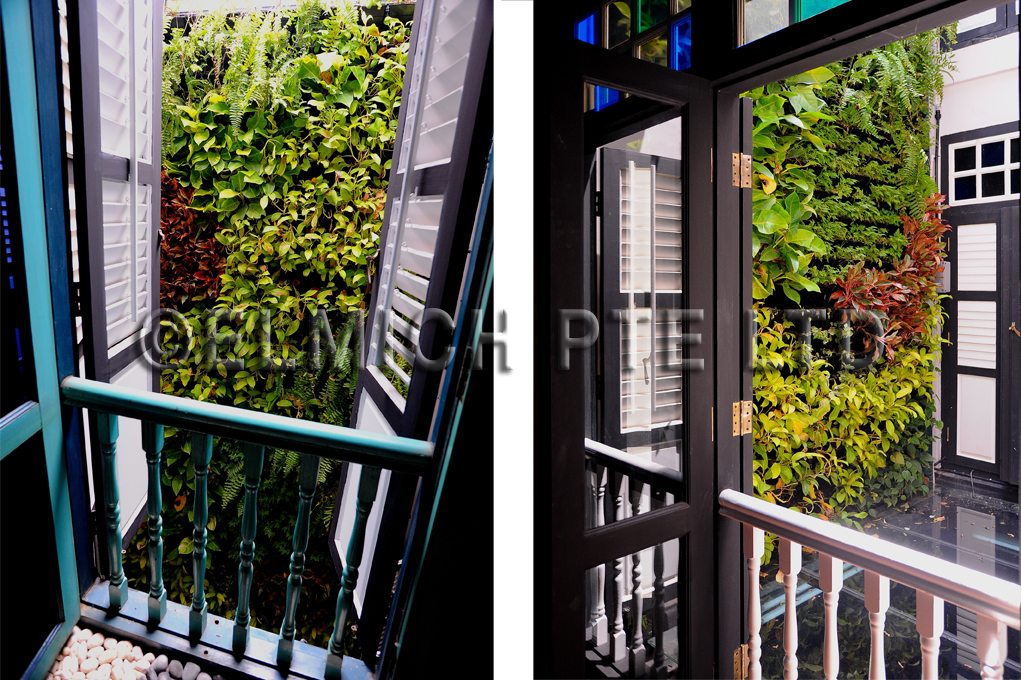 The refreshing VGP Green Wall, the lingering scent of essential oils and the mesmerising sound of trickling water together with light string music in the background provide the quintessential therapeutic ingredients of the spa.
The healing and relaxing environment in combination with the magical massage provided by the skillful hands of trained therapists soothe and melt away accumulated stresses, invigorating and relieving tired minds and bodies. This leaves customers not wanting their individual sessions to end.


PROJECT DETAILS
Owner/Client: Pagoda Holdings Pte Ltd
Landscape Consultant: Treelodge Concepts Pte Ltd
Landscape Contractor: Treelodge Concepts Pte Ltd