Space Furniture represents the most number of top-tier European furniture companies, including B&B Italia, using Singapore as the springboard to launch their ultra-luxury furniture products into the rest of Asia. Their new "SPACE" multiplex showcase at Bencoolen Street, Singapore, features some of the finest modern contemporary furniture pieces that top European brands have to offer. The showroom occupies an area of 4,000 sq m spanning across three distinct, yet conjoined blocks, including two retrofitted conservation buildings.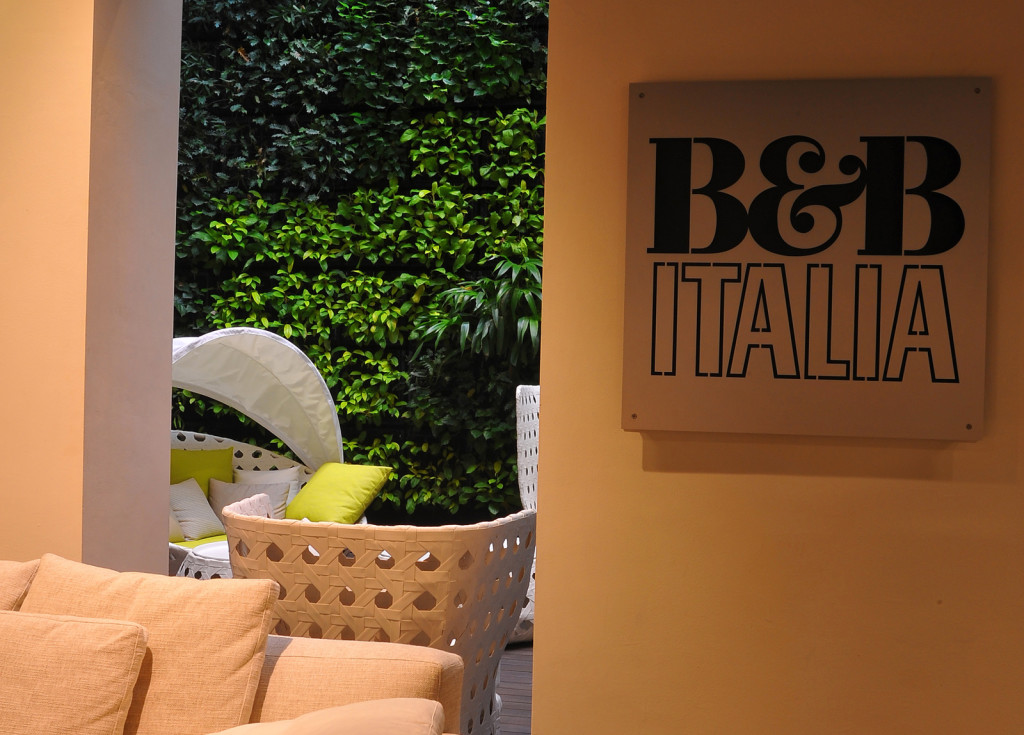 B&B Italia is a leader in furniture and design production whose list of designers reads like a "who's who" of modern furniture design and has won 4 Compasso d'oro (Golden Compasses), the most prestigious Italian Design award. Their prestigious points of sale worldwide, include 7 flagship stores (Milan, London, Munich, Paris, Chicago and 2 in New York), and also stores in the biggest cities in the world. New stores recently opened in Paris, San Francisco, Tokyo in 2010 and now 2011 at "SPACE" in Singapore.

Exploiting the unique spatial qualities of the conserved buildings, the courtyard at the ground floor is cleverly used by B&B Italia to display its outdoor furniture to full advantage. A glassed overhead light-well and a 45 m2 (6.6m high and 6.9m wide) Elmich VGM Green Wall backdrop gives the courtyard an outdoor feel though situate in the confines of the showroom.
Elmich's modular VGM Green Wall system was used to install the living wall which provides the green backdrop that creates the ambiance to showcase and bring out the luxurious outdoor furniture. The living wall can also be viewed from the windows of the 2nd level of the showroom, making it and the courtyard a showcase in every sense.
View project detail here.