28th to 30th September marked the third installation of ArchXpo, an annual exhibition of architecture and the built environment. 7,000 trade professionals were in attendance and 170 exhibitors participated, transforming the exhibition halls into a bustling hub showcasing architectural and built environment technologies, products and related services.
One booth in particular that stood out amid the exhibitors was Elmich booth designed in collaboration with La Conception. The booth titled "Sustainable Living Sanctuary" promised to be one that looks into the future of living spaces where visitors can gain a relaxing and educational experience. The colour theme reflecting nature coupled with raised deck flooring, green roof exhibit and a lush double-sided green wall and swing door exhibit brought out a sense of comfort and a touch of warmth using the Company's eco-friendly products. The booth proved to be a seamless blend of product design, architecture and the environment.
Elmich is no stranger to ArchXpo, having been awarded Gold for Transcending Booth Design in 2015. This time, however, the excitement was heightened with the introduction of new products and applications during the exhibition.
Here's a breakdown of the products that were unveiled.
VersiWall® GT
VersiWall GT is manufactured from an extremely durable and fire-resistant material suitable for both indoor and outdoor green wall installations. Read more about the application here…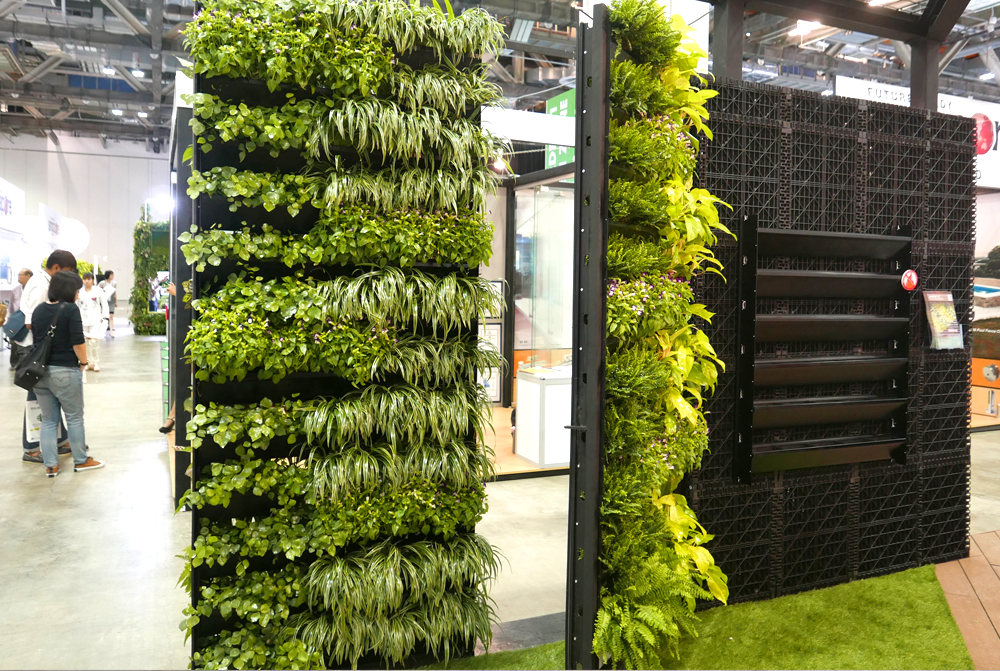 Double-sided Green Wall and Swing Door
VersiDrain® 60P  
VersiDrain 60P is a lightweight, inter-connectable modular tray used for extensive green roof systems to store and drain excess water. The high water storage capacity of the cells reduces irrigation frequency and minimises fertilizer runoff and usage. At the same time the perforations between water storage cells eliminates the possibility of waterlogging.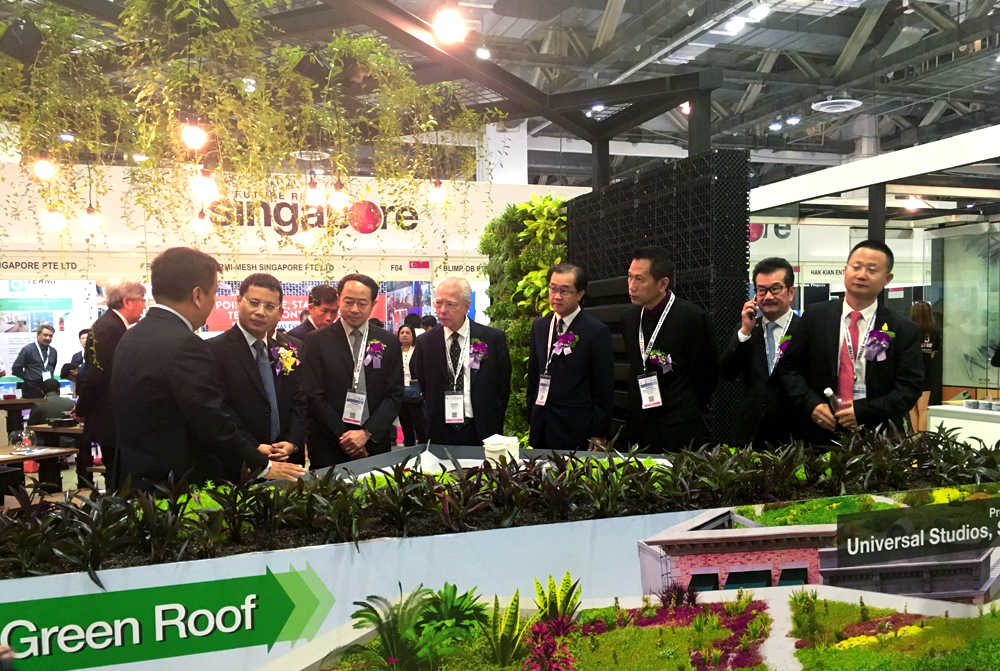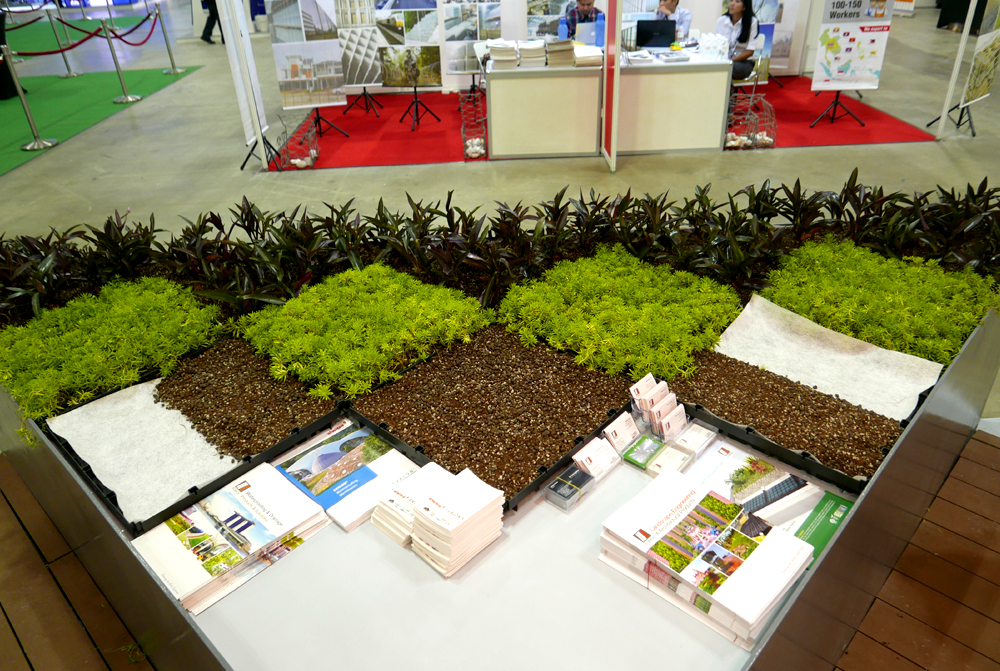 Green Roof Mock-up using VersiDrain 60P and EVALON®, a plant-root resistant waterproofing membrane
Bearer Adaptor
Bearer Adaptor is a compatible accessory with Elmich pedestals to fasten an aluminium bearer or joist without the need to drive a screw.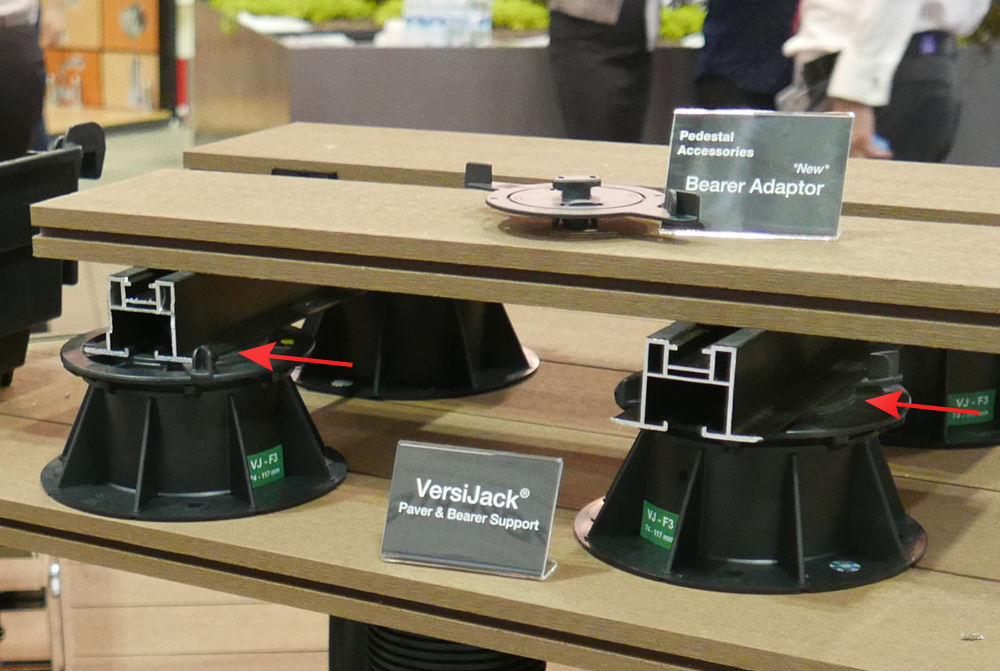 Elmich Bearer System Mock-up
VersiWall® GP (FR)
VersiWall GP, manufactured from a special blend of fire-resistant materials that will not burn, release toxic emissions or smoke when fire is present deems it to be a suitable plastic green wall system for building interiors.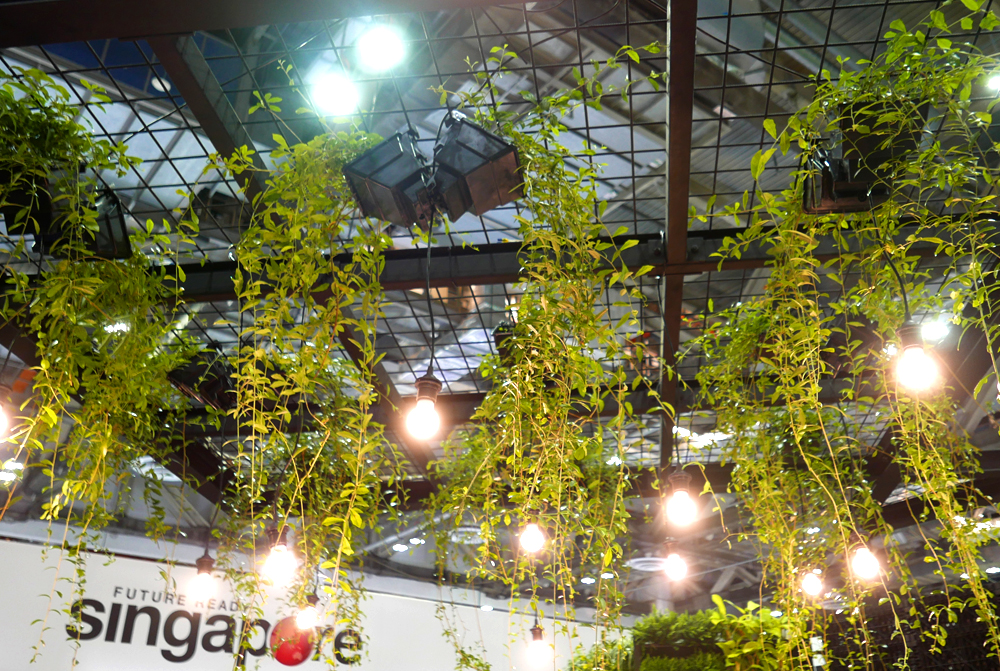 VersiWall GP pots planted with Vernonia creates a hanging garden