Commonwealth Secondary School (CSS) is a government autonomous and coeducational secondary school for students between the ages of 13 – 16 in Singapore. One of the finest schools in western Singapore, CSS offers a distinctive and holistic secondary school education to realize the full potential of each student, immersing them in a dynamic, vibrant and caring learning environment.
Established in 1964, Commonwealth Secondary School had an illustrious history of nurturing talented and disciplined scholars. CSS received the Ministry of Education's Sustained Achievement Award for both uniformed groups and the performing arts in 2004 and achieved Singapore Quality Class status in 2007. It has also been designated a Centre of Excellence for Environmental Education from 2008. In 2009 it was the first school to be bestowed the prestigious President's Award for the Environment.
VersiWall® GP (VGP) green walls installed at the CSS have become effective living educational tools. Students learn that for a small ground level footprint, green walls are able to provide environmental benefits by improving thermal insulation and noise attenuation properties of a building, enhance air quality and visual amenity, and also improve biodiversity. They demonstrate the role green walls play in combating urban heat island effect, and their ability in a broader perspective, to mitigate climate change and its consequences.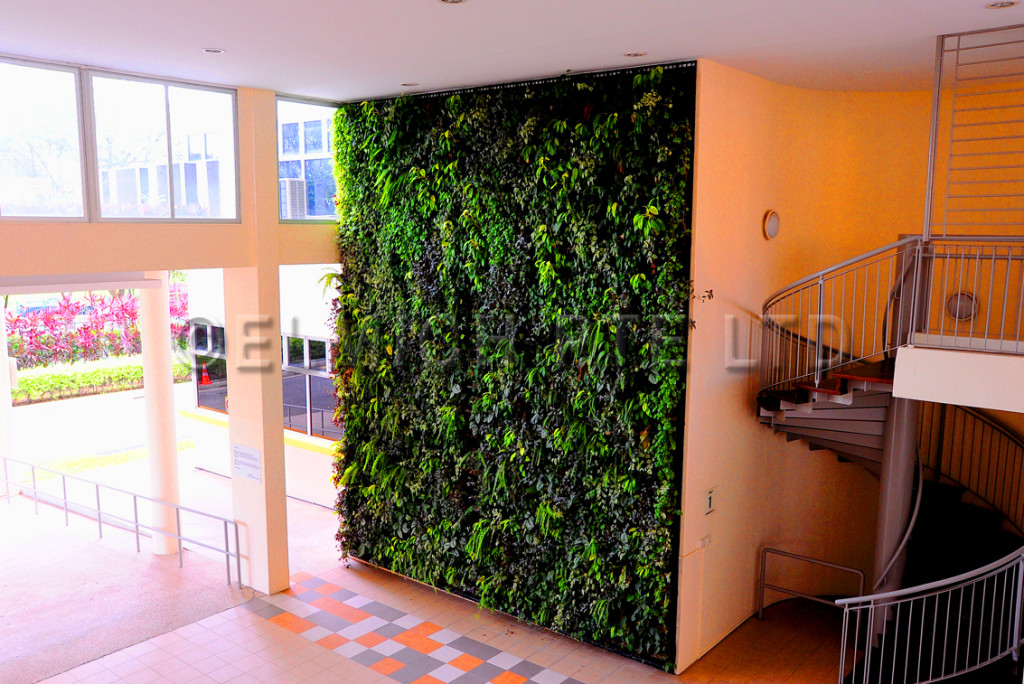 Elmich VGP Green Walls were installed on a high wall, from floor to ceiling, at the main entrance hallway of the school and also on a wall fronting the school's student assembly area. Besides enhancing visual aesthetics with lush greenery and creating an environment conducive to learning, they are also a source of therapeutic stress relief beneficial to the health and wellbeing of the students, providing escape from the stresses of urban living.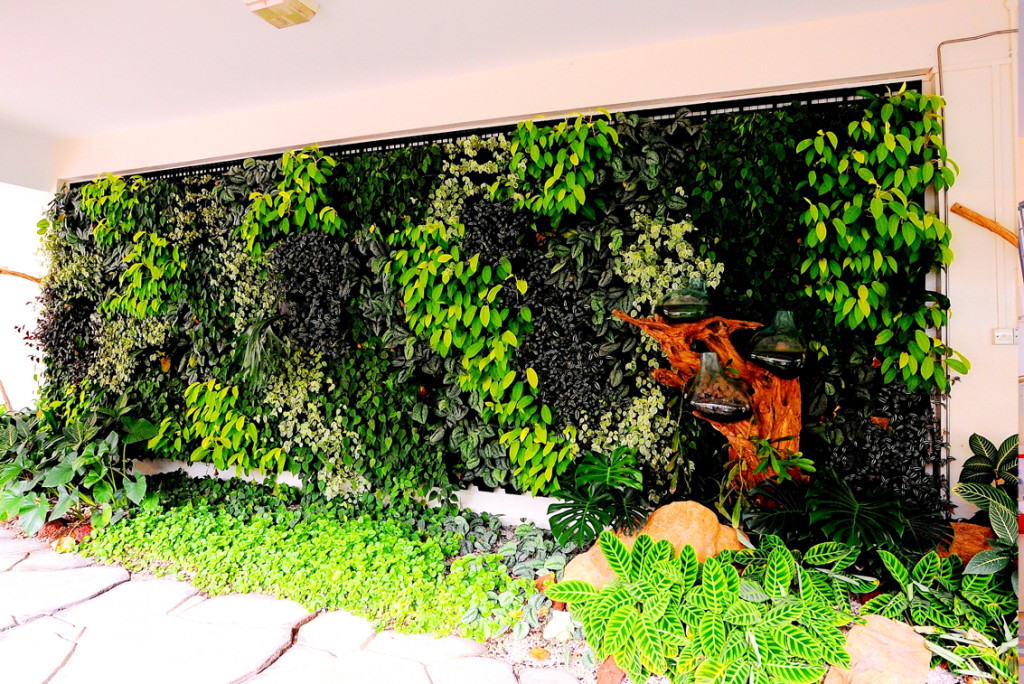 The vertical gardens also serve as reminders to young minds that in the midst of rapid urbanisation there is a corresponding and ever increasing need to incorporate more green space into the built environment in order to support and achieve more compact, resilient and liveable cities.
Project Details
Client/Developer: Commonwealth Secondary School
Landscape Consultant: Plantwerkz Pte Ltd
Landscape Contractor: Plantwerkz Pte Ltd
Read more about the application here…