The 23-hectare HortPark, Singapore is the first one-stop gardening lifestyle hub in Asia that integrates numerous urban landscaping and greening activities amidst verdant greenscape in a park setting. 'The Living Wall', located beside the park's Visitor Centre, is where different vertical greenery systems are showcased to the public.
As part of an NParks initiative to determine how suitable and sustainable epiphytes are for use on green walls, several of these display walls were planted with various combinations of epiphytic plants. Besides serving as living walls on display, they permit various local vertical greening systems represented at the HortPark to be studied and monitored. Also, periodic experiments are conducted for research.
Elmich VersiWall® GP (VGP) Green Wall system, selected to participate in the NParks study, was installed on the display wall and planted with a selection of epiphytic plants. The epiphytes planted include vines (Rhaphidophora tetrasperma and Monstera deliciosa); creepers (Hoya Carnosa Compacta, Hoya obovata and Rhaphidophora korthalsii); orchids (Vanilla planifolia and Vanda Miss Joaquim); ferns (Nephrolepis Spp, Adiantum SPP (Maidenhair), Polypodium; and Davallia denticulata); and an epiphytic cactus (Epiphylum oxypetalum).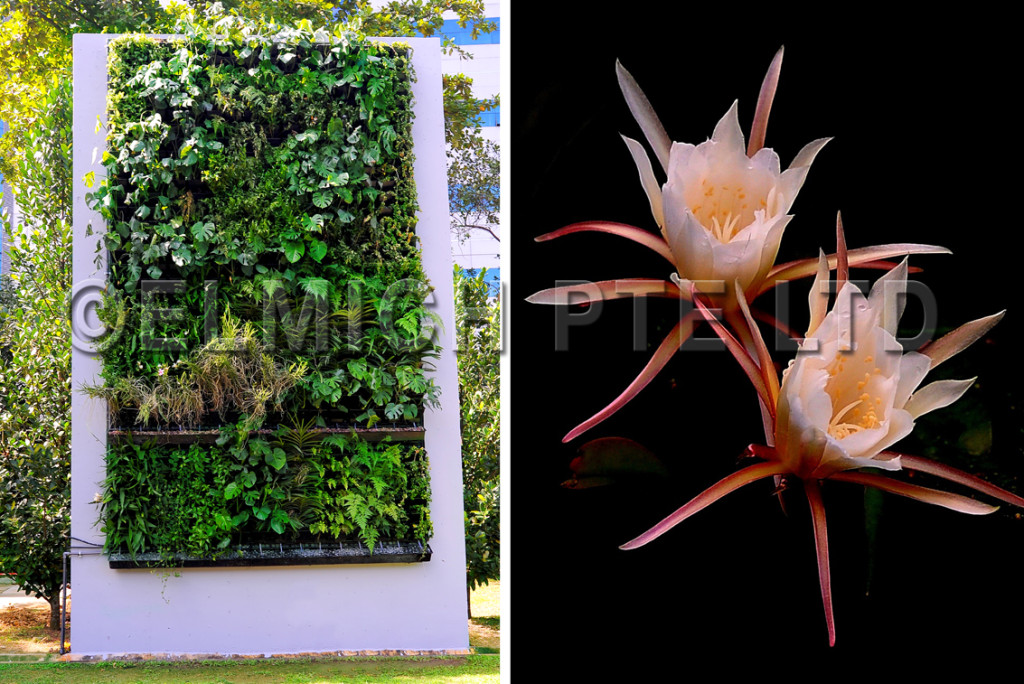 The VGP Green Wall system installed on the 20 sq m wall consists of 40 VGP Mounting Panels, 5 panels high and 8 panels wide, to anchor 480 VGP Trays and an automated irrigation system. The irrigation system consists of 4 sprinklers and a network of tubing that delivers irrigation and nutrients at programmed intervals for pre-set durations to the plants in the individual VGP Trays on the wall.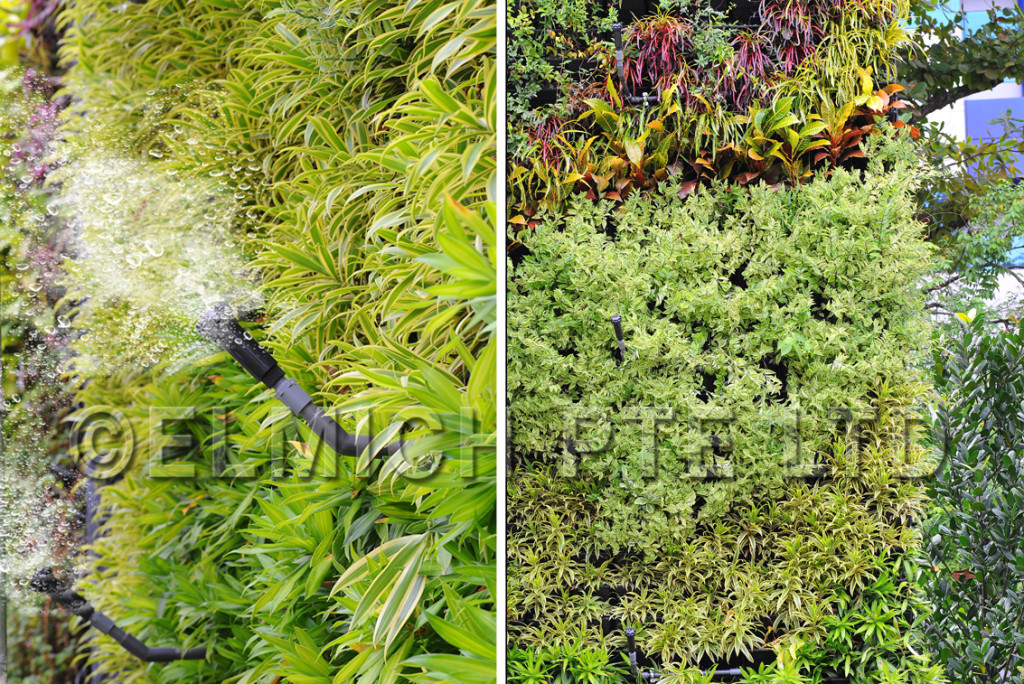 The living wall is divided into two sections, the top with 4 panel rows and the bottom with a single panel row. A fiberglass collection tray is positioned below the bottommost tray row of each section of the wall. Short lengths of tubing are connected to the drainage outlets of the bottommost row of trays of each section of the wall. The ends of these tubes are then directed to the collection trays, enabling the excess irrigation water to be collected, both for discharge and for samples to be taken. Finally, the collection trays are filled with pebbles to prevent breeding of mosquitoes.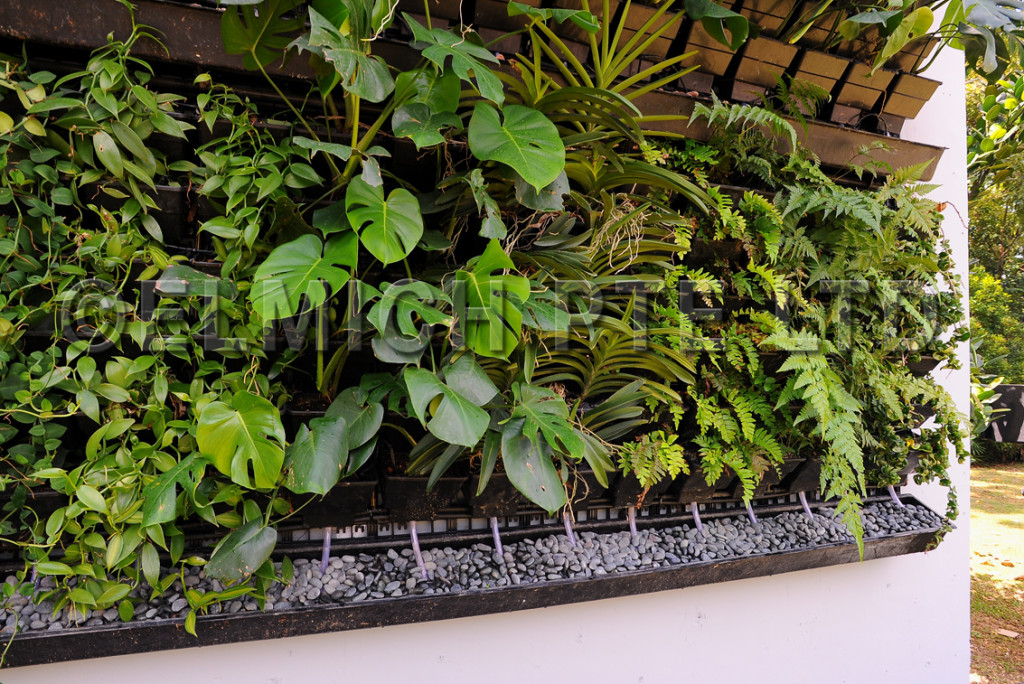 VGP Trays were pre-planted in a nursery environment with the selected pre-grown epiphytes. The planted trays, hung at 12 trays to a panel, create a dense green wall instantly. Anti-lift Arms inserted into each individual tray on the wall prevent inadvertent dislodgment of the VGP Trays from their mounting points. The lush wall of epiphytic plants is delightful to the eyes and a sight to behold.
Read more about this Green Wall Solution here…