City of Dreams Manila, the mega-complex of hotels, casinos and restaurants on Manila Bay had its official launch in February, 2015. It provides world-class hotels, exhilarating gaming facilities, international standards of retail in a designer brand shopping mall, and other innovative lifestyle and entertainment offerings.
The gardens within the City of Dreams complex, which 17 designers collaborated on, are as elaborately landscaped as the Palace of Versailles using VersiCell®. A total of 4,000 sq m of Elmich sub-surface drainage modules were supplied to this project.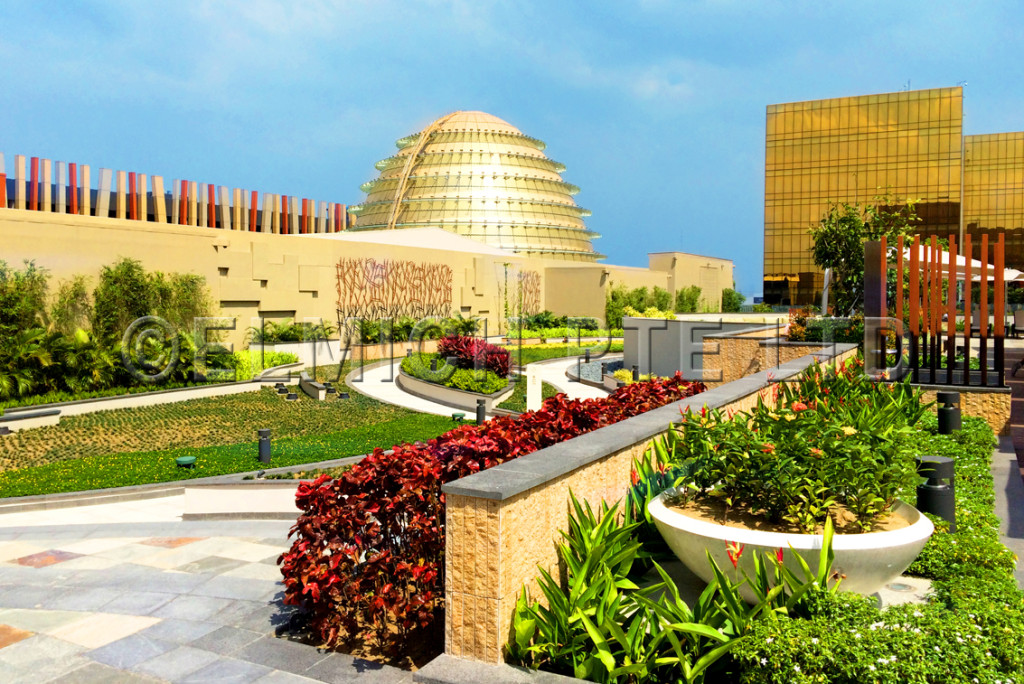 Standing on the beautiful landscaped deck, any spectator is able to have a panoramic view of its surroundings and be immersed in this breath-taking experience.

The resort consists of six hotel towers with 950 rooms, which include a Nobu Hotel, Crown Towers and a Hyatt Hotel. The integrated casino resort, located auspiciously close to the "Fortune Egg," the City of Dreams' dome-shaped architectural landmark is a gamer's paradise, with 380 gaming tables, 1,700 slot machines and 1,700 electronic table games for both VIP high rollers and mass-market players alike. It also contains a theme park called DreamPlay in collaboration with DreamWorks Animation.
This is indeed an extraordinary destination resort.