Humans, much like plants, require a nurturing environment to grow to their maximum potential. Creating the ideal environment then becomes a major consideration when building an institute of lifelong learning.
Launched in 2013, the Lifelong Learning Institute (LLI) at Paya Lebar, Singapore, is one of two Continuing Education and Training campuses (CET) by SkillsFuture Singapore (SSG). As a vibrant adult-learning campus, LLI serves as a gateway for in-demand skills training and professional upgrading programmes. The wide-open layout and modern architecture, with plenty of green features dotting the building, create a conducive environment for discovery and learning.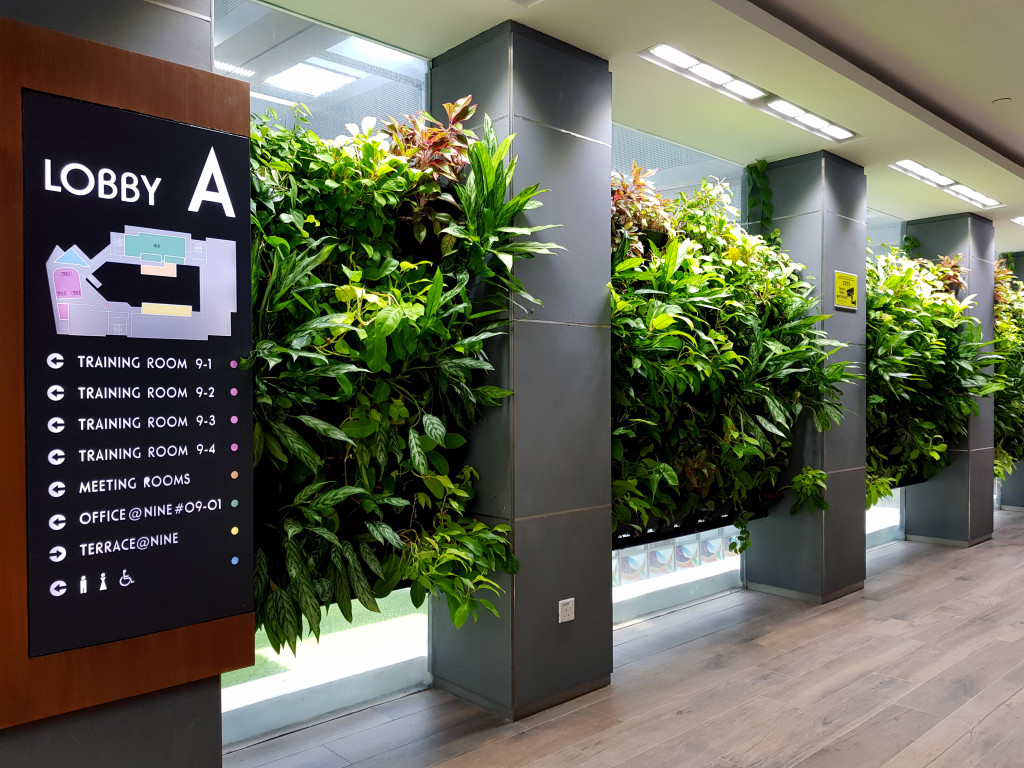 Green walls are prominent features of the building's architecture. 300 fire-resistant VersiWall® GP green wall trays were used to create welcoming green vistas at lift lobbies. With an irrigation system built into the green wall, the plants are able to thrive with minimal maintenance. The public nature of the green walls meant that it must be able to withstand accidental dislodgement due to winds or human interactions. The locking mechanisms of the individual VGP trays keep them securely fixated on the supporting wall, ensuring that the green walls can withstand the test of time.
Green walls in learning environments can be particularly beneficial. Aside from environmental health benefits, green walls also minimize directed attention fatigue in students by connecting them to "outdoor nature" within the indoor environment. Numerous studies in applied pedagogical design have shown that, at all educational levels, direct exposure to the natural environment can enhance learning by improving student attention and behaviours. (McCullough, Martin & Sajady, 2018)
Apart from green walls in the LLI campus, a combination of Elmich VersiJack® and SpiraPave® pedestals were also used to create an outdoor deck called "The LLearning Express" that is fully furnished with tables and chairs for independent learning in a relaxing and quiet outdoor environment.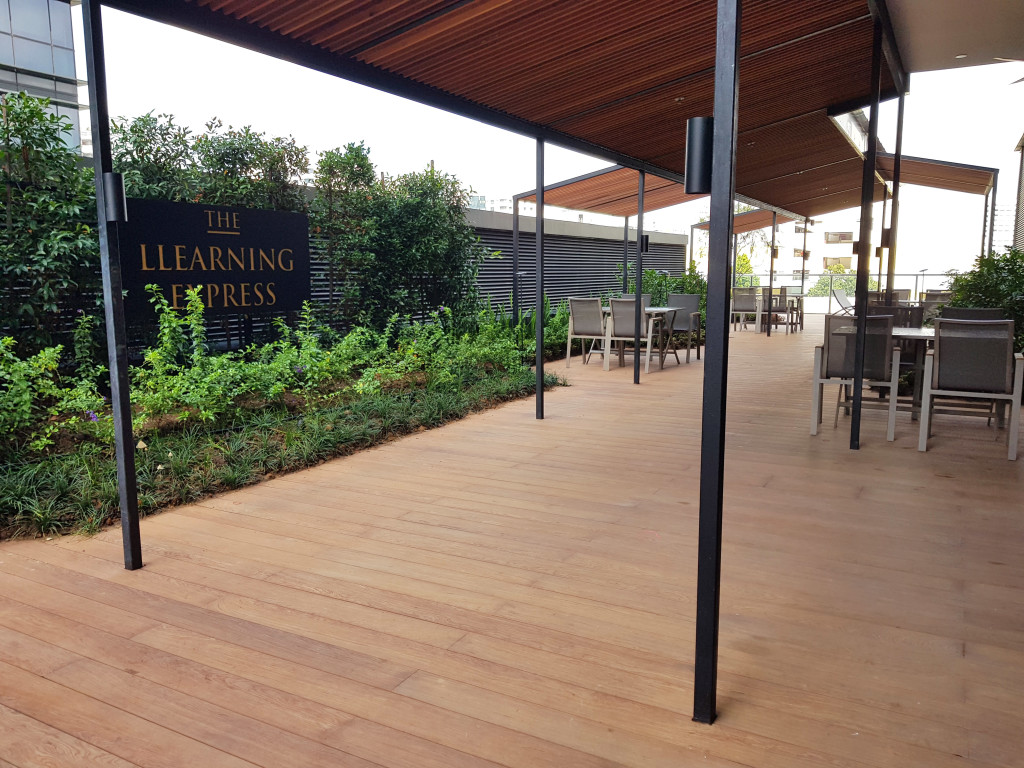 Project Credits:
Main Contractor: Atelier Tang Interior Architecture
Architect/Consultant: Quarters Architect
References:
McCullough, M., Martin, M., & Sajady, M. (2018). Implementing Green Walls in Schools. Frontiers In Psychology, 9. doi: 10.3389/fpsyg.2018.00619