Organised by the Institute of Technical Education (ITE), the IgnITE Skills Challenge is a yearly affair aimed at engaging secondary school students in vocational skills and foster a deeper understanding of the relevant technical courses by ITE.
This year's iteration of the challenge saw over 1,000 students from various secondary schools duke it out over a wide variety of vocational skill challenges, from drone racing to creating a green wall.
"Create Your Own Vertical Garden", saw students racing to re-pot plants onto a vertical green wall, scoring points for speed and aesthetics. The VersiWall GP Mounting Panels and VersiWall GP planting trays, sponsored by Elmich, allowed students to ignite their creativity and create unique designs with the plants provided. The intuitively designed system enabled the students to easily assemble their final project in short amounts of time, making it a heated challenge.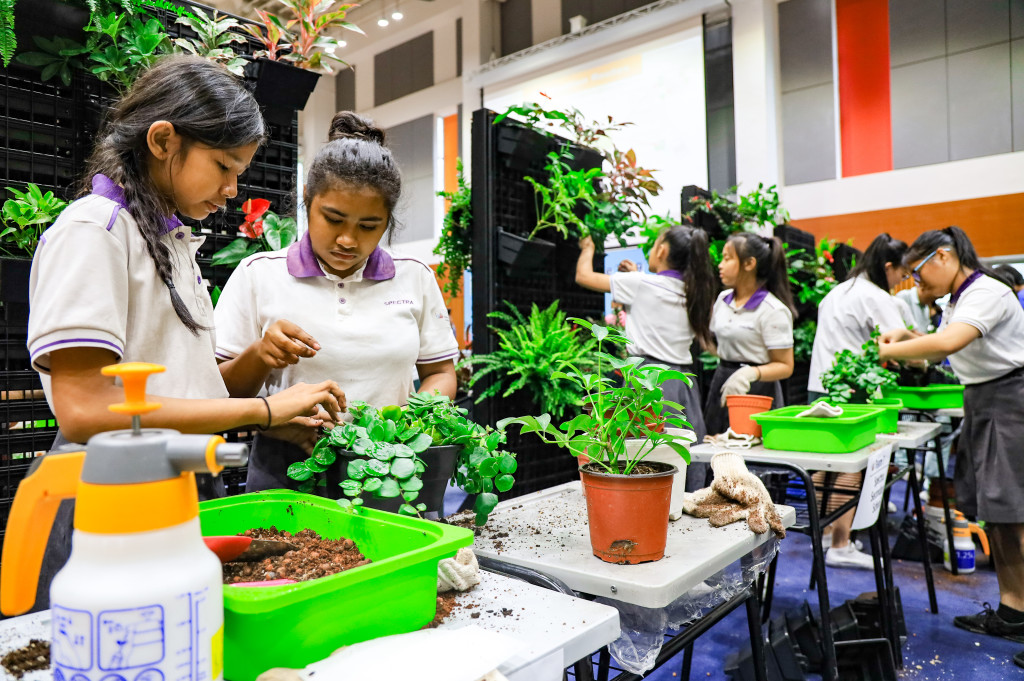 In the end, the students from Springfield Secondary School emerged the champions, owing to their organised and efficient planting strategy and elegant green wall design.
Elmich is proud to be a sponsor for this meaningful event, and we remain committed to doing our part to engage and cultivate the next generation in the urban greenery industry.