Beneath the pavers, invisible to all but the knowledgable, VersiJack® height and slope adjustable pedestals perform a crucial supporting role to make the water-play fountain possible at Clarke Quay, a unique hub of Singaporean nightclubs, situated upstream from the mouth of the Singapore River.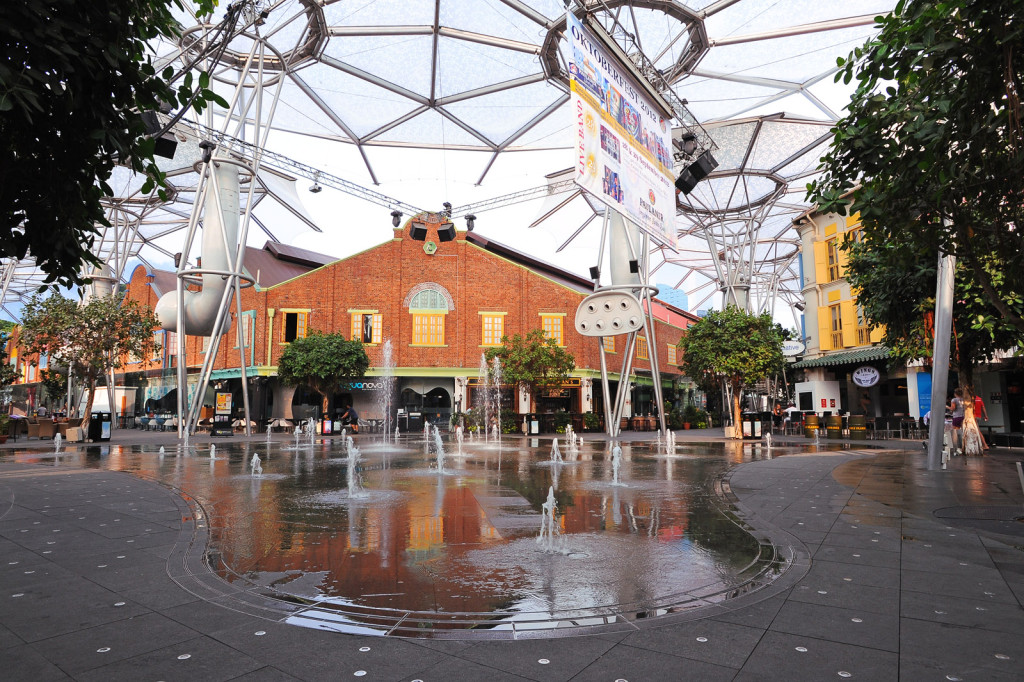 The constant 4mm gap between pavers maintained by Spacer Tabs mounted on the pedestal tops allows water issuing from the fountain spouts to seemingly disappear upon coming into contact with the paver surface, keeping areas beyond the boundaries of the raised paver area completely dry. The pump mechanism and required cabling for the pump as well as lighting are safely and unobtrusively hidden in the void space created beneath the raised pavers.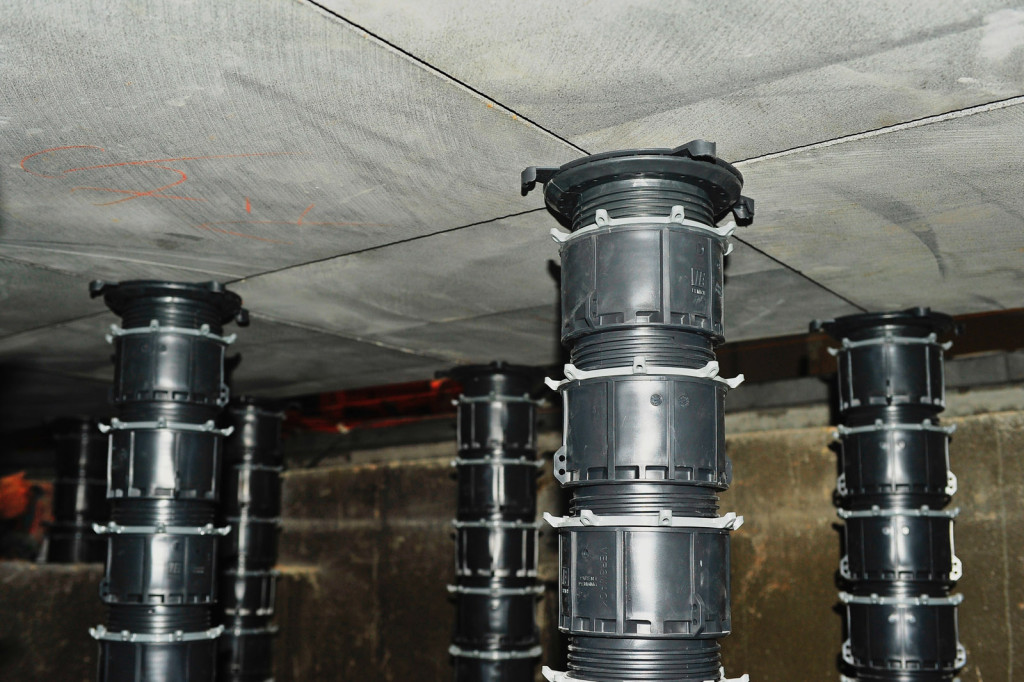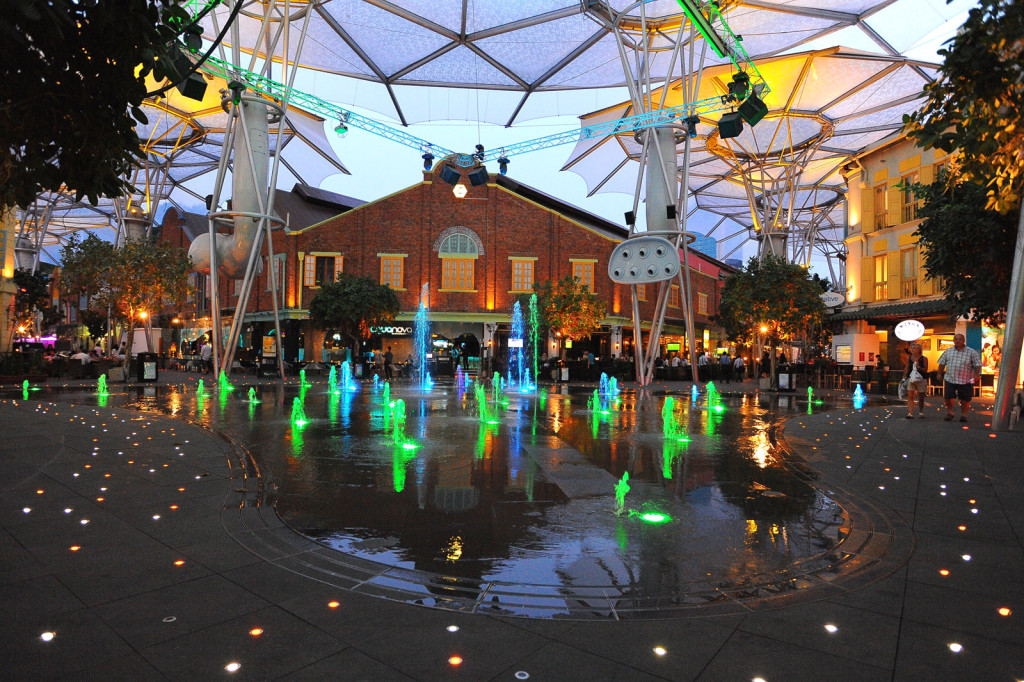 At dusk when the fountain comes alive with lights and colour, the easily identifiable water-play fountain, where the passageways of four blocks of restored conservation warehouses at Clarke Quay converge, becomes a focal point for visitors to this historical riverside festival village dedicated to good times. Combining dining, shopping and the conservation of historical heritage, it is where Singaporeans and tourists alike can experience Singapore's nightlife, enjoy a night out, and at the same time, take-in Singapore's commercial history along the Singapore River during the colonial era.
View project details here.
View product detail here.