The Elmich VGM Green Walls, installed on the facades of eight blocks of Singapore's Institute of Technical Education College Central, is the largest vertical greenery installation in a single development in the world.
Standing at 35 m tall (115ft) and totaling 5,300 sq m (57,000 sq ft), Elmich VGM Green Wall transformed the campus walls into facades of living green, in line with the college's "Vertical Greening – An Eco-Initiative" drive to eco-friendly and offer a conducive learning environment.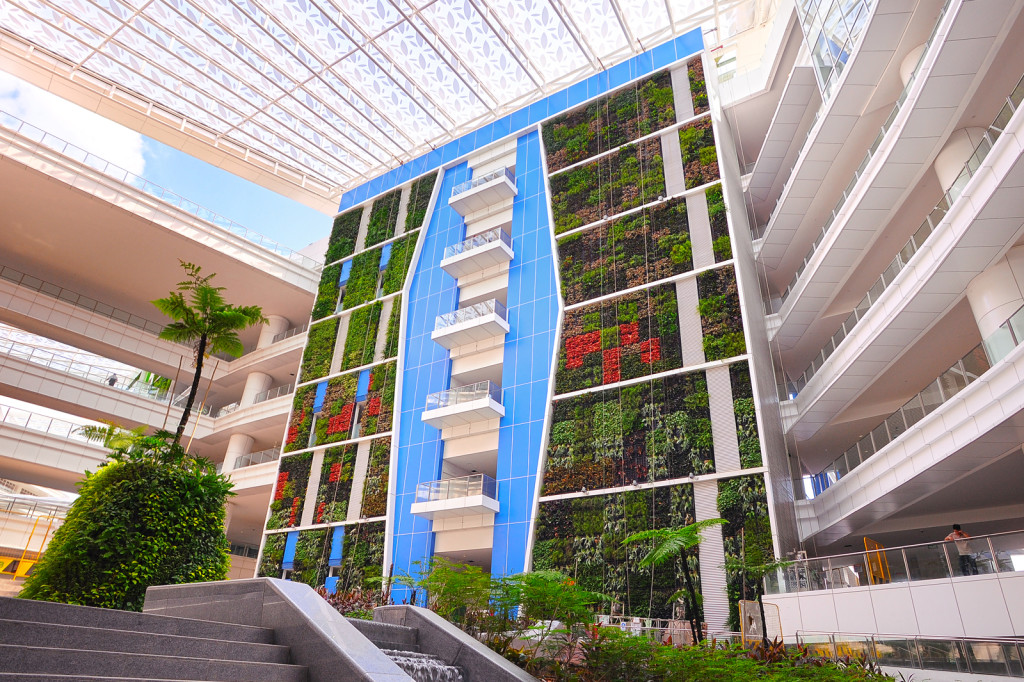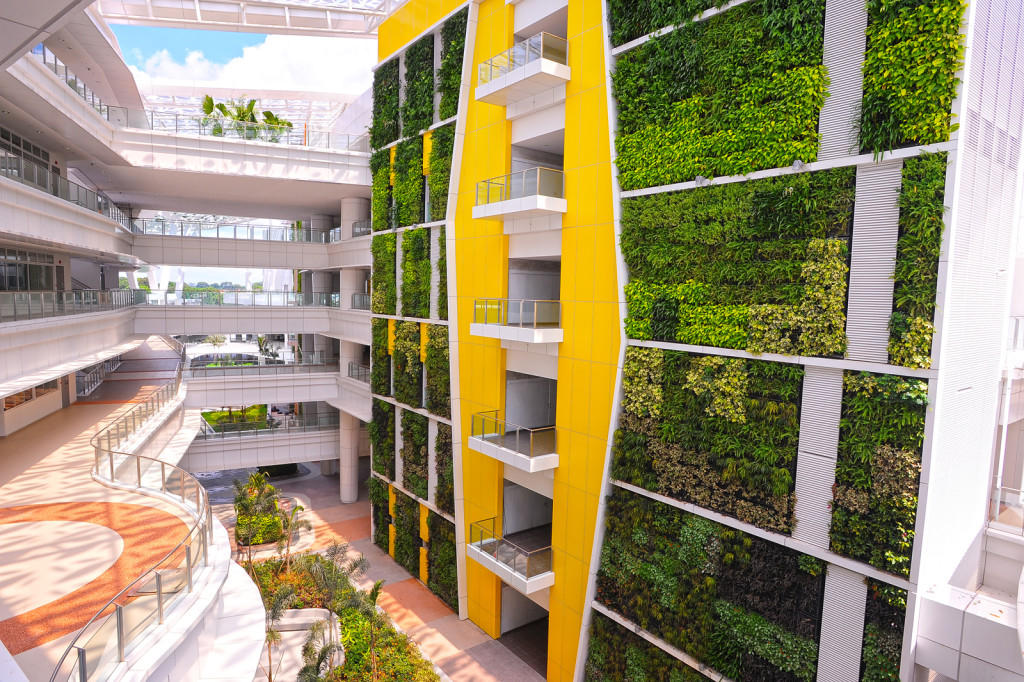 The highly engineered Elmich VGM architectural living wall system uses UV-stabilised plastic modules and stainless steel support brackets and pilasters that enable easy mounting and dismounting of VGMs during installation and maintenance.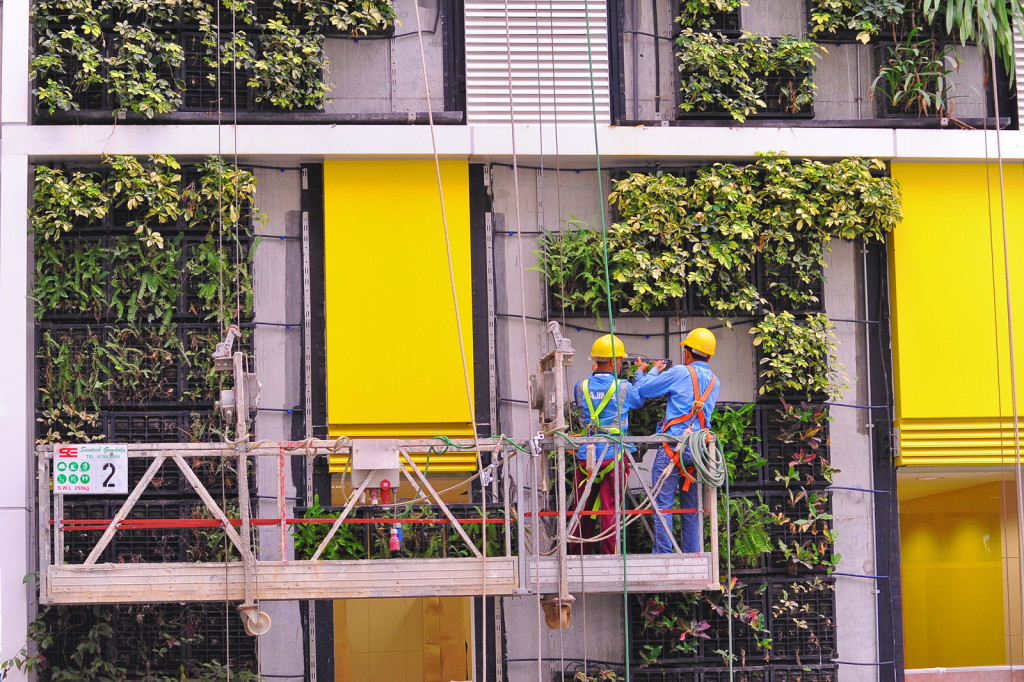 The system adheres to high safety standards especially suited for high walls and has been certified to withstand wind uplift from various directions at 110km/h (100 ft/sec). Being versatile, the system was easily adapted to accommodate the demanding design requirements of the project.
View project details here.
View Elmich VGM Product here.