On 6 May 2022, Sembcorp officially launched Singapore's first land-based solar farm with an integrated portable rainwater harvesting system in Tuas Bay Lane, built on approximately 10ha of vacant unoccupied land.
The solar farm is designed to be modular and flexible such that it can be redeployed when land is needed for other uses. Elmich worked closely with It Meng Landscape & Construction Pte Ltd on this spectacular project.
The portable rainwater harvesting system is expected to collect 170,000 m3 of water per year, which will be utilised to cool and clean the 33,580 solar panels to ensure optimal performance.
Rainwater is collected via a drainage network built between the solar panel arrays and connected to an underground stormwater detention tank that was constructed using several thousand sets of VersiTank® 555. The modularity and portability of VersiTank® makes it easy to be tailored to meet the specific requirements of any site.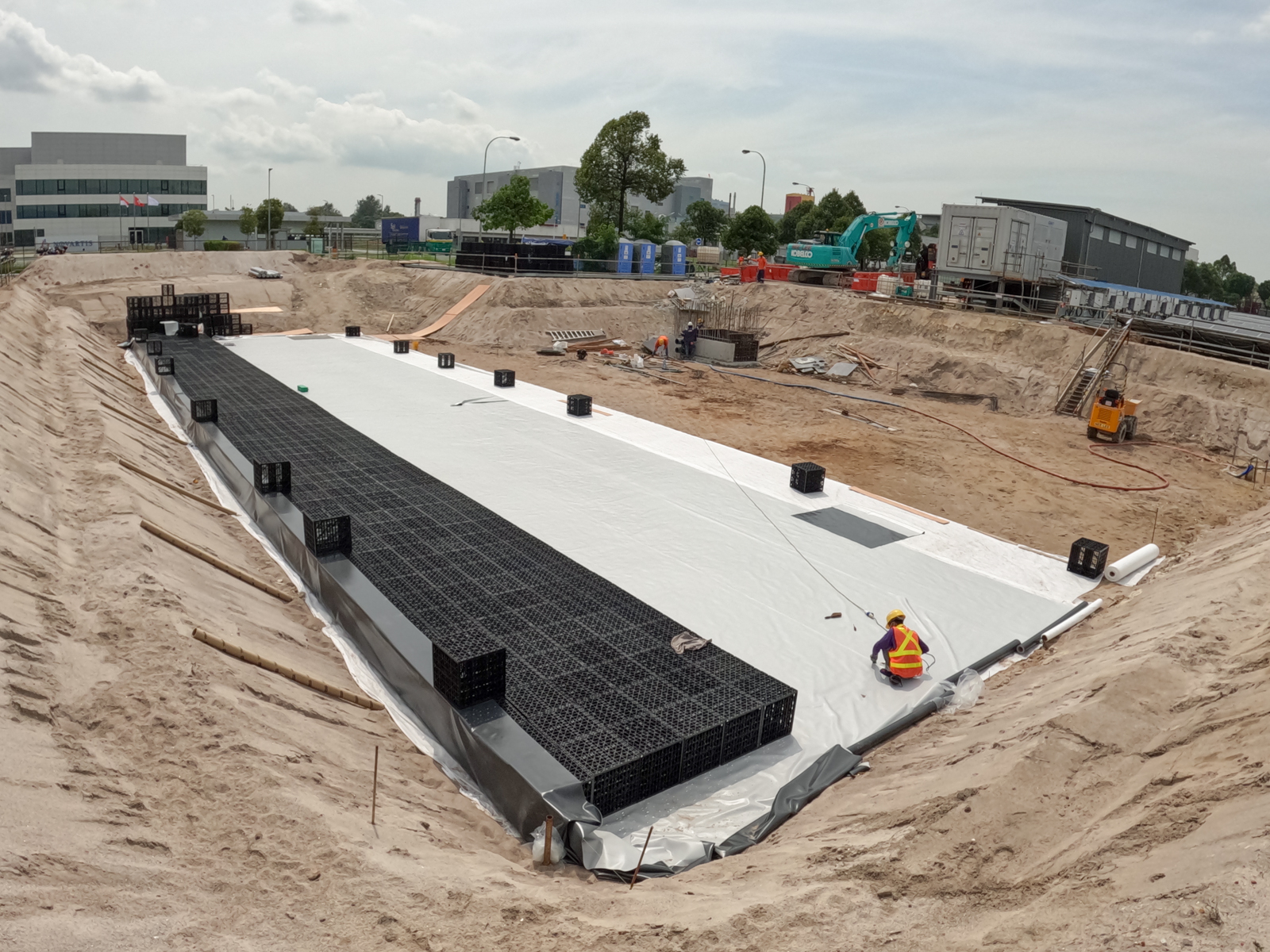 Installation of VersiTank® Underground Storage Tank / Geocellular Storage Tank
Step 1: An excavation was carried out at the site. The excavated pit was levelled and checked for sharp objects.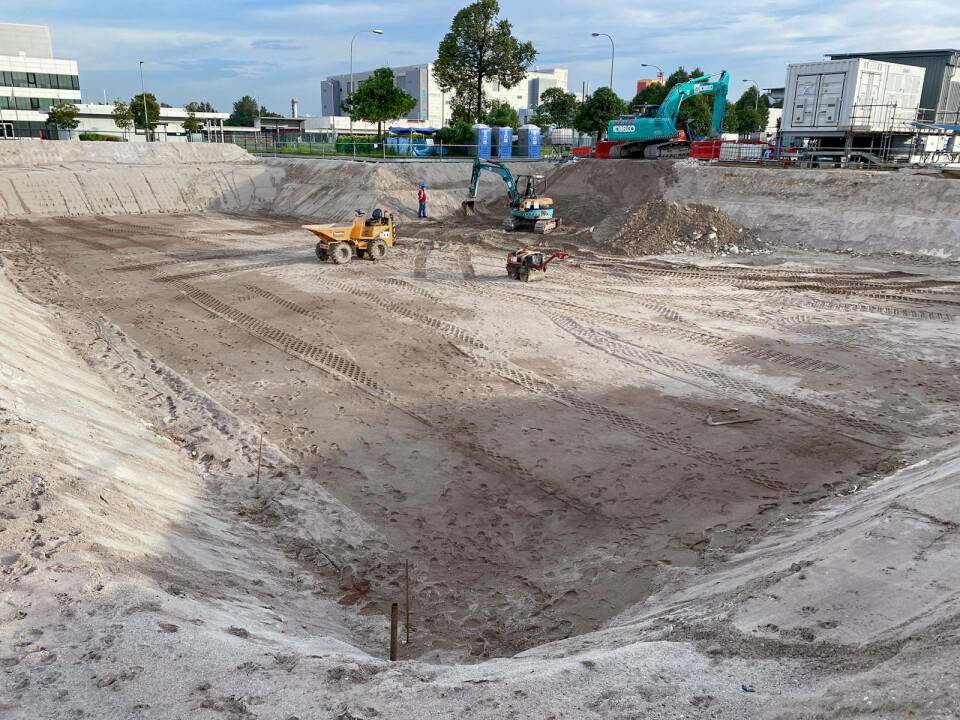 Step 2: The Pond Liner (Euraplan®) which is impermeable was laid on the underlying Geotextile.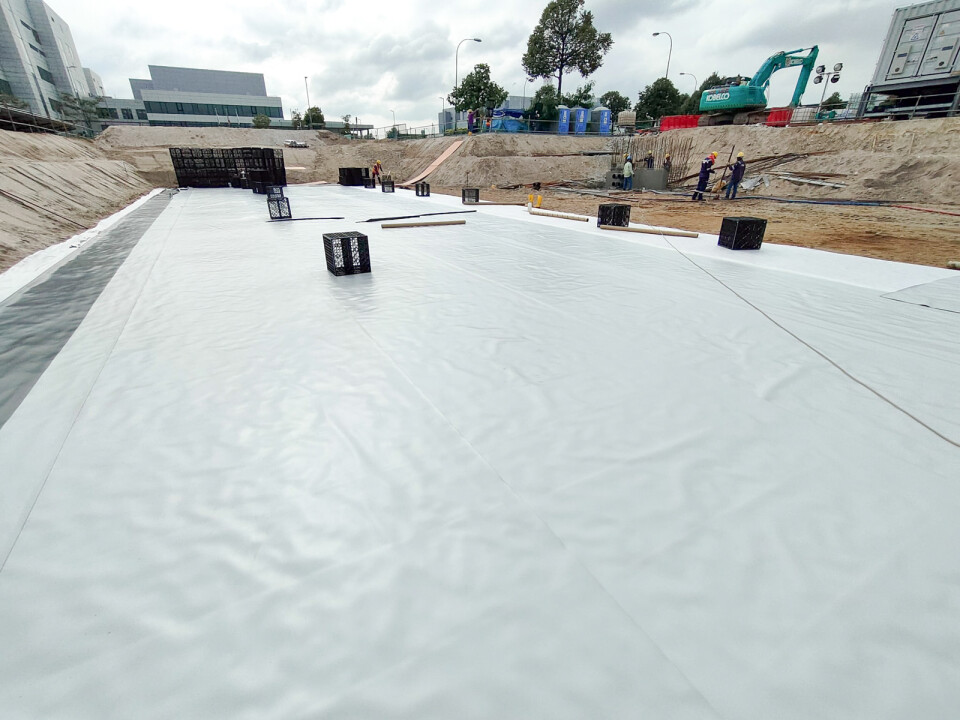 Step 3: VersiTank® 555 was pre-assembled off-site.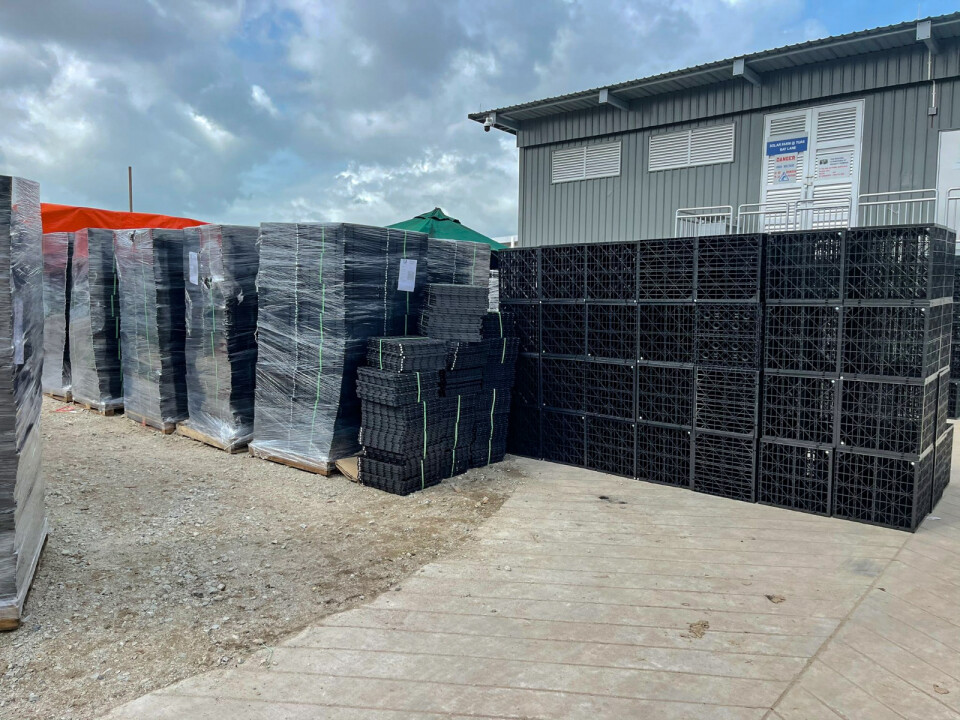 Step 4: VersiTank® 555 was then deployed and installed in a linear format, interlocked one to the other in the pit.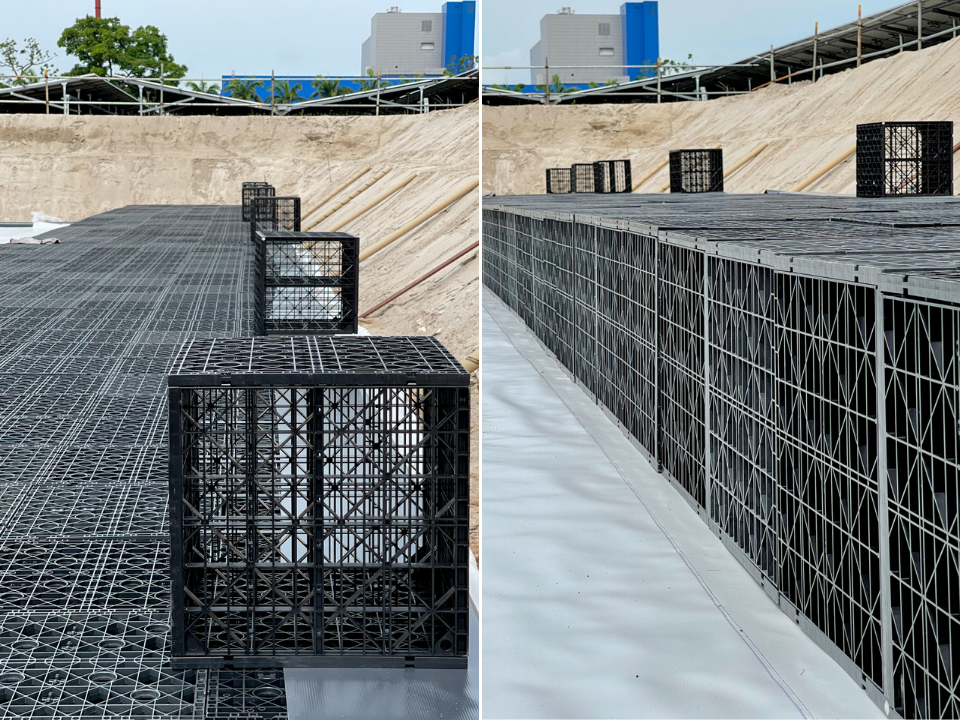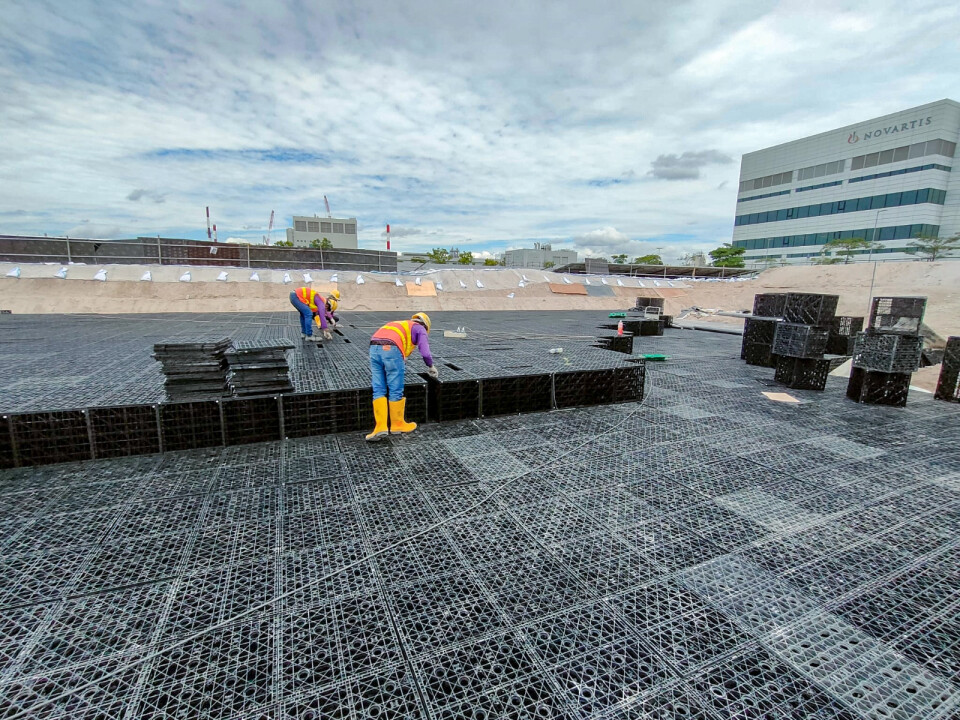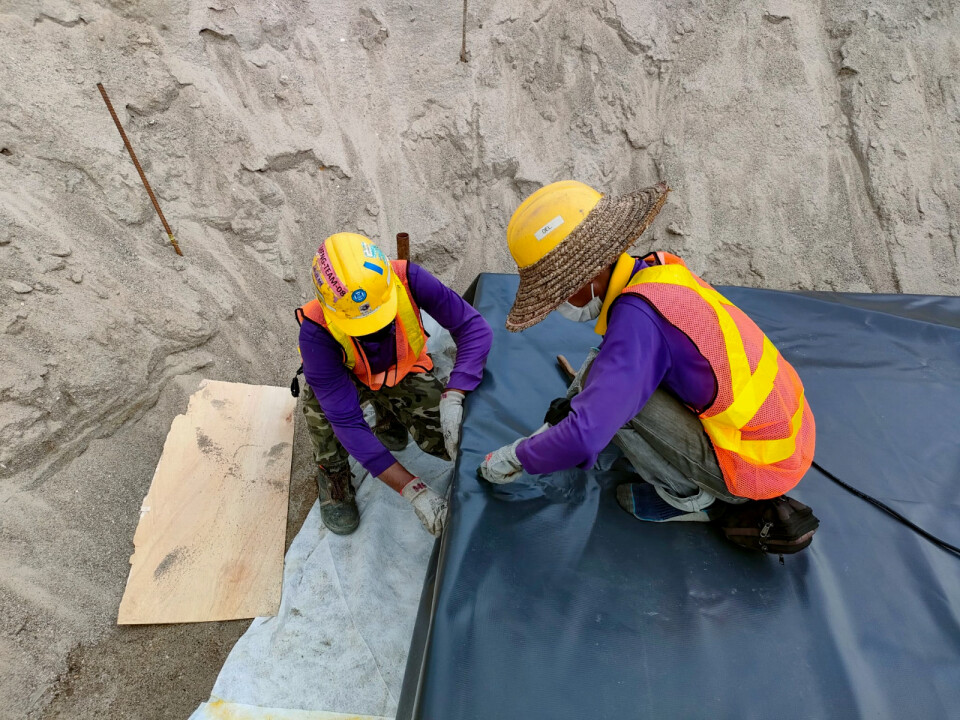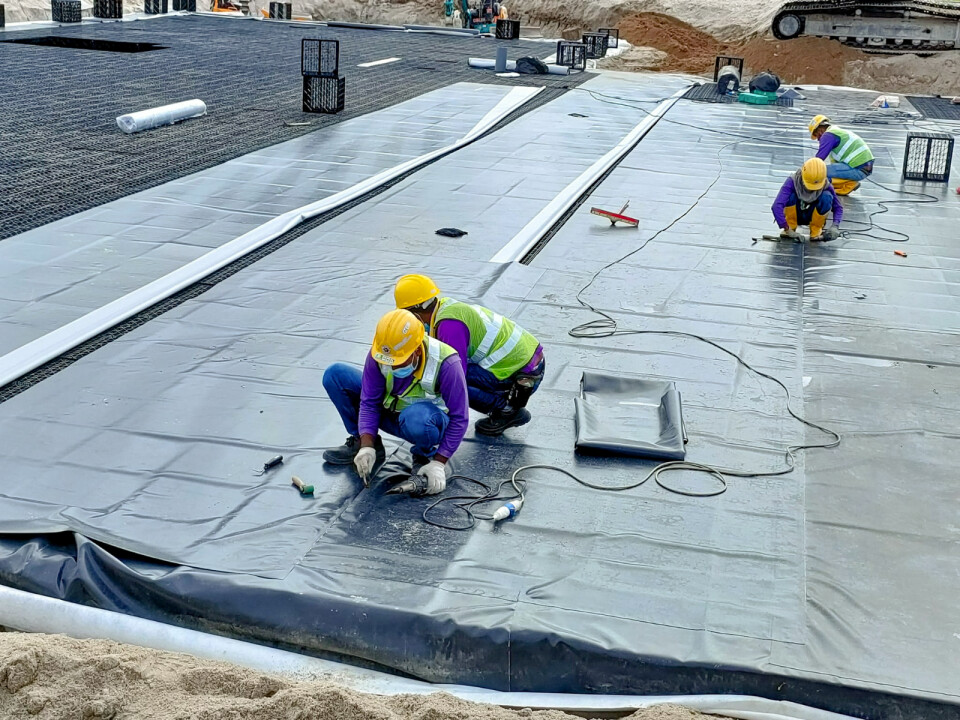 The system (Step 1 to 5) allows rainwater to readily infiltrate through to the tank below whilst ensuring that solids, including mud and clay, are filtered and prevented from entering the tank.
Step 6: The pit and the entire tank installation were backfilled with sand to the appropriate level and topped with a layer of small aggregate.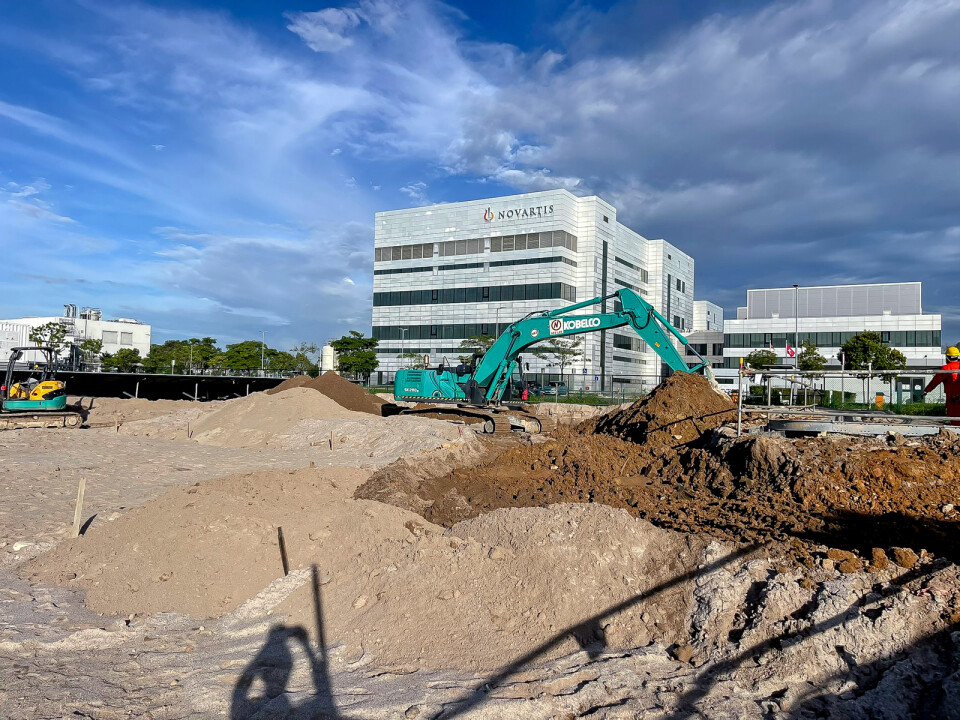 Final Step: The soil was compacted with a roller. Installation completed.