You might be familiar with how installing solar panels on roofs benefit your building, as well as the global environment. Why not go a step further by greening under your solar panels a.k.a. photo-voltaic (PV) modules?
4 great benefits of greening under your solar panels:

1. Cool Buildings
Plants on solar green roofs absorb sunlight through photosynthesis, lowering the internal temperature of buildings. This can be substantiated by a study conducted by the University of Technology Sydney which showed that on hot days, the surface temperature was up to 20 degrees lower on a solar green roof as compared to a standard solar roof (i.e. with no plants). As solar green roofs cool buildings, it reduces the need to turn up air conditioning units during hot days, resulting in substantial energy cost savings in the long run.
2. Improve Energy Output
Photovoltaic panels work more efficiently at temperatures 25 degrees and below. The same study conducted by the University of Technology Sydney showed that solar panels performed more efficiently with plants and foliage surrounding them, an increase of up to 3.6% in solar energy output across eight months.
3. Improve Air Quality Inside Buildings
Solar green roofs can improve indoor air quality by lowering ozone levels that enter from the outside. A study conducted by the scientists at Portland State University revealed that plants on a green roof captured ozone and prevented it from entering the building. The plants on the green roof also filtered out gaseous contaminants, reducing atmospheric pollutants from burning fossil fuels, vehicle and industry emissions.
4. Reduce Flash Floods
Heavy rainwater is being soaked up by the plants, allowing evaporation and transpiration to occur, and reducing the amount of run-off entering the roof drainage systems, hence lowering the risk of flash floods.
Elmich has a pre-planted modular planting system called MEP® Tray that is befitting for the installation of green roofs under solar panels. Regardless if you are considering a solar green roof during concept design or as an afterthought in a refurbishment project for your building, MEP® Tray being modular, portable and lightweight will be the preferred choice.
MEP® Tray is a pre-planted modular planting system that has water storage compartments, integrated capillary wicks and other unique features that provide a quick and simple solution to transform dull conventional roofs into green and beautiful roofs. The system consists of a support plate with anti-root overflow outlet covers, capillary wicks, geotextile filter, confinement grid, joining and fastening pegs, rodent barriers, base connector, and drainage pipes.
Why MEP® Tray?
1. Modular 
MEP® Tray with its independent drainage system is easily assembled or dismantled as compared to a typical extensive green roof system, where components are permanently fixed. Planners will have more flexibility to plot or amend the route of maintenance walkways.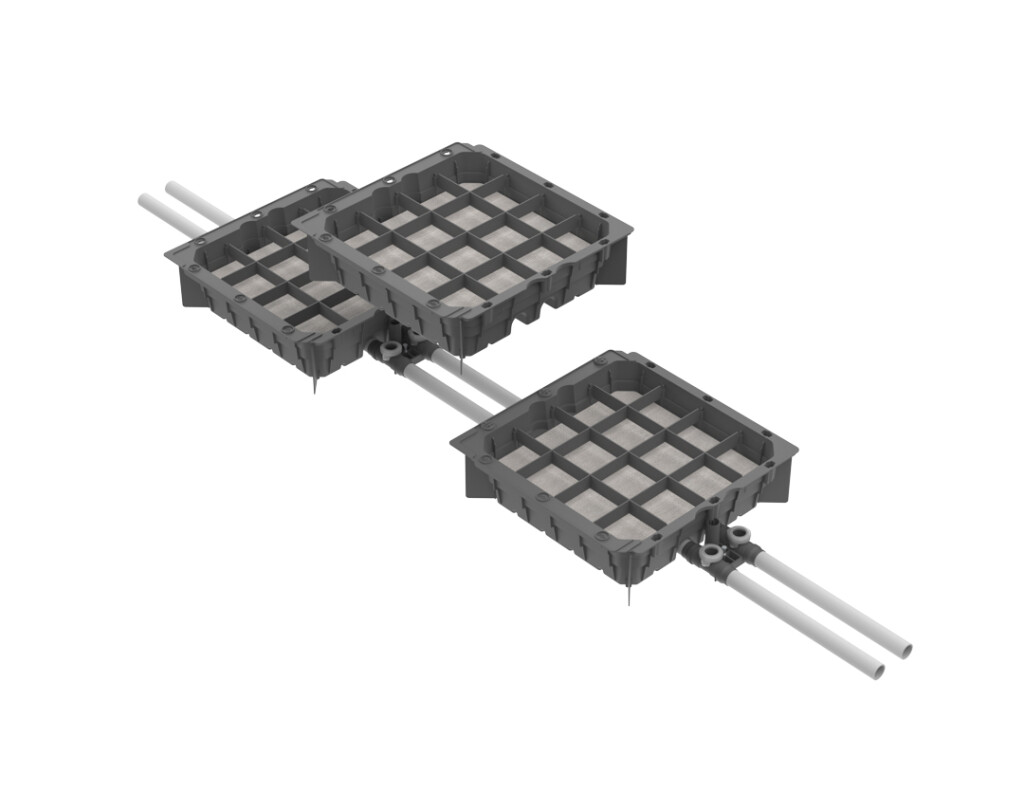 2. Portable 
MEP® Tray pre-planted modules are transported from the nursery to the installation site effortlessly to achieve instant greening of rooftops.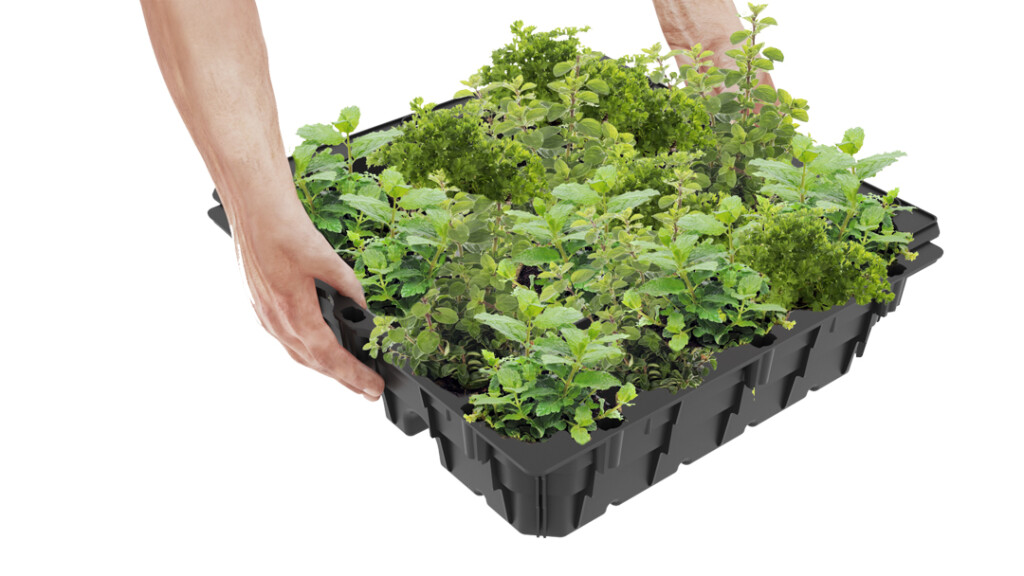 3. Lightweight 
Each MEP® Tray module, including accessories, saturated planting media, plants and stored water, weighs less than 30 kg.
4. Easy Maintenance, Sustainable
The water reservoirs and integrated capillary wicks in MEP® Tray support long-term plant sustainability and reduce irrigation frequency.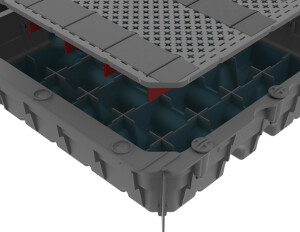 Elmich green roof solutions help our customers achieve their eco-friendly goals in every phase of a building's lifecycle – from design to maintenance. Get in touch with our dedicated technical representatives for specification support or product consultation.
Reference sites:
Green roofs can improve air quality inside buildings (inhabitat.com)
https://commons.bcit.ca/greenroof/faq/why-green-roofs-benefits/
https://www.facilitiesnet.com/roofing/article/9-Ways-Green-Roofs-Bring-Greener-Cities-Buildings–18054