As a company that is ever-evolving and innovating, Elmich is adding another product to our arsenal with the introduction of VersiWall® GP Fire-Resistant (VGP FR).
 VGP FR is a new version of the original VGP which meets the Singapore Fire Code requirements for toxicity emissions, smoke density and fire spread. It also passed all Singapore Civil Defence Force Fire Safety Requirements for wall and ceiling material/finishes. This makes it suitable for both indoor and outdoor green wall installations.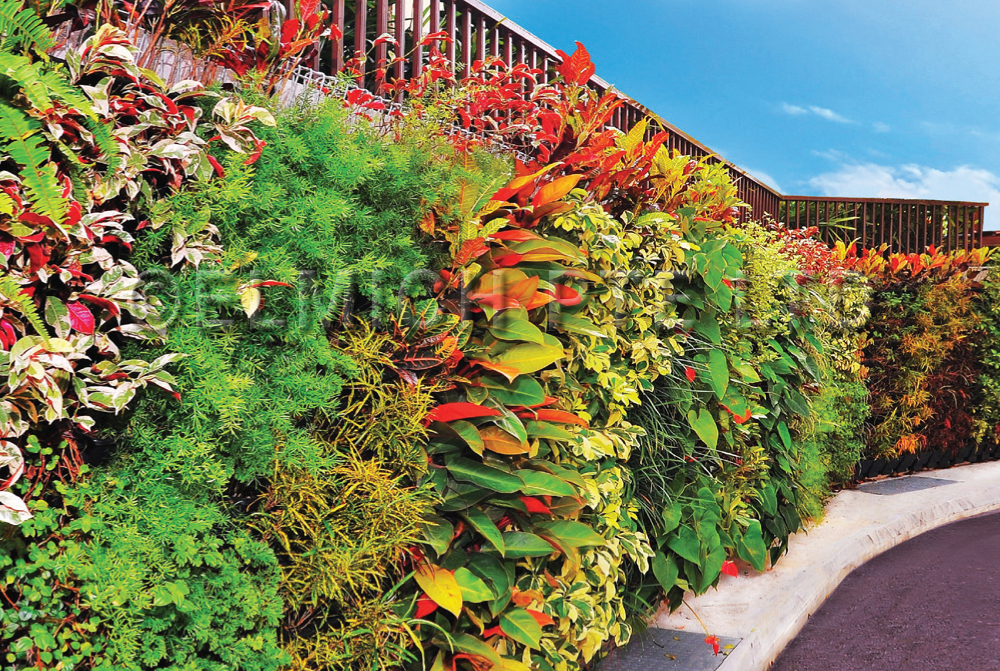 VGP FR is equipped with multi-point mounting and variable vertical and horizontal tray spacing. This allows for cost-effective and aesthetically-pleasing living walls with various mounting, planting density and growth media options, as well as the assurance of complying with building code regulations.