Ngee Ann Polytechnic occupying campus grounds of over 33 hectares has an enrolment of about 16,000 and 2,000 full-time and part-time students respectively and an alumni community of about 130,000. It offers full-time diploma courses in 9 academic schools that cover diverse areas: business & accountancy; design & environment; film; sound & video; infocomm technology and mass communication amongst them.
Students at the Polytechnic's School of Design & Environment apply and learn a design-centred approach that encourages them to ask: "How do I make the world a better place?" They learn how a sustainable environment that is in harmony with nature can enhance quality of life while minimising wastage of resources, and also add value to commercial and residential properties by enhancing aesthetics.
Helping students to grasp a better understanding of urban spaces we live, work and play in and to be perceptive of their surroundings are two Elmich VersiWall® GP (VGP) green wall totaling 95 sq m installed on walls at the building exterior and interior courtyard of the School. The living walls stand in testimony as to how functional aesthetics and a viable solution for environmental sustainability can be achieved at the cost of a low ground level foot print.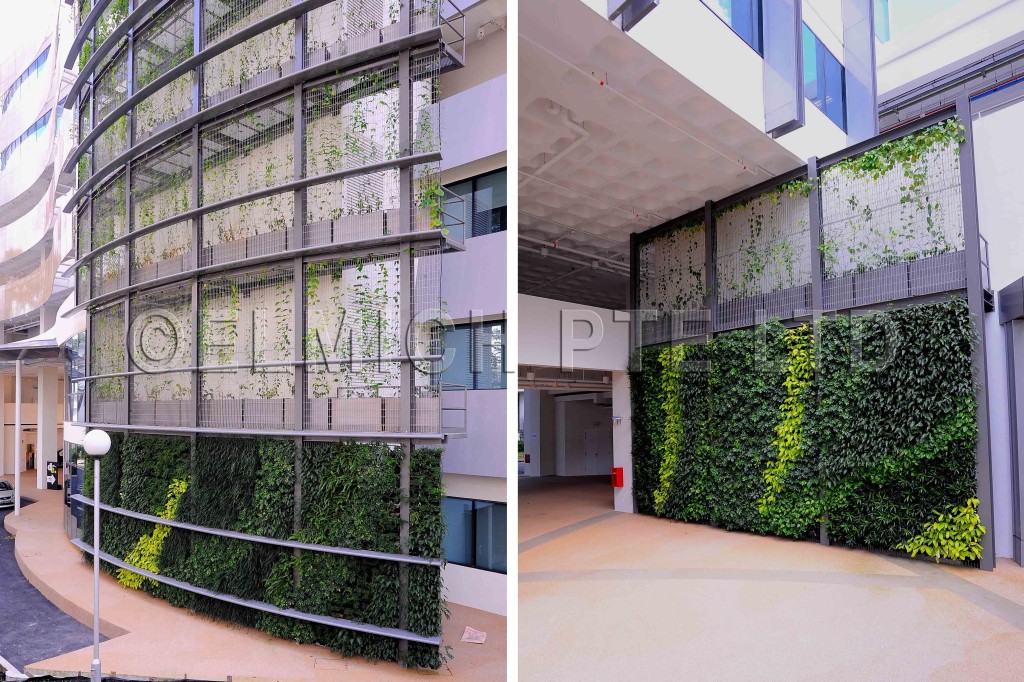 The simple solution offered by the VGP living walls open minds and serve to inspire the students to arrive at equally simple yet brilliant solutions to make the world a better place. In their area of learning for instance, to take an everyday object and in its re-design make it more eco-friendly, functional and attractive; to produce innovative products which do not harm the environment without compromising functionality; and in a nutshell, to live design.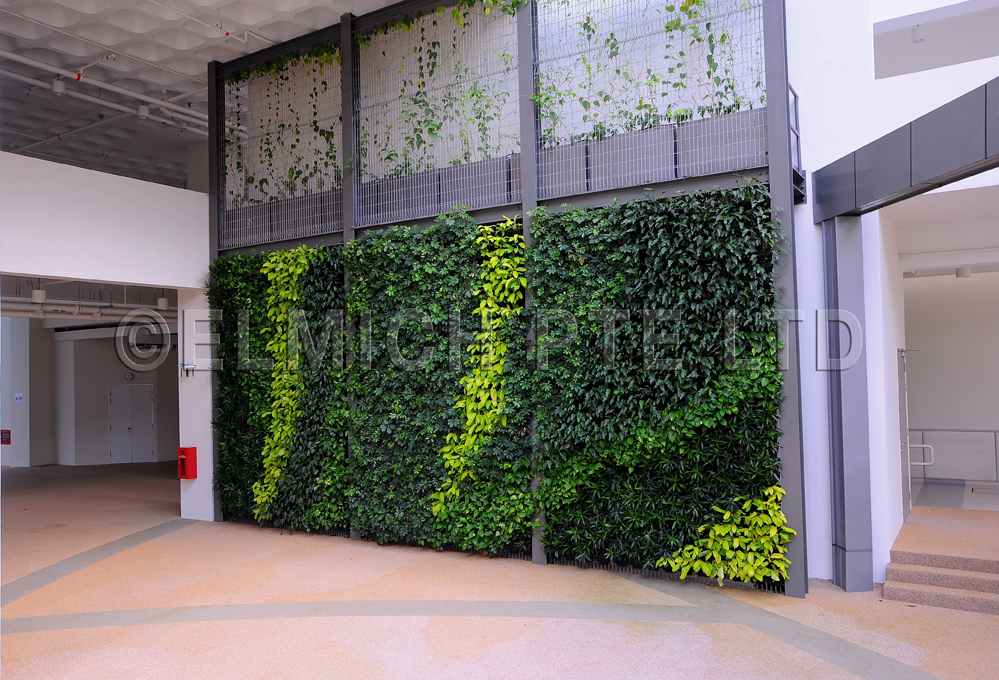 PROJECT DETAILS
Owner/Client: Ngee Ann Polytechnic
Architect: RSP Architects Planners & Engineers (Pte) Ltd
Landscape Consultant: Nature Landscapes Pte Ltd
Landscape Contractor: Nature Landscapes Pte Ltd
Learn more here