Republic Plaza has installed a free-standing Elmich VGM® Green Wall between the tower blocks of Republic Plaza and Equity Plaza. The green wall complements the existing water feature and fountain, both combining to create an oasis amidst the daunting walls of the surrounding "concrete jungle".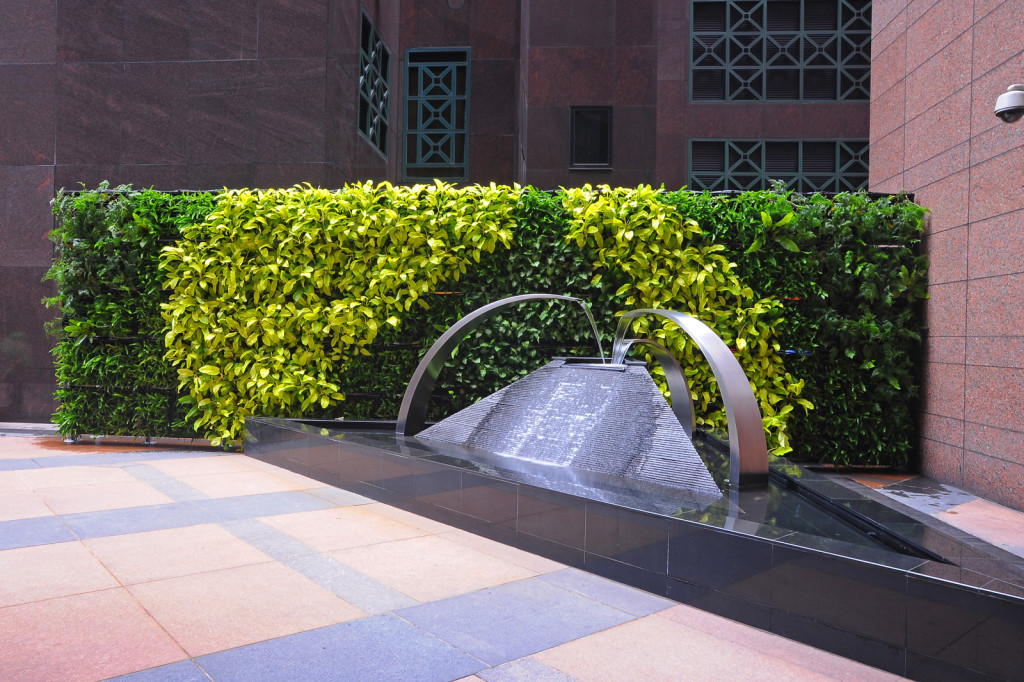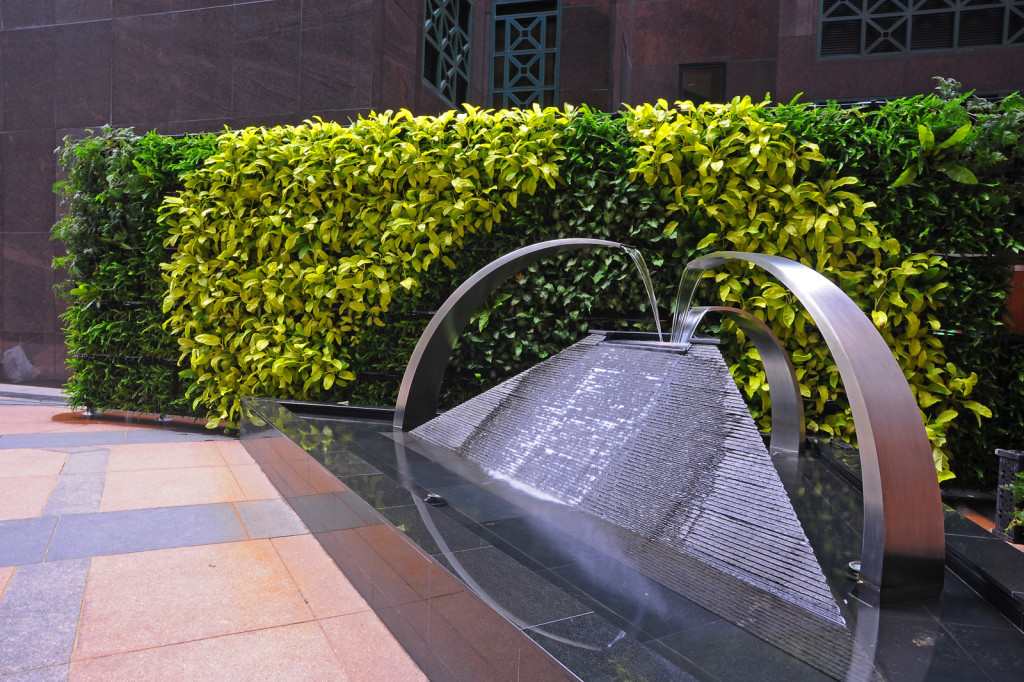 Patrons behind the glass-panel wall within the building are now able to enjoy both the refreshing elements of green and water as they sip afternoon tea or tuck into a satisfying lunch.
We applaud our stakeholder for taking a big step towards reducing Urban Heat Island Effect.
View project detail here