Elmich conducted a three-month experiential learning program for a group of students undertaking the Diploma in Design (Interior & Landscape) at the BCA Academy. The program was designed to invoke and stimulate their sensory perceptions and adopted a holistic approach in teaching how nature can be reintegrated into our urban spaces.
BCA final year students with the model mockups and Elmich trainer
The students were introduced to urban design concepts such as Skyrise Greenery (green roofs and green walls) and stormwater management through a methodical learning program. This included site visits and a series of lectures, as well as model making (mock ups and Building Information Modeling) to further reinforce their visual and cognitive knowledge. The structured program also helped students understand how these concepts can be applied in real life.
Site visit to Hort Park, Elmich Green Wall
Site visit to Holland Drive HDB carpark Roof Garden
SIte visit to ITE College Central, Slope Protection
Students doing their model mockups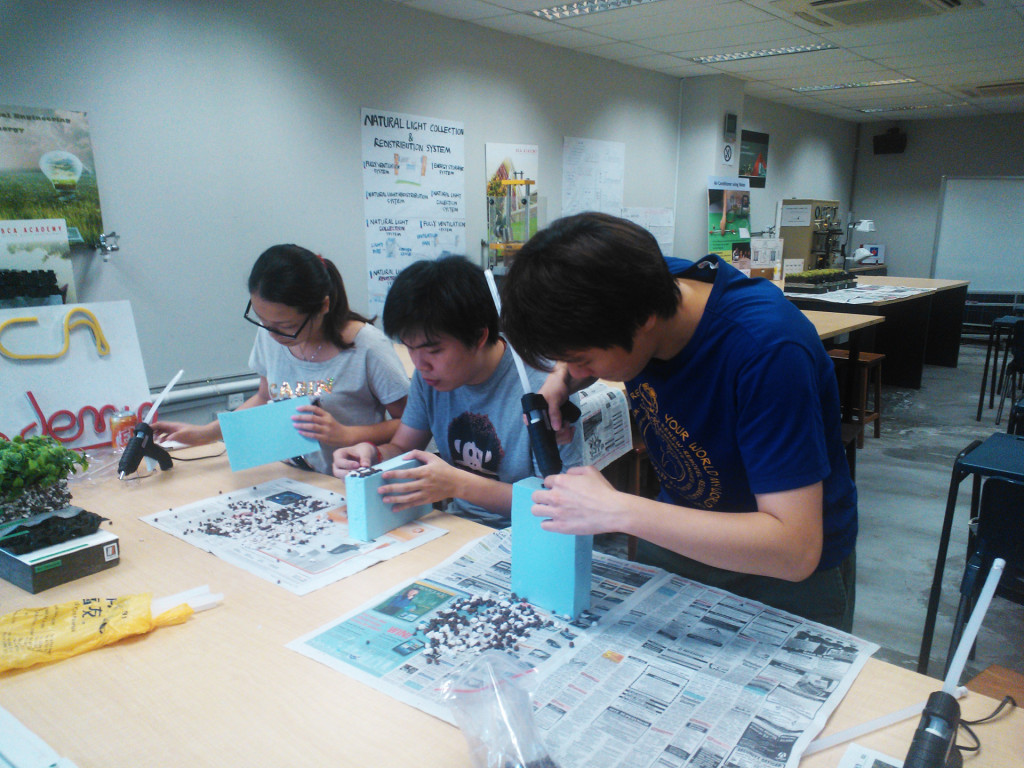 A closing ceremony was held on Tuesday 9 April 2013 at the BCA Academy where the students were presented with an Elmich Certificate of Appreciation. The students also shared their learning journey and experiences over lunch.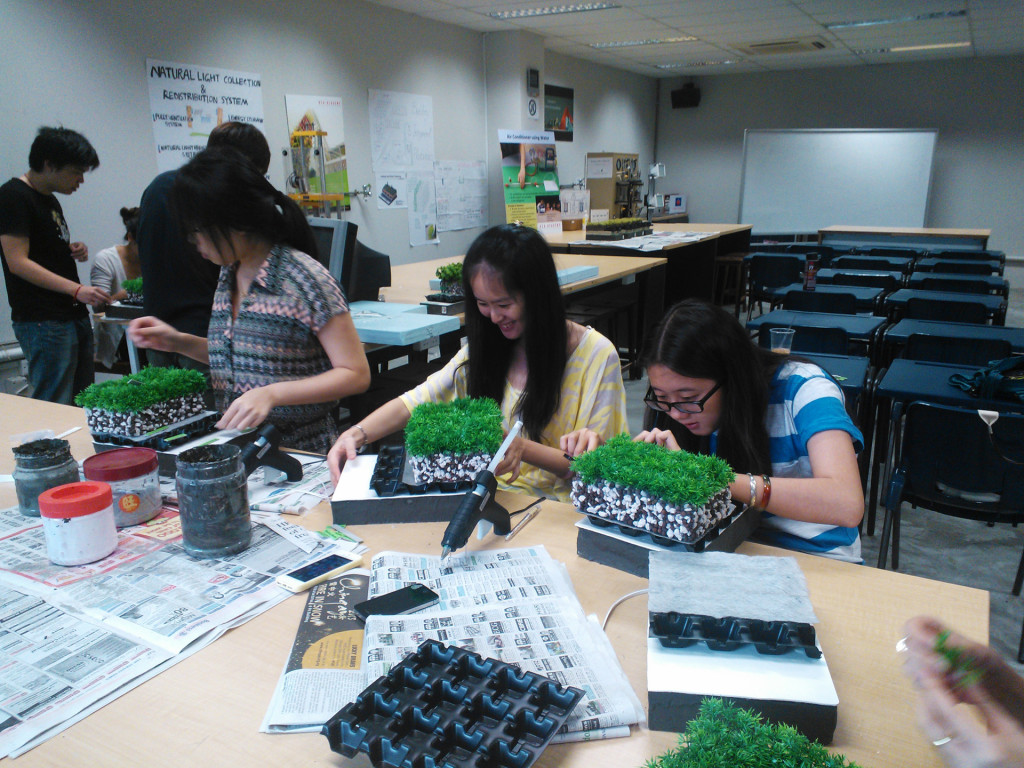 Elmich is committed to our vision of innovatively reintegrating nature back into urban cities. Our educational outreach programs are aimed at equipping tomorrow's generation with sustainable green building concepts which are not only desired but a necessity for our future.