16th to 18th November 2022 marked the eighth installation of ArchXpo, an annual exhibition of architecture and the built environment. Over 5,890 trade professionals were in attendance and 128 exhibitors participated, transforming the exhibition halls into a bustling hub showcasing architectural and built environment technologies, products and related services.
Elmich's booth was designed in collaboration with TigerTurf, a FIFA Accredited Synthetic Turf Manufacturer from New Zealand.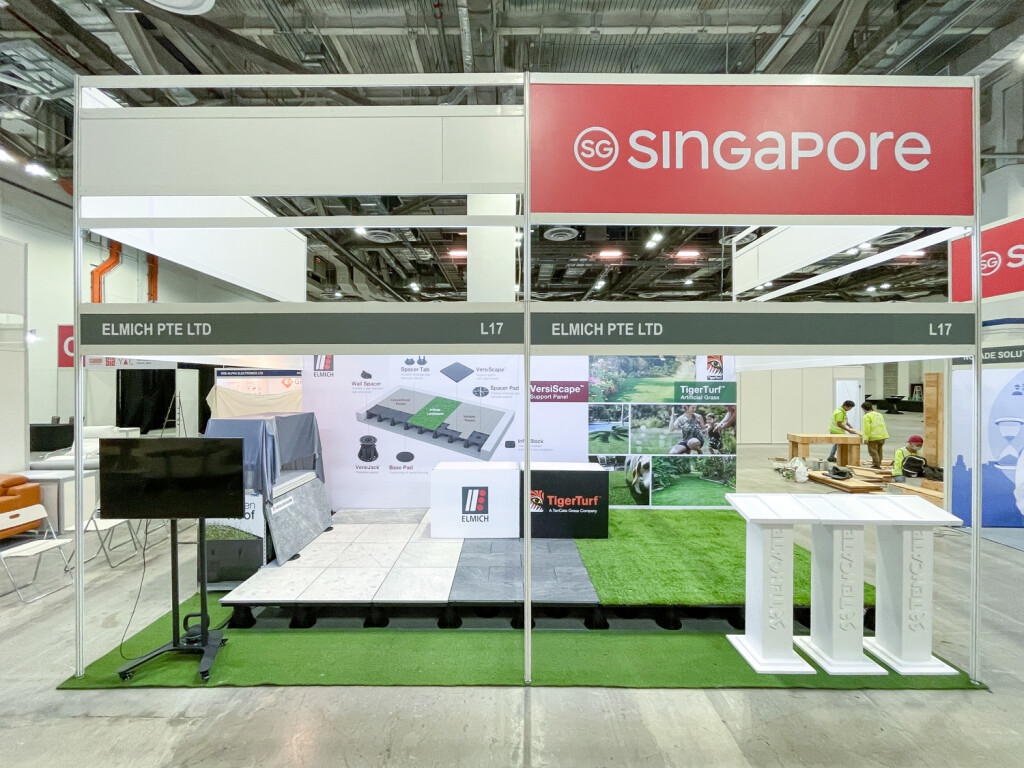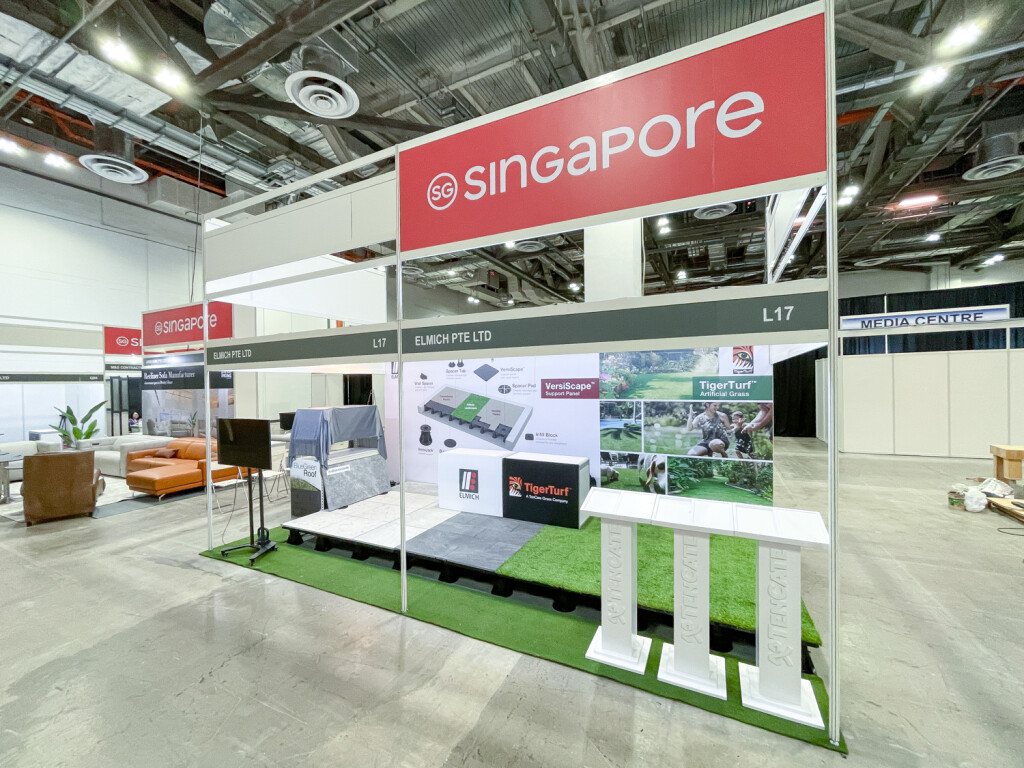 This year, the excitement was heightened with the introduction of 2 new systems:
BlueGreen™ Roof

A BlueGreen™ Roof is a relatively new system as majority of us would only have experience with a Green Roof. The BlueGreen™ Roof is a system that collects stormwater during a rain event, temporarily stores it, and then releases it slowly over a predetermined period of time, typically not more than 24 hours.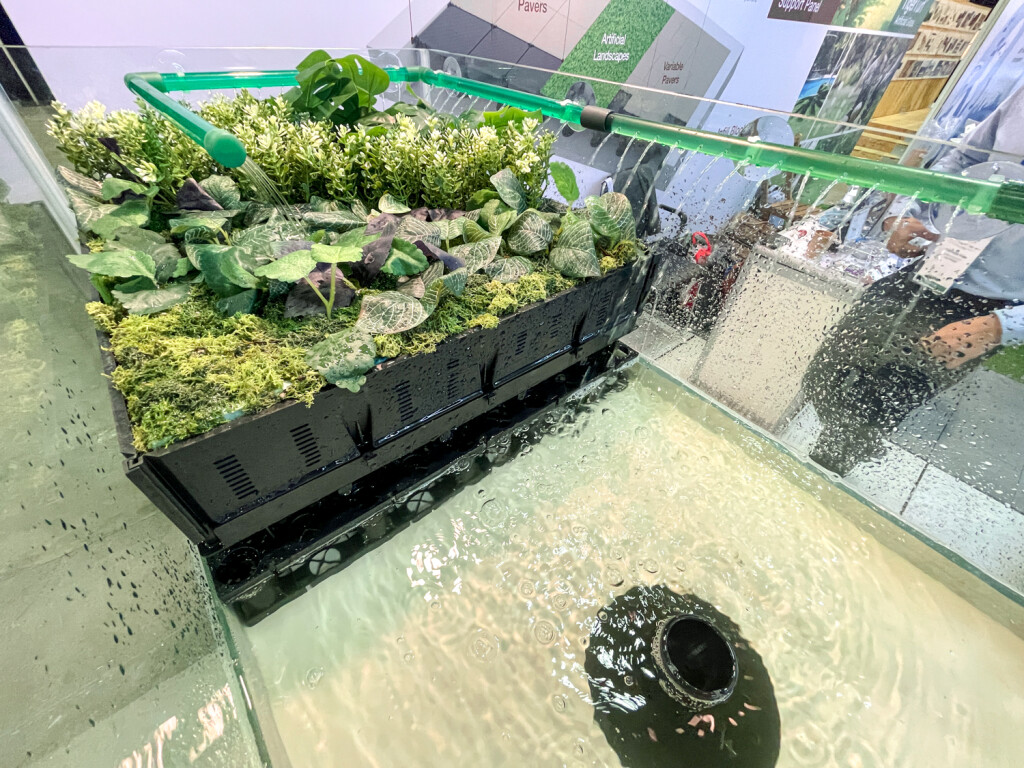 The BlueGreen™ Roof captures stormwater runoff on-site at its origin using detention tanks and attenuates the stormwater, like a pseudo sponge, imitating the hydrology of the natural landscape prior to construction developments.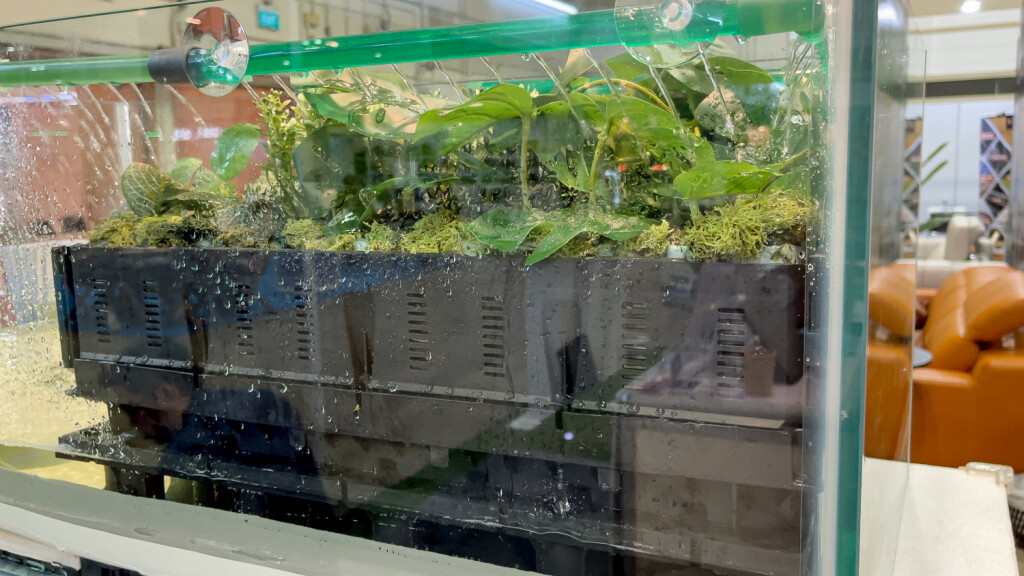 VersiScape™ – Safety Support Panel
*Used with VersiJack® height-adjustable pedestals
VersiScape™ constructs a leveled surface that accommodates any landscape finish, from pavers to porcelain tiles of varying size, and minimum thickness of 20 mm. VersiScape™ allows for the assembly of conventional pavers/tiles, variable pavers/tiles, and artificial landscapes.
In the event of accidental paver/tile breakage, VersiScape™ is able to withstand the weight of broken shards and human loads. This system serves as a safety net so that broken paver/tile fragments do not fall through below the height of pedestals, which prevents injury to pedestrians and simplifies the maintenance of the broken finishes.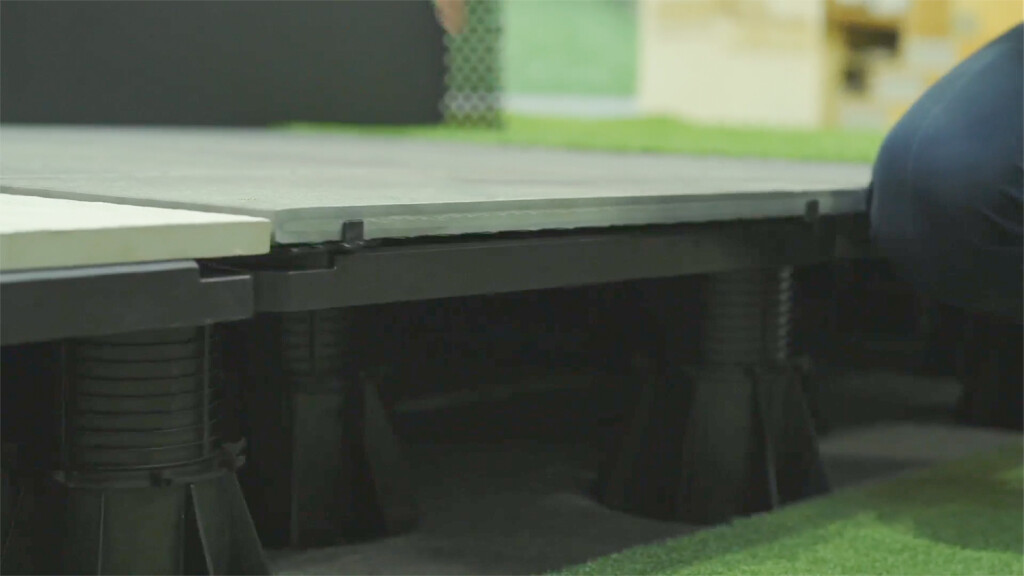 VersiScape™ allows for unsightly services (e.g. electrical wiring for ground lights) to be concealed.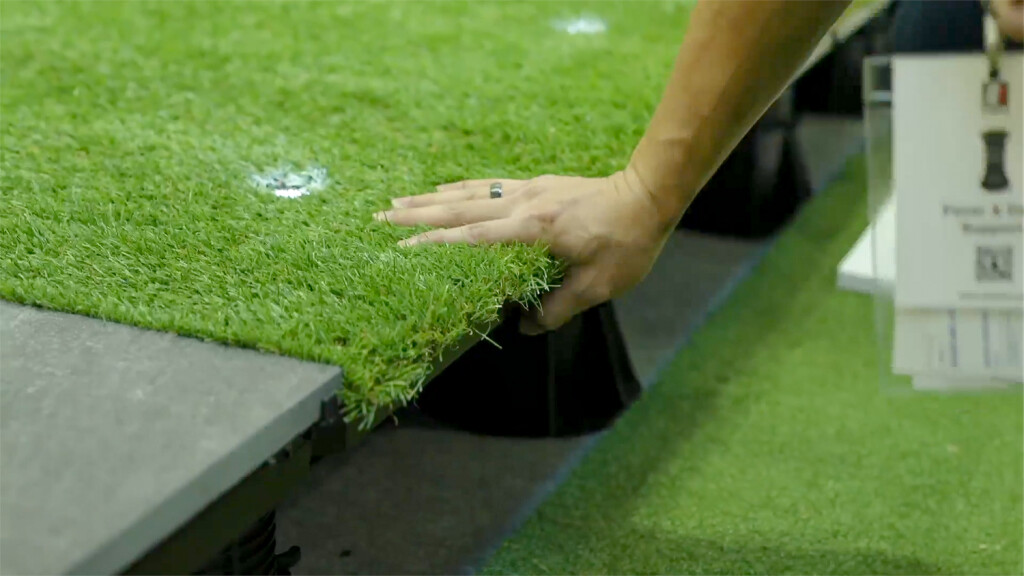 Booth Set Up & Tear Down
The booth's set up and tear down each took about an hour, demonstrating the efficiency of the installation of Elmich's VersiJack® and VersiScape™ systems.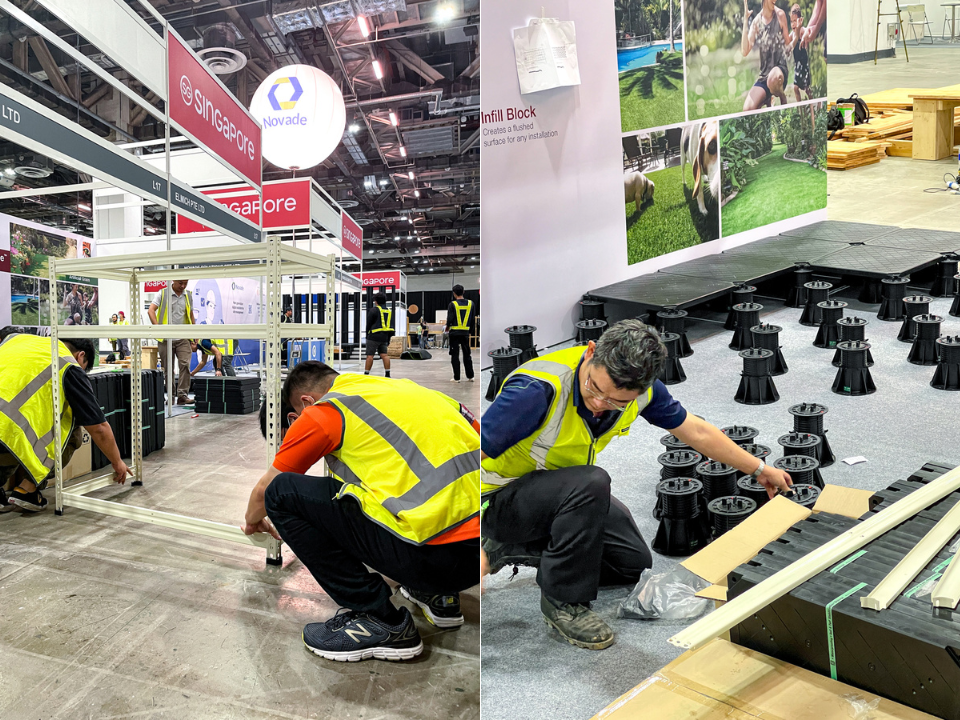 For further information on BlueGreen™ Roof, VersiScape™ and other products and services offered by ELMICH, please contact:
ELMICH PTE LTD
15 Joan Road
Singapore 298899
Phone:  +65 6356 2800
Fax:  + 65 6353 2800
Email:  info@elmich.com
www.elmich.com
Other Articles You Might Like:
Concrete Stumps Vs Plastic Pedestals | Which is better?
Adjustable Pedestal Support | Splash Pad Installation