Hy-Tex (UK) Limited is an established family business, founded in 1991 on an in-depth knowledge of both technical and biodegradable textiles. Having developed an enviable reputation for providing quality products at competitive rates, supported by a friendly, efficient service and a comprehensive understanding of the materials and their applications, the company has diversified and is now offering an expanding range of innovative living wall and green roof modular systems.
As the recently appointed UK distributor of VersiWall® GP (VGP), Hy-Tex jumped at the opportunity to accustom themselves to the VGP system by installing a green wall to spruce up the entrance to their offices, creating a more welcoming facade. The green wall, filled with vibrant and multicolored Heucheras, naturally enhances the visual aesthetics of the warehouse in a rural location, allowing it to stand out from the muted colors of the surrounding environment. With a green wall in place, the warehouse office can also enjoy benefits such as improved heat insulation, enhanced air quality, and improved sound proofing.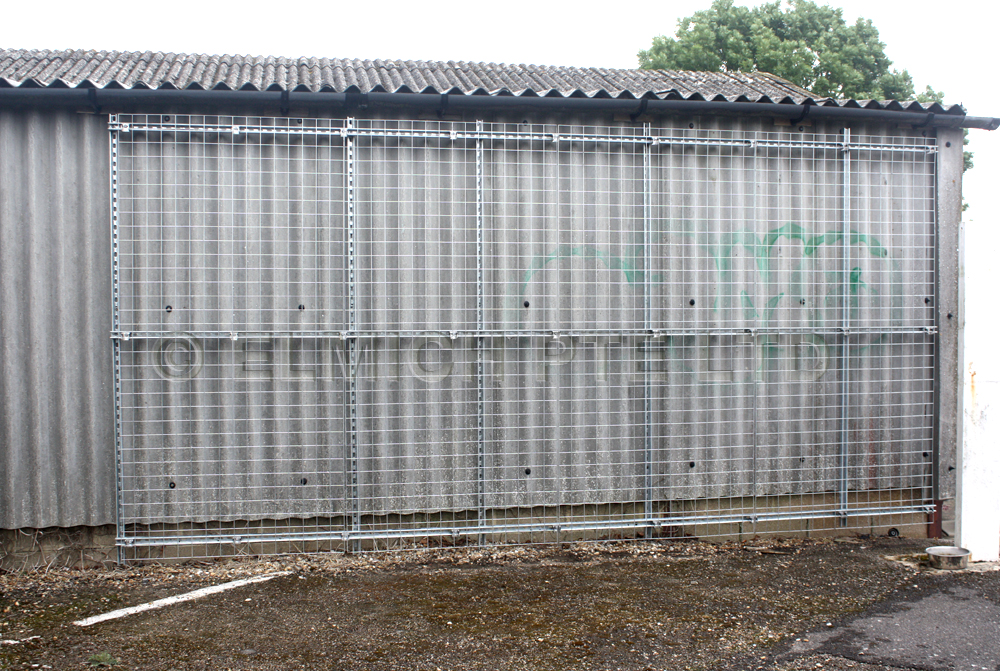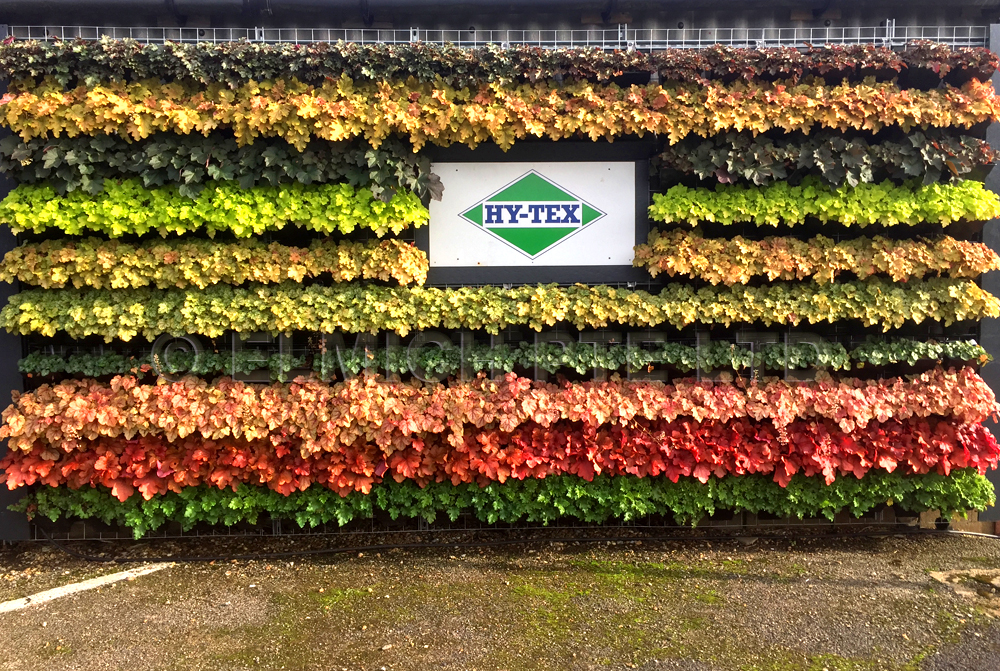 The versatility of the VGP trays allows it to be easily mounted on a mesh or through direct wall fixing. In this case, 200 VGP 2060 trays were mounted on a supporting framework of welded mesh panels. Multiple security measures are also incorporated within the system to prevent trays from accidentally dislodging due to inclement weather.
Project Details
Client: Hy-Tex (UK) Limited
VersiWall® GP Manufacturer: Elmich Pte Ltd
Read more about the application here…