DUO, a luxurious integrated development with its proven popularity of 87 per cent residential units sold within just three days is situated in the Bugis/Ophir area, the heart of downtown Singapore's business and entertainment cluster. Its iconic building design and strategic location facilitates the Urban Redevelopment Authority's plan for a vibrant mixed-use cluster within the Ophir-Rochor corridor to complement the Marina Bay and Raffles Place business districts.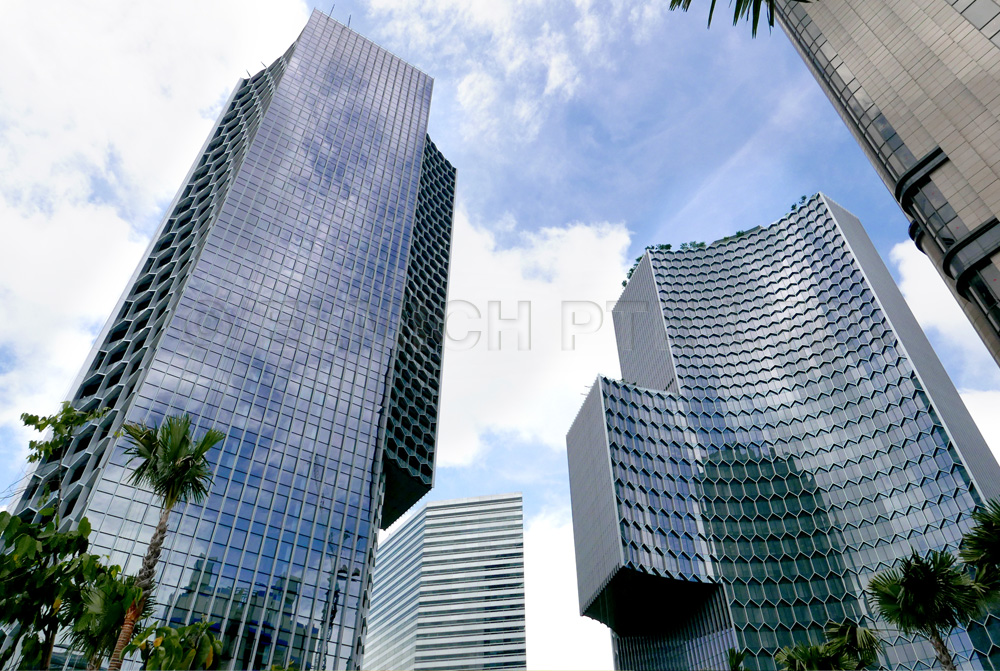 Designed by internationally acclaimed architect Ole Scheeren and one of the world's largest architecture practices DP Architects, DUO comprises a 49-storey residential tower standing alongside a 39-storey commercial and hotel tower, and a retail gallery with basement carparks.
The development has been awarded a Green Mark Platinum rating for its commercial tower due to its sustainable design and green features such as the use of extensive tropical greenery which equals to 100% of the site area.
In ensuring practical, superior and long-lasting water-tight structures within the building, an overall waterproofing system was implemented using suitable waterproofing membranes for a variety of applications.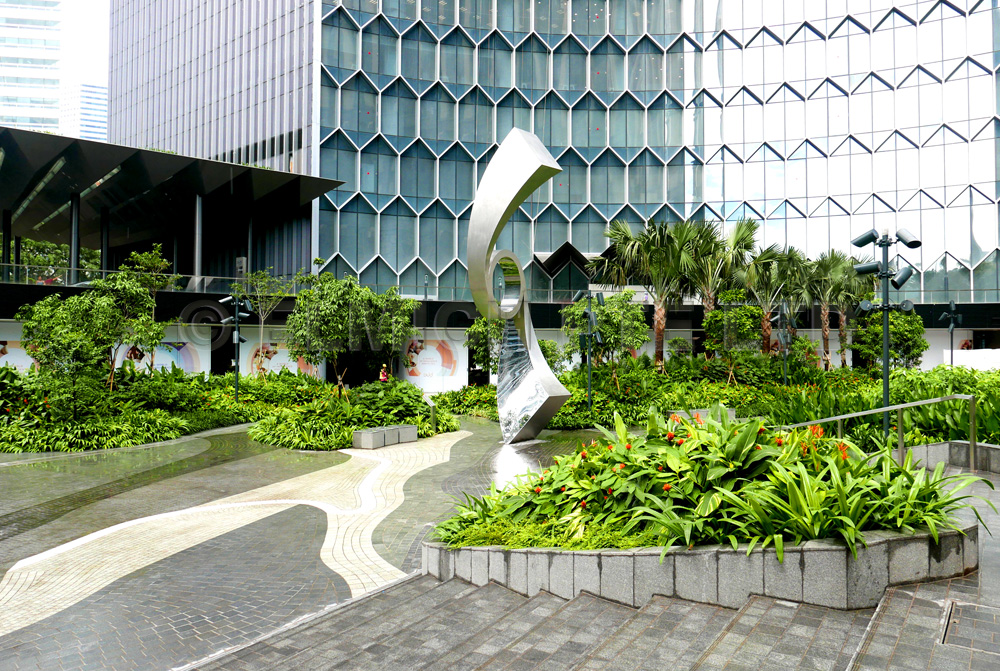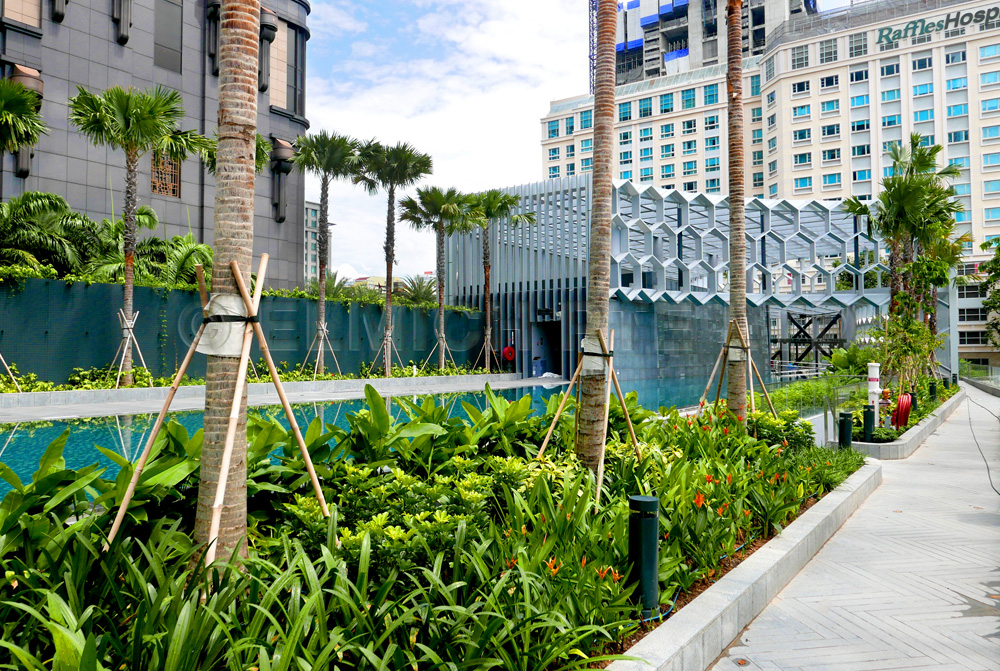 Fleximent® 201 is a flexible cementitious coating that cures quickly even in enclosed spaces. It was also used to provide water-tightness to wet areas and bathrooms because of its properties to cure quickly and contains no chloride and salts, thus preventing corrosion and efflorescence.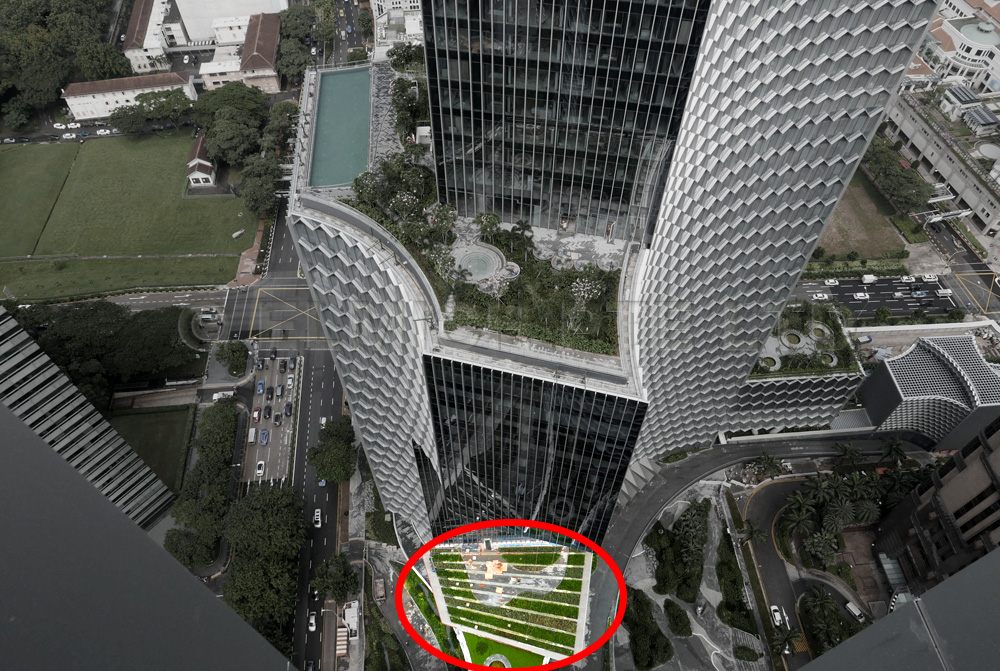 Click here to find out more regarding the overall waterproofing membrane quantity supplied.
Project Details

Developer: M+S Pte. Ltd / Ophir-Rochor Commercial Pte. Ltd / Ophir-Rochor Hotel Pte. Ltd / Ophir-Rochor Residential Pte. Ltd.
Architects: Buro Ole Scheeren Limited / DP Architects Pte Ltd
Main Contractor: Obayashi Singapore Private Limited
Waterproofing Specialist: Elmich Pte Ltd
Supplier of EVALON®: Elmich Pte Ltd
Supplier of Fleximent® 201: Elmich Pte Ltd
Supplier of Eurathane® 2000: Elmich Pte Ltd
Supplier of Eurathane® 3000: Elmich Pte Ltd
Supplier of VersiCell®: Elmich Pte Ltd
Waterproofing Applicators: L H Waterproofing Specialists Pte Ltd / YJ Waterproofing Pte Ltd