It was a fruitful morning for our Elmich employees who participated in the indoor farming activity supported by the Landscape Industry Association Singapore (LIAS) and held at Ang Mo Kio Town Garden East, Singapore.
Floral wonderland was an event held in conjunction with Ang Mo Kio GRC and Sengkang West SMC Tree Planting Day 2015 and graced by the Guest of Honour, Prime Minister Lee Hsien Loong.
 Elmich was the sponsor for the green wall system and planting pots (VersiWall® GP) which were given to 700 residents for them to plant their selected vegetable and bring it home to nurture. We hoped that the activity brought about an appreciation for planting and look forward for other meaningful collaborations with the community in future.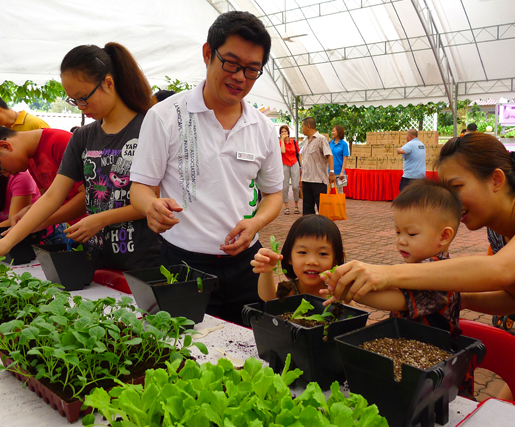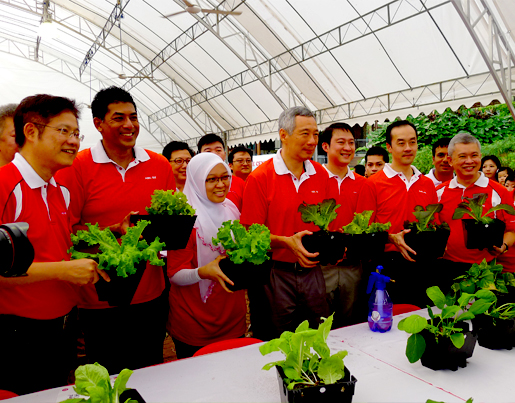 (From left to right: Mr. Mr. Gan Thiam Poh, Mr. Darryl David, Dr. Intan Azura Mokhtar,
PM Lee Hsien Loong, Dr. Lam Pin Min, Dr. Koh Poh Koon, Mr. Ang Hin Kee)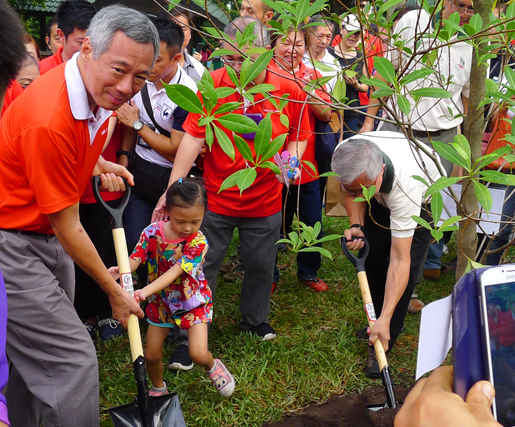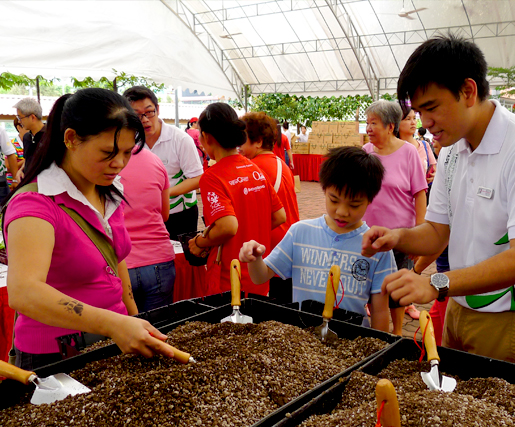 For more photos, visit our Facebook page here.