Two new VersiJack low-height pedestals and a new improved VersiPave have joined our product portfolio as part of Elmich's continual endeavour to innovate and improve.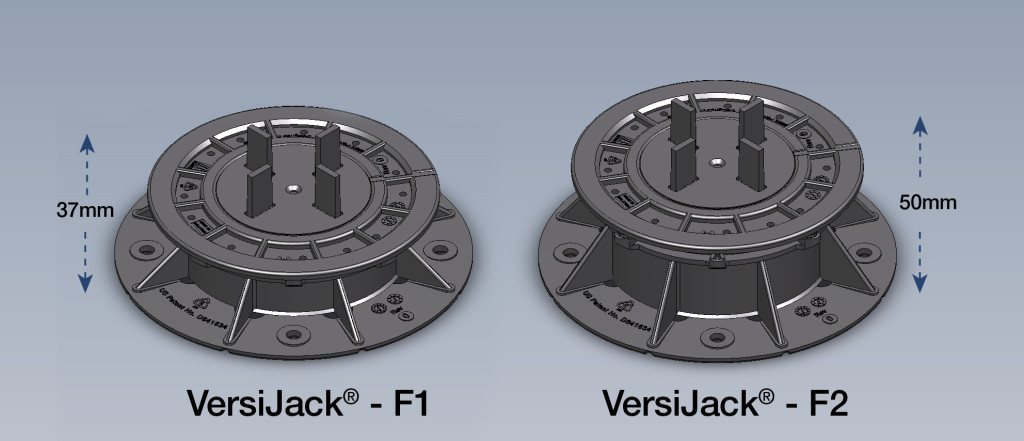 Adding to the existing range of new generation VersiJack® height and slope adjustable pedestals, the new VersiJack F-1 will cover heights from 37mm to 50mm and the VersiJack F-2 will cover 50mm to 75mm. Both low-height pedestals will work with existing accessories such as top slope corrector, spacer tab and bearer holder and will effectively give the VersiJack® pedestal family a full height range of37mm to 1016mm that enhances its versatility.
View VersiJack® details here
View projects using VersiJack® here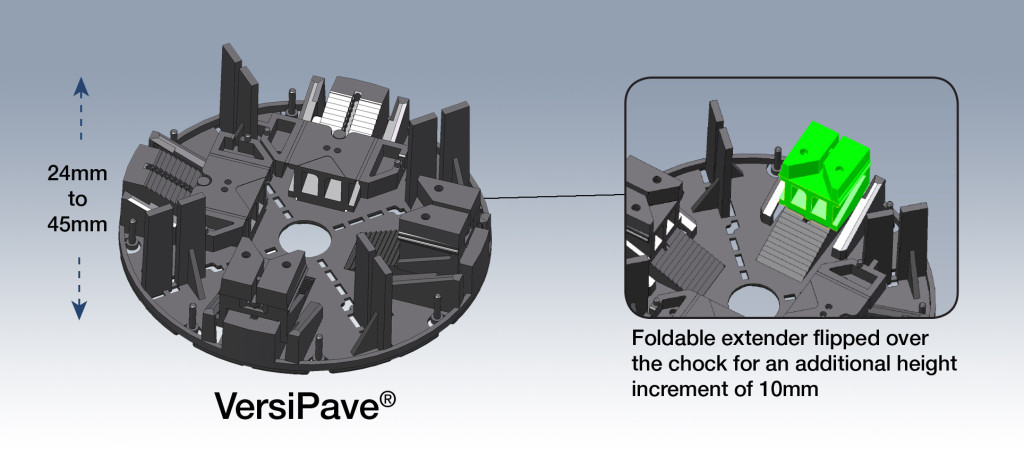 The chocks of the new VersiPave will allow 11 stepped 1mm increments from 24mm to 35mm. Each individual chock will also have a foldable extender that can be flipped and secured over the chock for an additional height increment of 10mm.
Each VersiPave will come with integrated Security Pins which may be inserted into the chocks to prevent accidental shifting after installation. The new VersiPave external extenders will be 20mm and 40mm and the spacer heights 50mm.
View VersiPave® details here
View projects using VersiPave® here