Designed by Singapore-based horticulture talent Ms Erin Gotangco, titled "The Bibliophile's Garden" clinched a Silver award for the 2016 Balcony Gardens Competition during the Singapore Garden Festival.
The intent was to indulge the book lover's favourite activity through the creation of an exclusive reading space. As such, lush greenery, wood furnishing, warm lighting and a pop of colour were incorporated in the balcony's design.
Directly opposite the relaxing day-bed, is a living art feature wall meant to provide an avenue of relief for the book reader's tired eyes. It also serves as a soothing yet refreshing sight for the urbanite. The living art feature wall is a showcase of a creative palette of plants supported by Elmich green wall system. Planting was arranged to suit the design of the wall on-site, offering endless possibilities for the creation of a unique living wall personalised for the apartment owner.
The selection of plants used were Guzmania Lingulata, Dracaena, Crytanthus Bivittatus 'Pink Starlite', Asplenium Nidus (Bird's Nest Fern), Xiphidium Caeruleum, Aglaonema 'Pink', Nephrolepis Exaltata (Boston Fern), Philodendron Erubescens 'Gold' And Philodendron Selloum.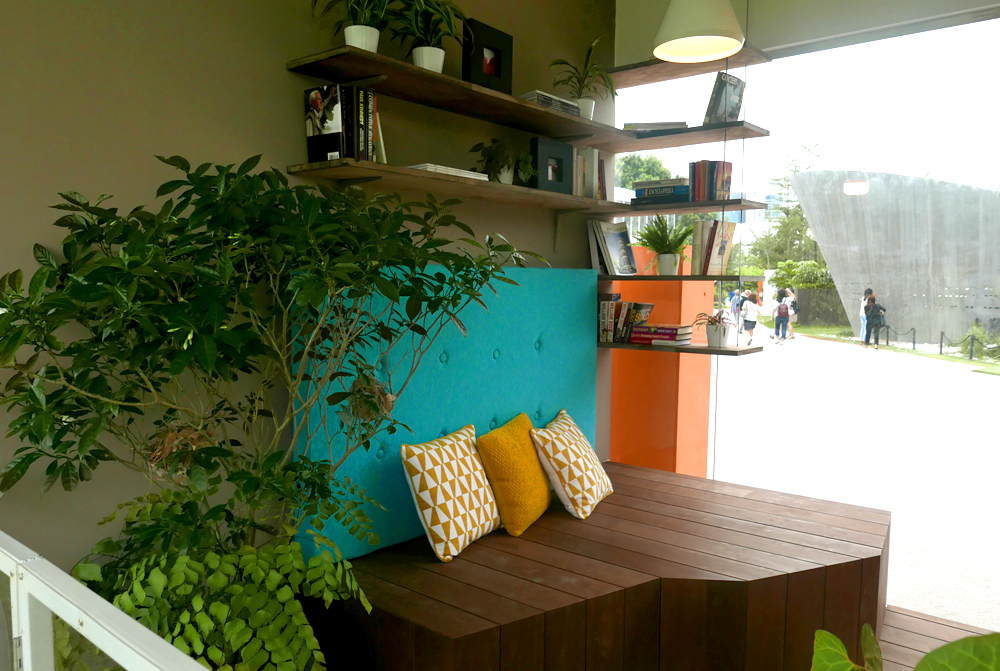 Project Credits (if applicable):
Designer: Erin Gotangco
Landscape Contractor: Earthscape Concepts Pte Ltd
Green Wall System Specialist: Elmich Pte Ltd
Read more about the application here…