Elmich had a fruitful exhibition at the International Federation of Landscape Architects (IFLA) World Congress 2018, held over 3 days last month at Marina Bay Sands Convention Centre. We were proud to be the official coffee point sponsor for the event, giving conference attendees who dropped by our booth a caffeine boost.
At IFLA World Congress 2018, Elmich unveiled the newest addition to our family of VersiJack® pedestals, a translucent version that aims to provide architects with increased aesthetic flexibility for immersive and innovative designs. Fittingly, our booth at IFLA 2018 was constructed using translucent versions of our VersiTank® 555, which served as a practical showcase of their usage.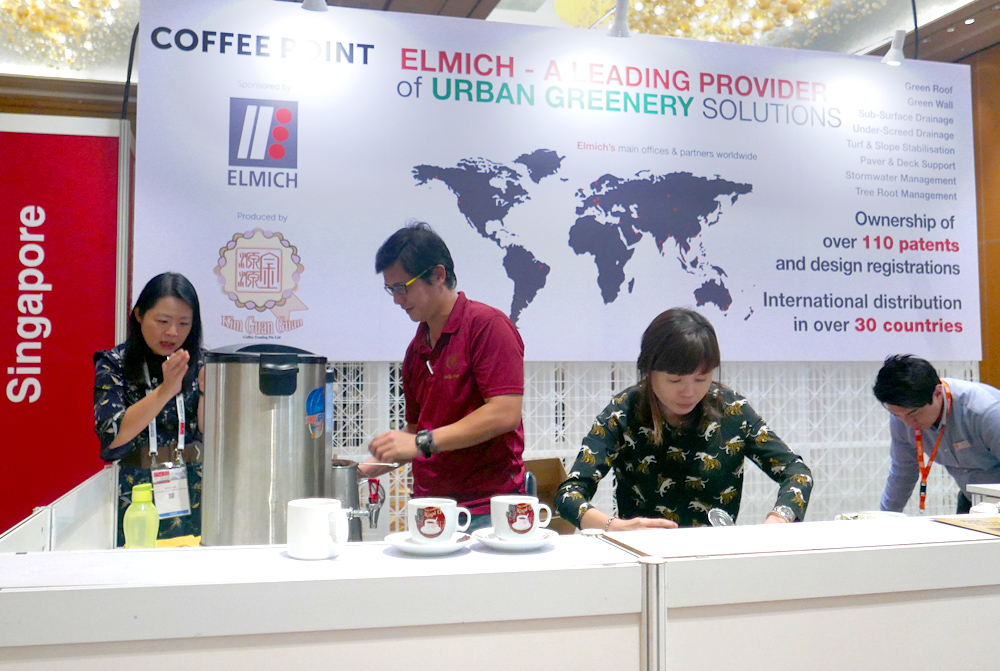 These translucent raised paver and decking support pedestals, the first of its kind in the region, possess similar features to Elmich's original VersiJack® pedestals. The lightweight pedestal system is able to support heavy loads of above 15kN, while also staying light enough to make installation a breeze. Its adjustable height (12mm to over 1000mm) and slope compensation (up to 5%) features allow it to be adapted for a wide range of project requirements. Translucent pedestals also allow for the creation of see-through glass floors, with minimal jarring visual elements that distract from the aesthetics of a clear, transparent floor.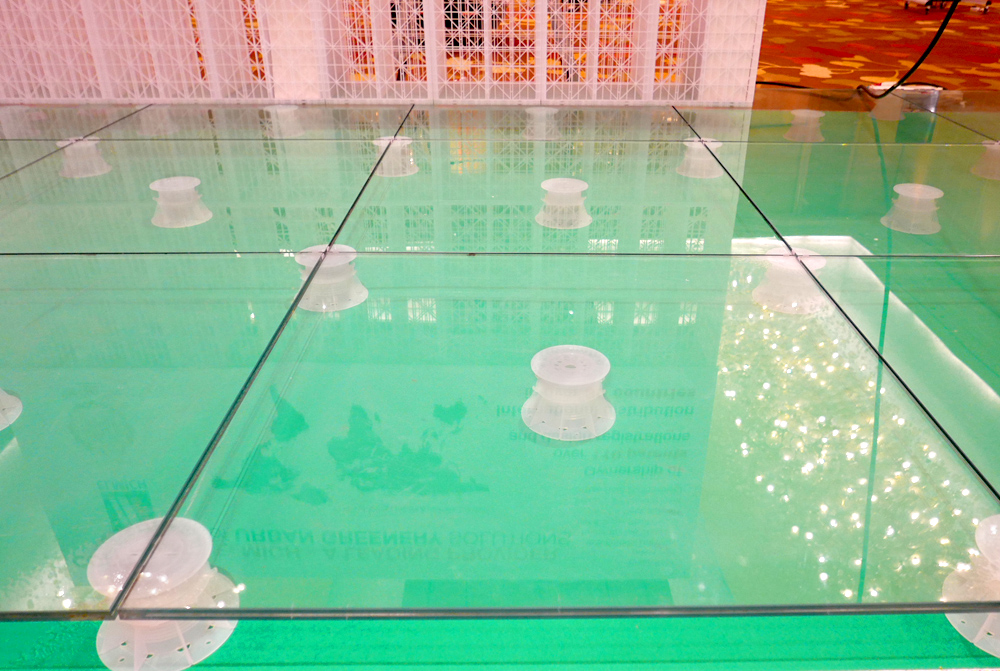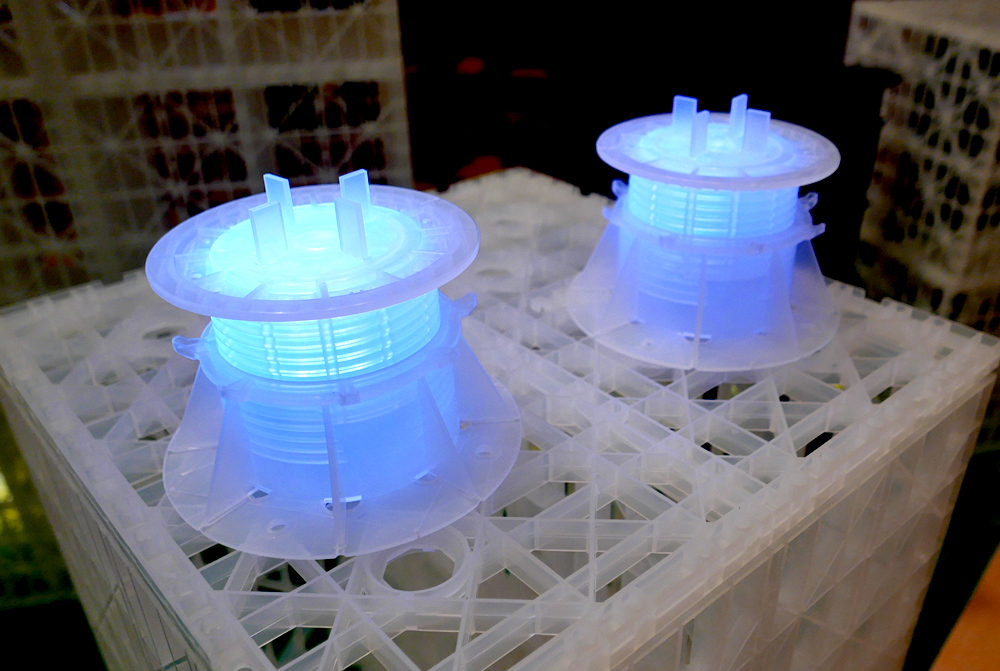 We were also honoured to have hosted an open theatre workshop together with Italian start-up Roofingreen, where they talked about natural and synthetic turfing solutions for green rooftops and terraces, on a stage assembled from their very own modular, multi-composite system. The puzzle-shaped tiles provide superior aesthetics, functional properties like drainage, ventilation and thermal insulation which is also highly versatile to install.
Take a look at the quick and simple installation of Roofingreen's modular turfing solution in the video below!
We look forward to meeting you at our next exhibition in September at GaLaBau 2018!