Elmich is once again proud to have participated in this prestigious exhibition, ARCHIDEX15 which was held in Kuala Lumpur, from 12 – 15 August, 2015. Organised since 2000, it is Malaysia's largest annual trade exhibition that has evolved from covering just the interior design industry to every segment encompassing the entire architecture, design and building trade.
We showcased EVALON®, a superior quality EVA membrane manufactured in Germany according to standards DIN 18531-2 and DIN 18195-2. It is suitable for single-ply waterproofing of all types of flat roof constructions and application methods as well as for waterproofing of foundations.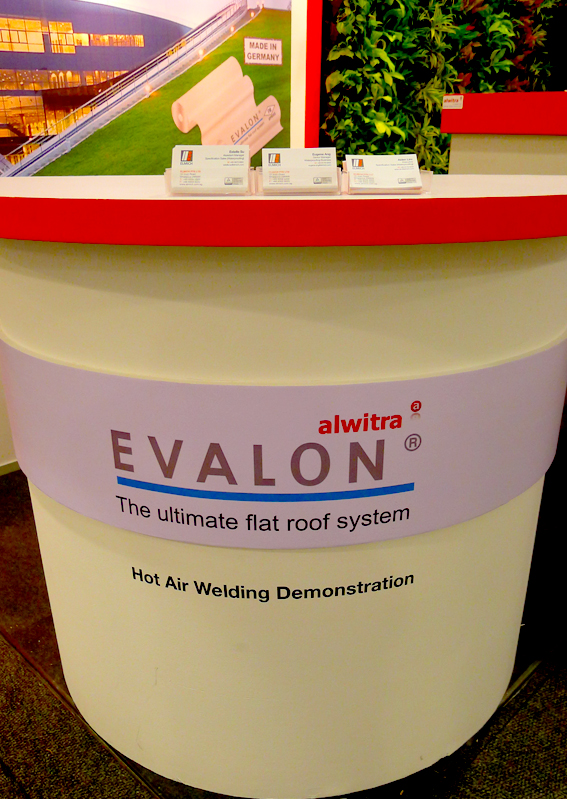 With a growing business and a network of partners in over 27 countries, the exhibition provided a platform for Elmich's expansion plans to source more applicators for our waterproofing business and reach out to like-minded professionals who appreciate the importance of using premium waterproofing membrane to effectively waterproof buildings.
In collaboration with Eurodeck Sdn Bhd – Elmich's exclusive distributor in Malaysia, we created a discussion area amidst a garden patio setting bringing an overall feeling of comfort and tranquility to the exhibition hall. Raised stone pavers were supported strongly using VersiJack® and a visually appealing living wall using VersiWall® GP system creates an inviting ambience for participants to take a sit.