When the monsoon rains battered Myanmar, it caused heavy floods which affected 11 out of 14 regions in the country, with no hope of the people rebuilding their lives till the storms abated. Houses, schools and hospitals were all washed away into the torrential rains and there were deadly landslides. There was no food, no water and little shelter. Many people have lost their homes and everything they owned. They needed help, any kind of help.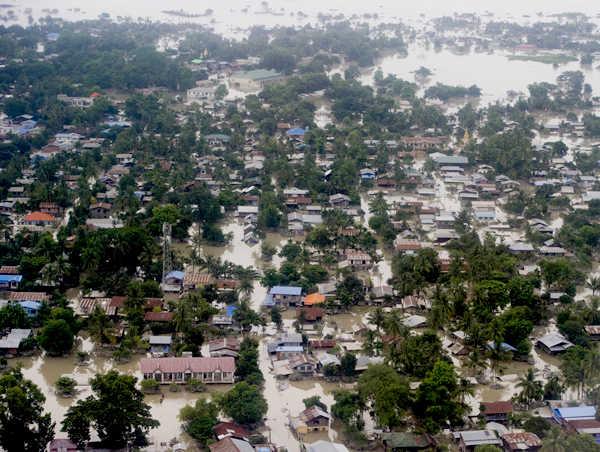 Elmich carried out a donation drive with our Myanmar employee administering the collection of funds. The donations were handed to the charity group "Let! Give one hand to save flood victim" (Note: literal translation of Burmese name) and will be used to buy vital supplies such as medicine, food, drinking water, clothing etc.
Elmich is proud to have contributed in a small way – our donation helped touch the lives of some in the disaster-stricken areas.
(From left to right) Elmich representative receiving donation certificate from charity organisation representative