This is the third time that Elmich has participated in ARCHIDEX 2017. A roaring success indeed with about 550 exhibitors and 36,000 visitors participated in the four-day show held at the Kuala Lumpur Convention Centre, Malaysia.
Elmich was located in Hall 9 along with Eurodeck Sdn Bhd – Elmich's exclusive distributor in Malaysia. Together, both companies exhibited its range of waterproofing and landscape engineering products which drew overwhelming interests and enquiries from the trade visitors.
The booth display comprised of raised pre-cast pavers supported sturdily using VersiJack® and an entrancing green wall using VersiWall® GP system which created an eye-pleasing visual element for visitors to stare. Moreover, the display panels illustrating the planter box and basement wall applications of our waterproofing products such as EVALON®, Delta® PT and Delta® Terraxx spurred several technical questions for upcoming and on-going projects.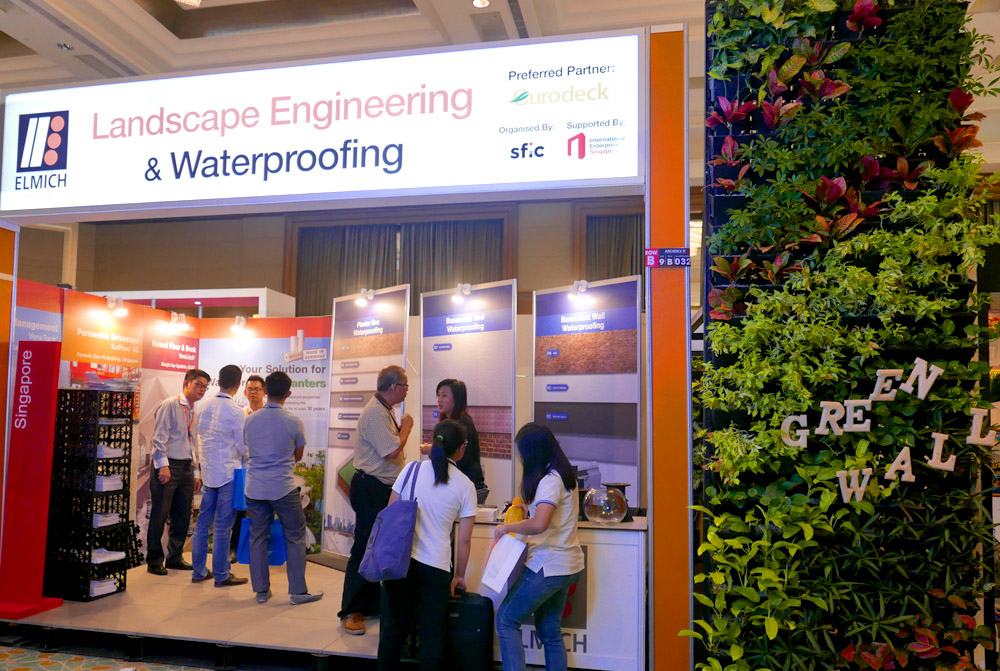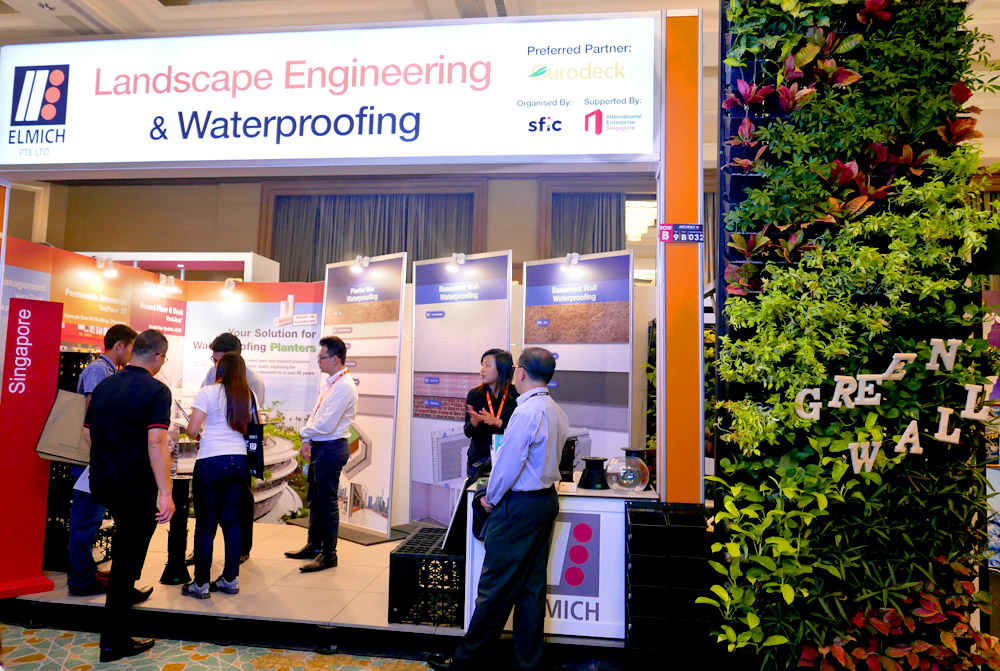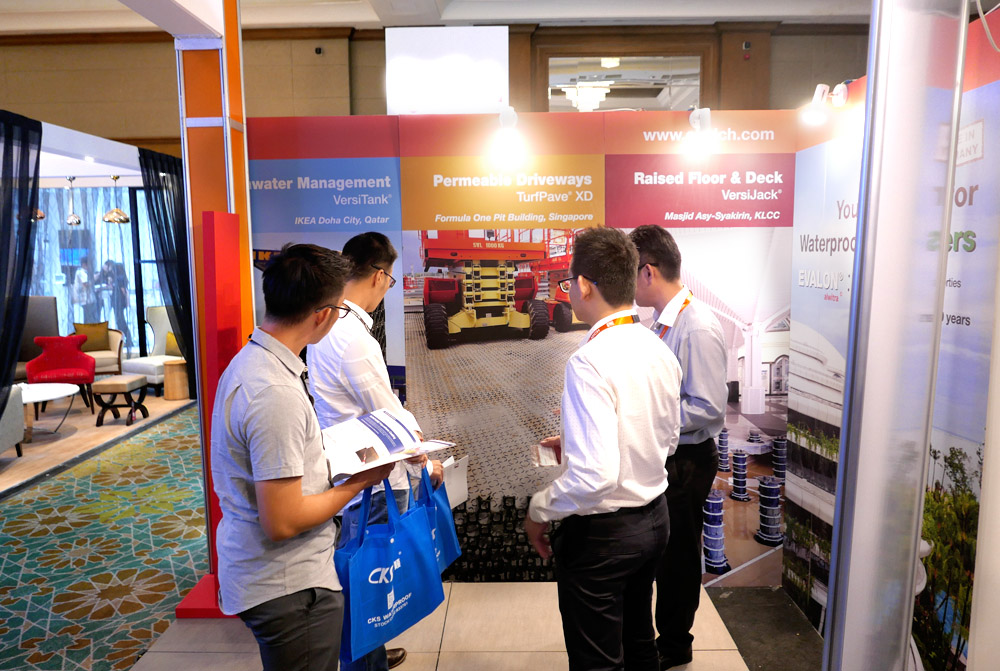 During the opening ceremony, Ministry of Works Public Works Department deputy director general (specialised sector) Ratna Mahyuddin, who represented Deputy Works Minister Datuk Rosnah Abdul Rashid Shirlin mentioned that Malaysia's economy registered a 5.6% growth compared to first quarter of year 2016 with only 4.1%. This further substantiates Elmich's expansion plans to grow its brand and product presence in Malaysia.