ArchiFest 2022, happening from August 29 to October 2, features a variety of workshops, conferences, carnivals, events and installations around Singapore. The theme of this year's festival, "The Order of Love", invites architects, collaborators of the built environment and the community to contemplate what is needed for a more loving and hospitable future.
Architects from Surbana Jurong, SAA Architects and B+H Architects gathered to showcase the social value of architecture through an "Edible Pavilion" made of upcycled materials and edible plants.
"The Common Good – Edible Pavilion", situated along the corridor of URA Centre envisions a new cityscape with spaces that enhance urban life and convey a spirit of sharing and belonging. The Pavilion hopes to empower like-minded and creative champions in the community to launch and lead similar green projects in their neighbourhood.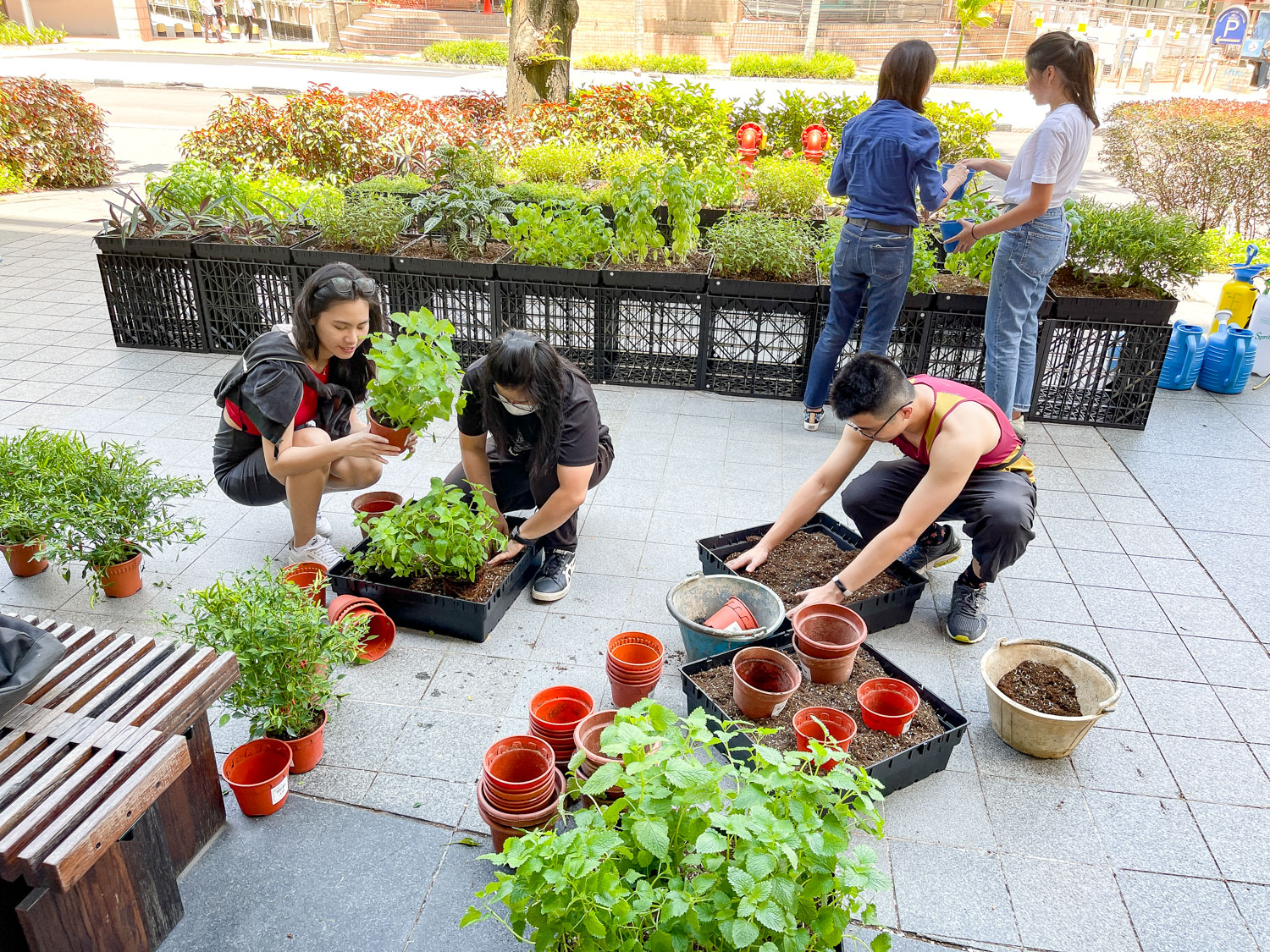 Students from SUTD Social Urban Lab engaged the community in a lunch hour event held on 30 August and 1 September,  inviting them to  participate in the placemaking process. Crates made of upcycled drainage cells were repurposed and assembled into planting bed modules for the edible garden structure.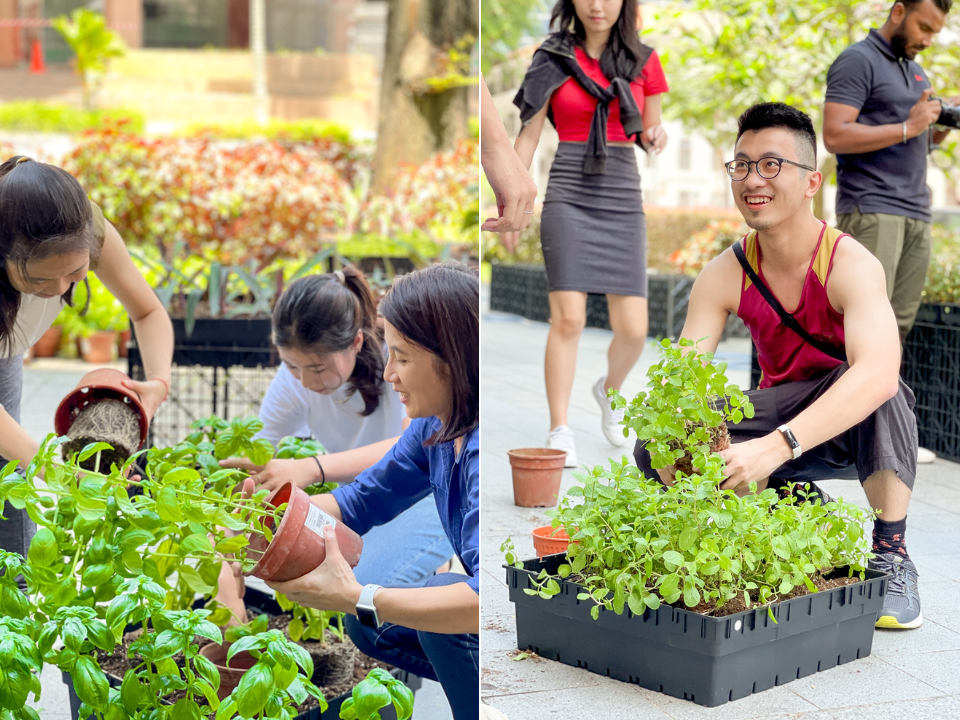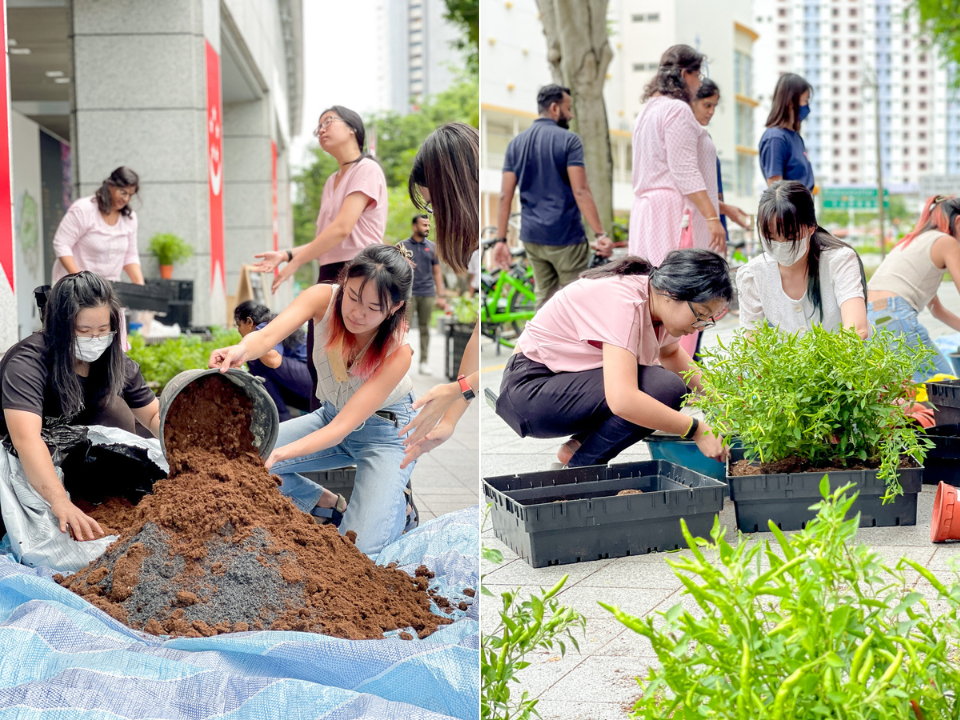 Edible Pavilion Installation
Raised Upcycled Planter Boxes
Each raised upcycled planter box was constructed by stacking a VersiDrain® 150 on a VersiTank® 555 module.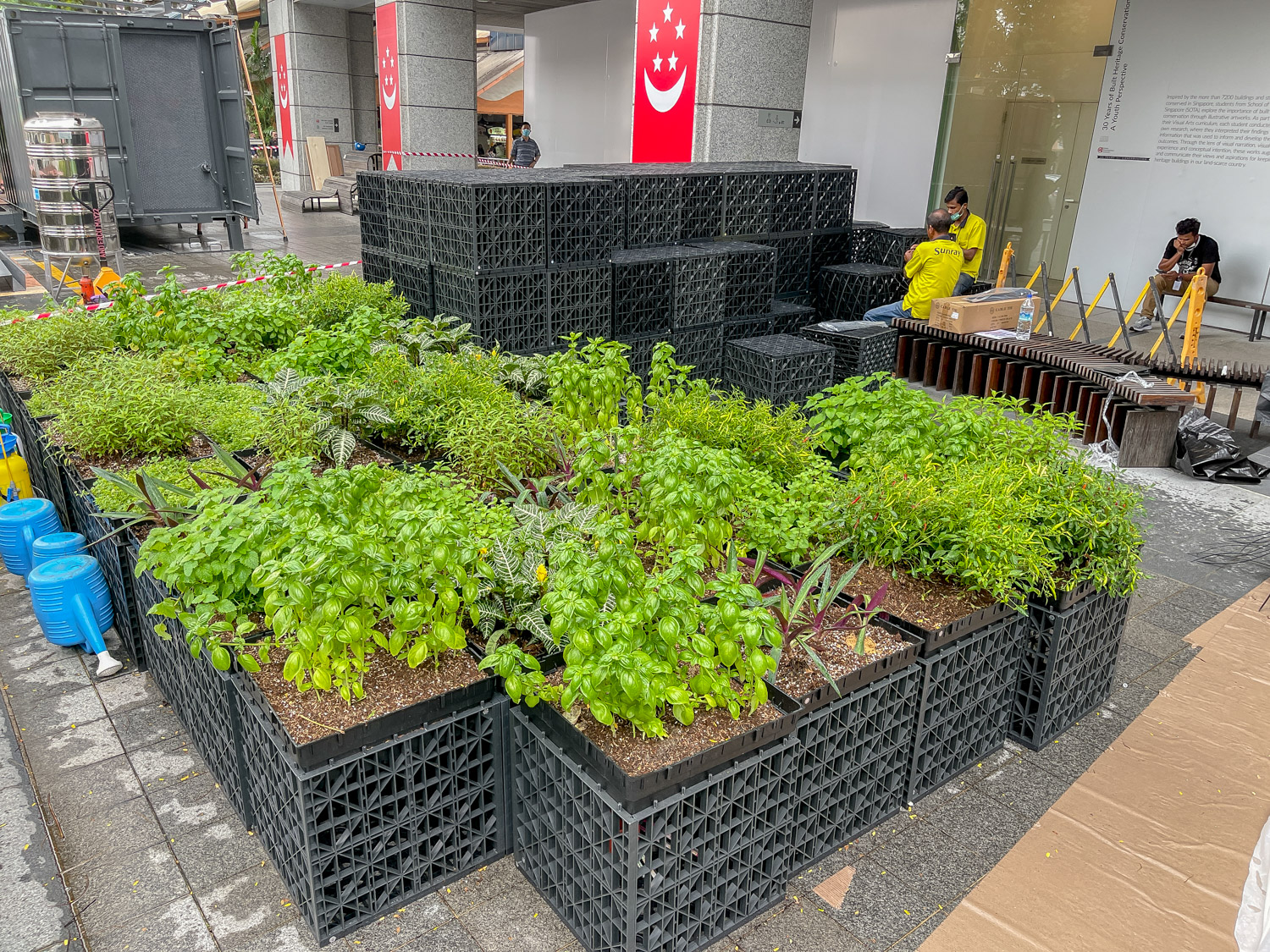 Upcycled Art Structure
Over 300 VersiTank® 555 and 553 modules were assembled and fastened with industrial cable ties to form the enormous art structure. Steel rods were used to support the cantilever construction.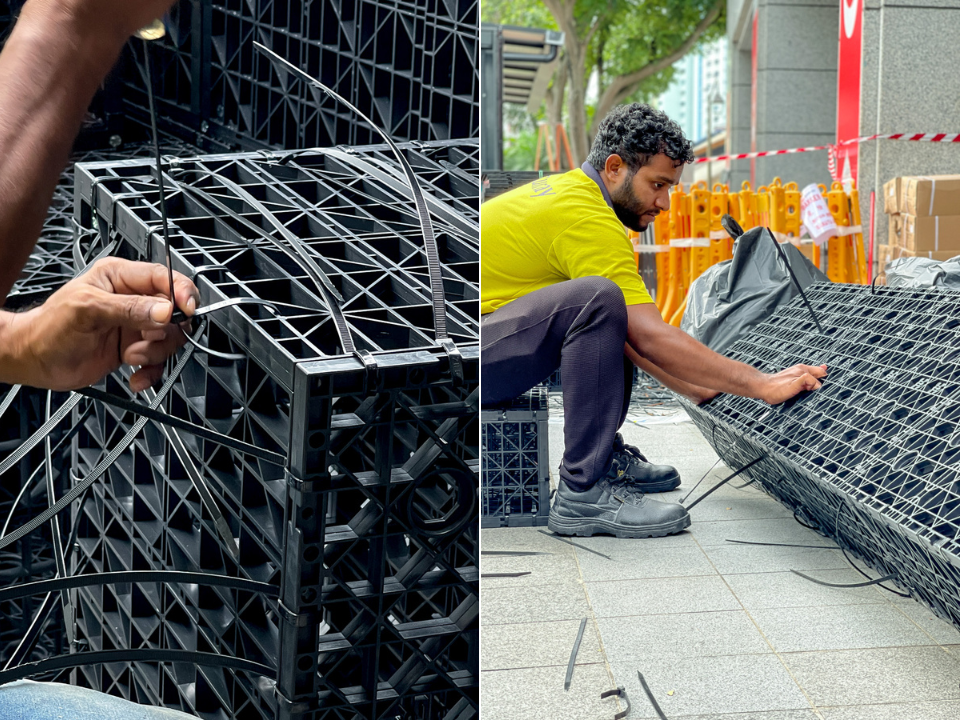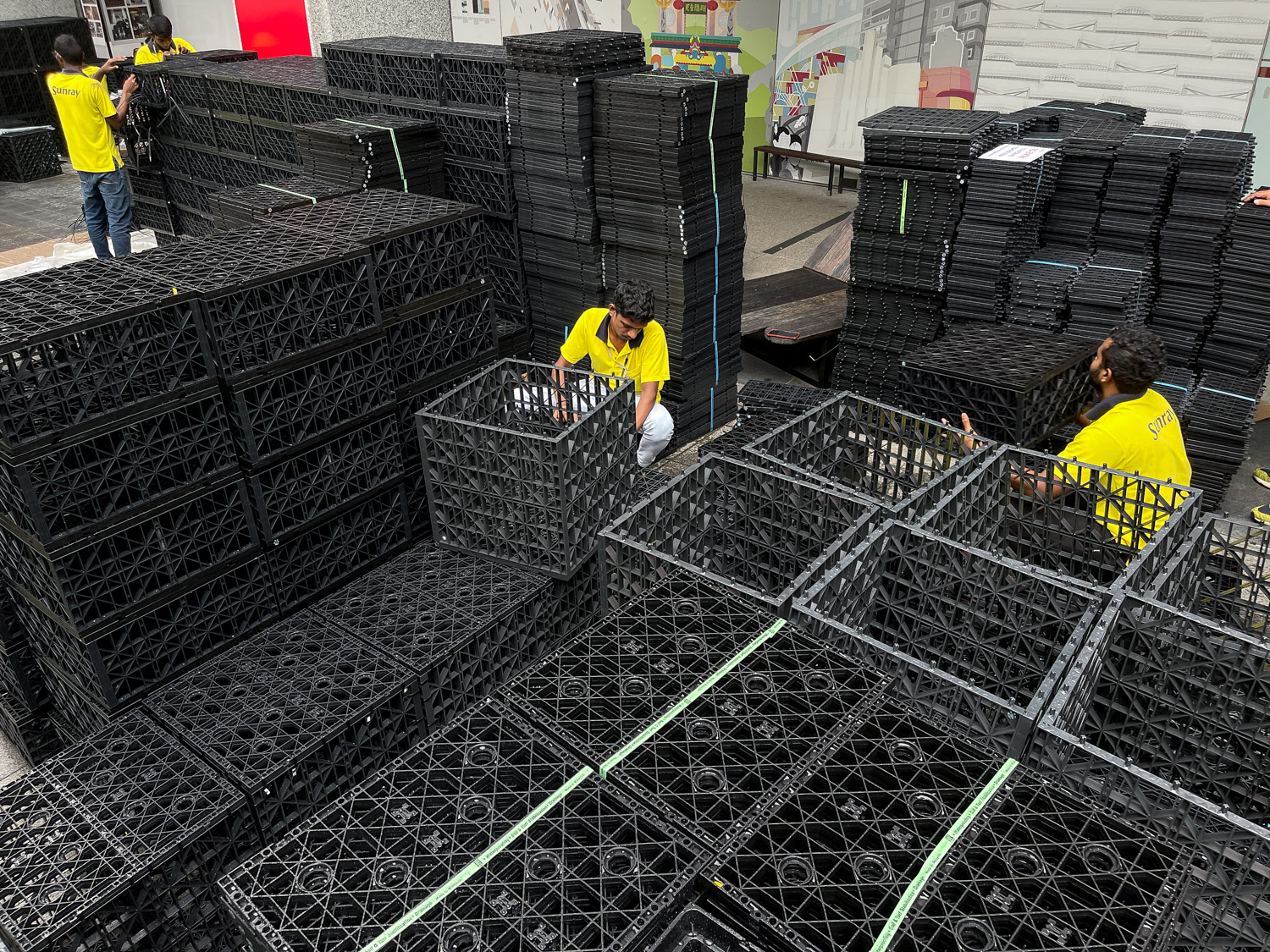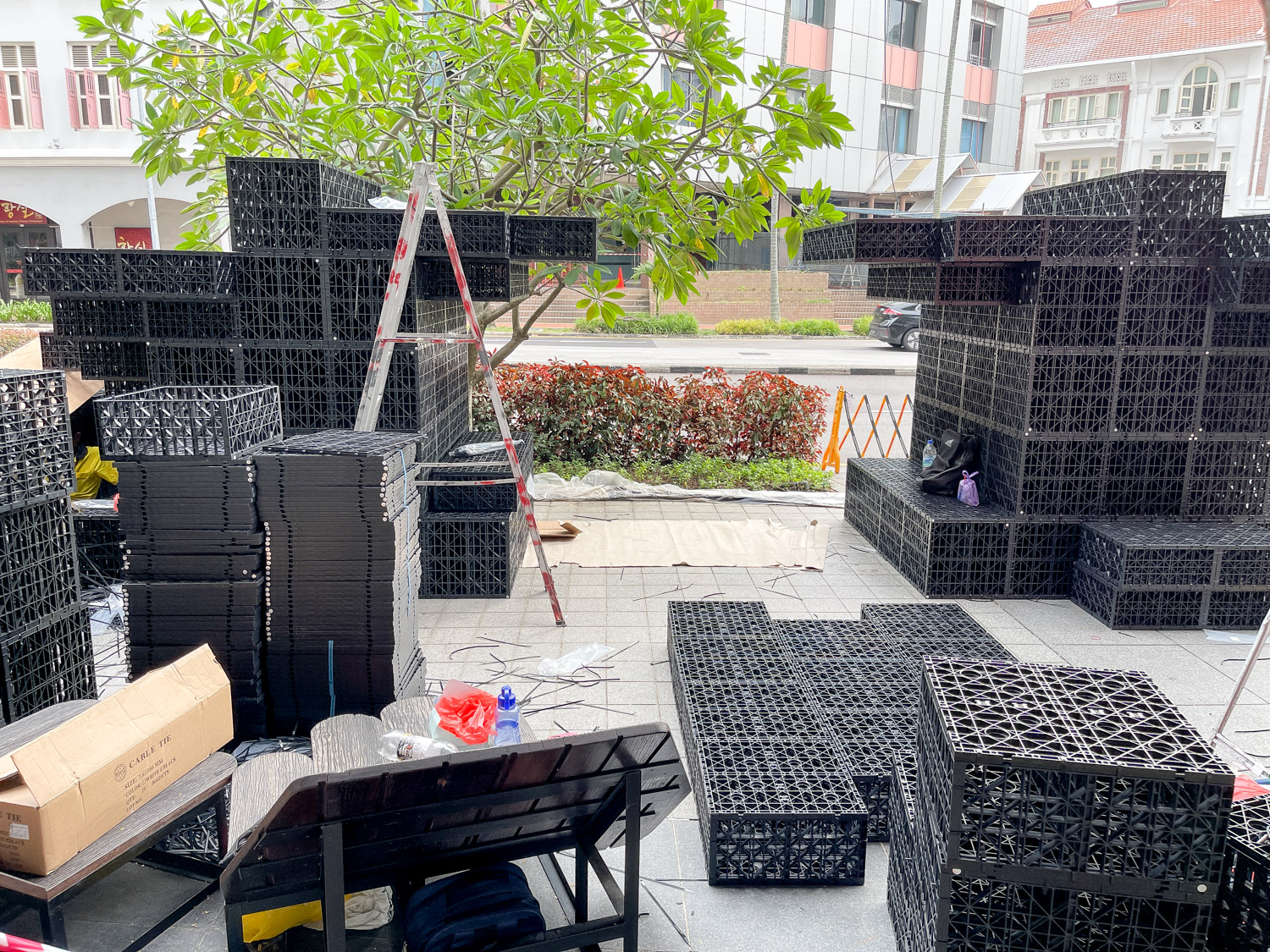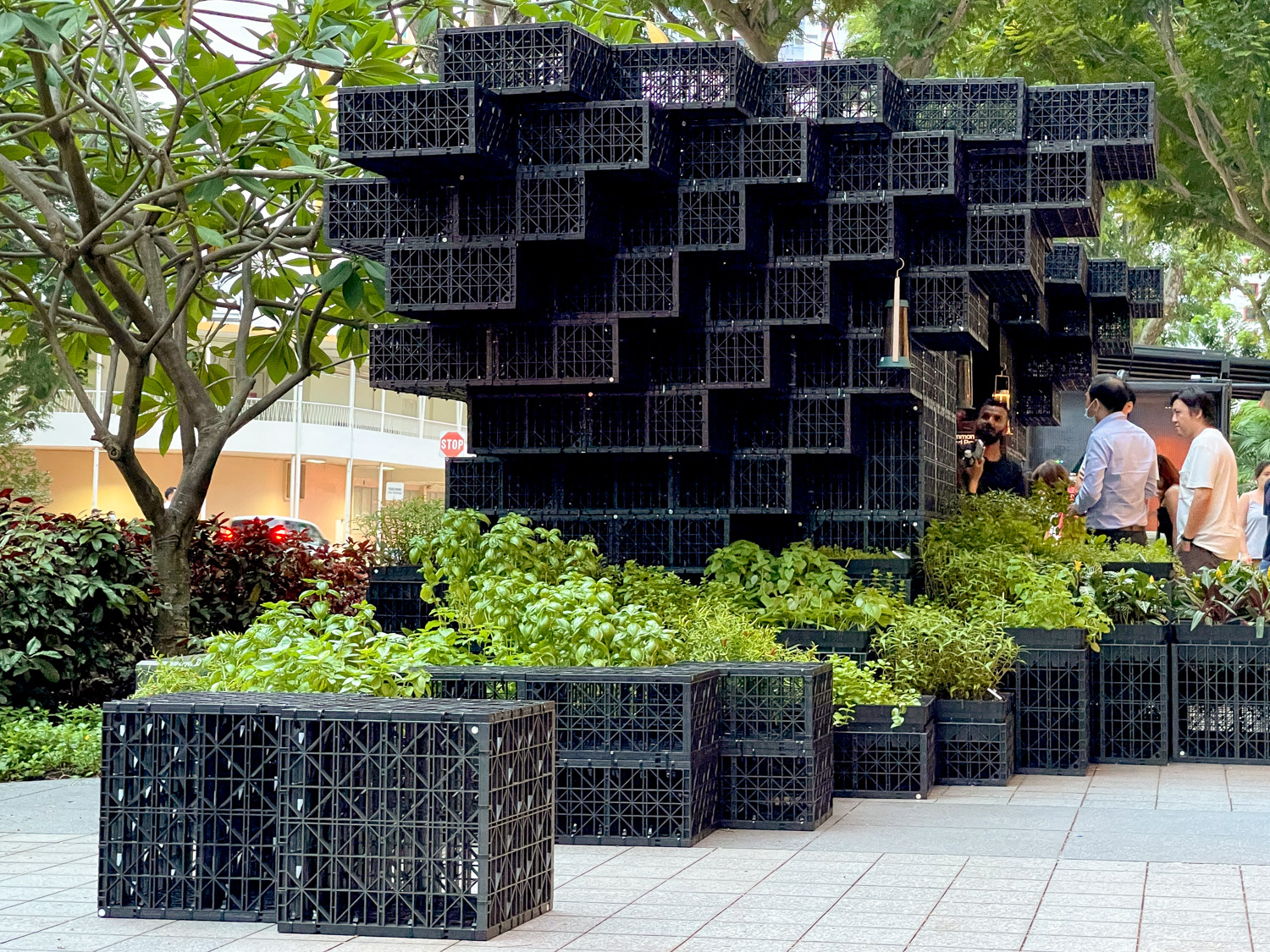 Project Credits
The Common Good – Edible Pavilion is a collaboration between Surbana Jurong, SAA Architects, SUTD Social Urban Lab, Ground-Up Initiative (GUI), B+H Architects, KTP Consultants, Sunray Woodcraft Construction, and Elmich. This is part of SEEDS Movement, an SAA, SJ, B+H, KTP collaborative. 
VersiTank® & VersiDrain® 150 Supplier: Elmich
Other Articles You Might Like: Edible Community Garden | Lego-like Structures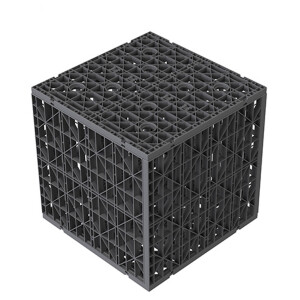 VersiTank®, made from recycled polypropylene material, is a high-strength and lightweight interlocking sub-surface stormwater infiltration or storage tank which allows water to be discharged into the surrounding soil or via controlled release to connected stormwater pipes or when enveloped in an impervious membrane allows retention or temporary storage of stormwater for re-use or release. VersiTank® modules are easily assembled on-site by clipping together lightweight, high-strength interlocking panels. Assembled units can be interlocked vertically and horizontally, ensuring the system remains stable under trafficable or high-weight-bearing load areas. For further information on VersiTank© and other products and services offered by ELMICH, please contact:
ELMICH PTE LTD
15 Joan Road Singapore 298899
Phone:  +65 6356 2800
Fax:  + 65 6353 2800
Email:  info@elmich.com
www.elmich.com