Archifest, organized by the Singapore Institute of Architects (SIA), and held from 6 to 31 October 2012 is an annual month-long architecture festival, in celebration of the urban environment at "The Foothills", Fort Canning Park. Themed "Rethink Singapore", the festival is aimed at engaging different communities to step up, collaborate, participate and rethink how they can mould the city to make it more sustainable and liveable.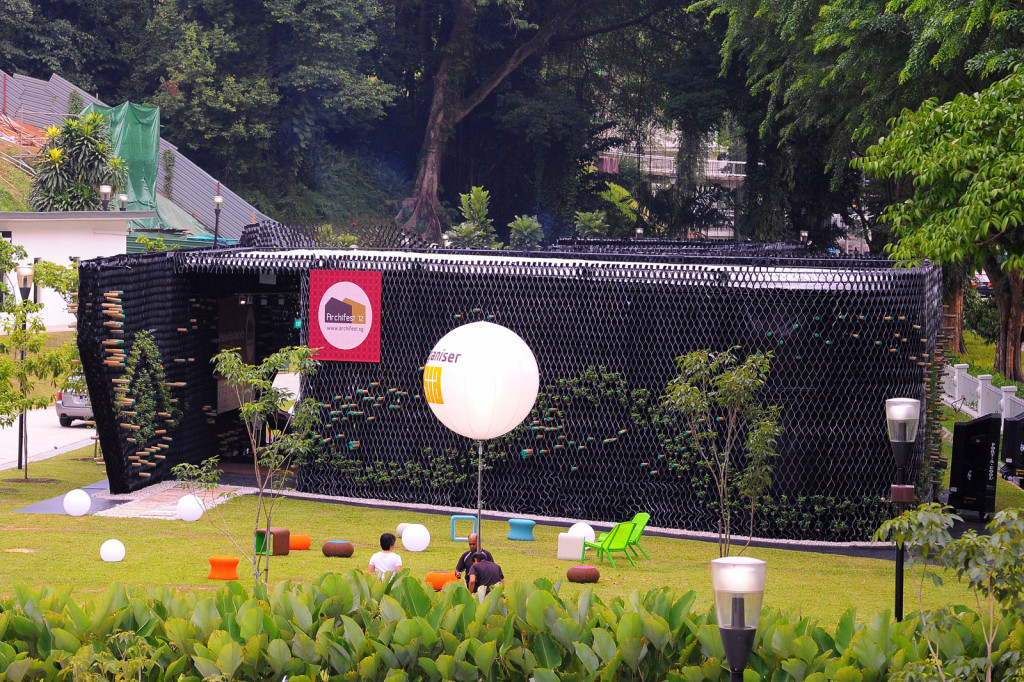 The Festival Pavilion, designed by WOW Architects, is a zero-waste structure whereby all building materials can be re-used, took into particular consideration the lifecycle of its building materials. This very first Archifest Pavilion serves as an elegantly open platform for presentations, debates, assembly and exchange, and the venue for the official launch of the Festival on 12 October 2012. Over 80 VersiWeb panels were double-cladded over a metal skeletal frame to form the undulating walls of "Wonder|Wall" at the pavilion.

Inspiring curiosity, Wonder|Wall looks almost solid at certain angles, but when viewed perpendicularly, seems to merge with the surrounding buildings, and landscape. In close-up view, a watery or wavelike appearance is apparent due to the fluid nature of VersiWeb® around the structure. The VersiWeb® on both sides of the structure provides natural ventilation, shade, and rain protection for the Pavilion due to its unique micro-climate formation feature in between the membranes. Its versatility also enhanced the usability and interaction of the Pavilion space featuring enclosed, semi-sheltered and open areas, as well as spacious, well-ventilated pathways that facilitate movement and interaction.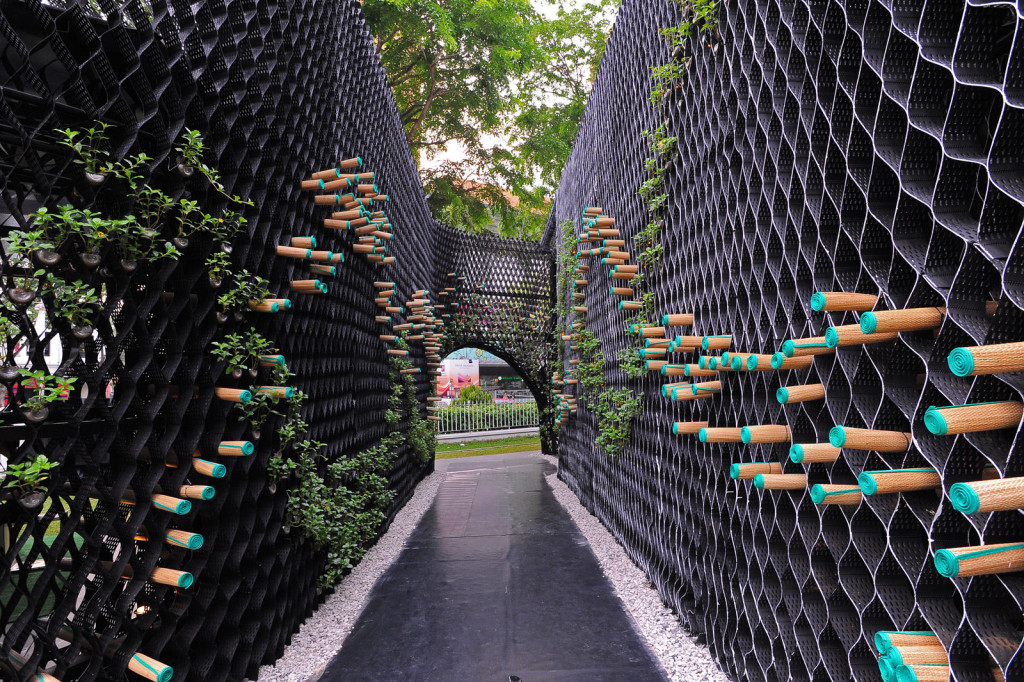 WOW Architects' design shows that VersiWeb® can be applied in refreshing ways such as a vertical wall or any other display surface with "pockets" used for the conduct of various Festival activities. Reusing materials in a new way to delightful extraordinary functions will engage and inspire the hearts and minds of all to rethink and make Singapore more sustainable and liveable.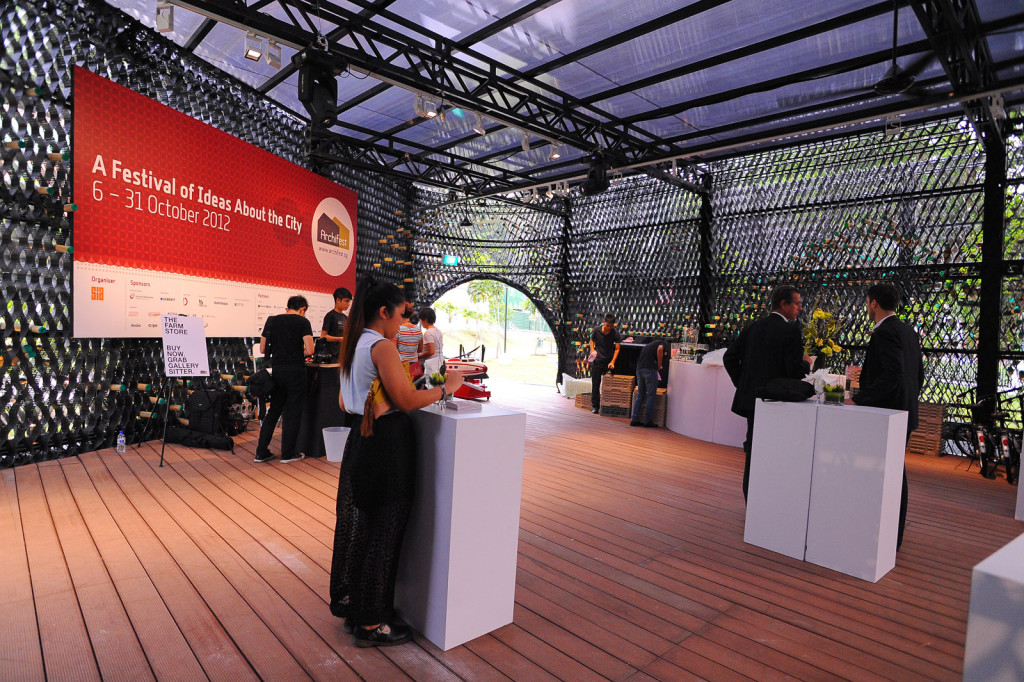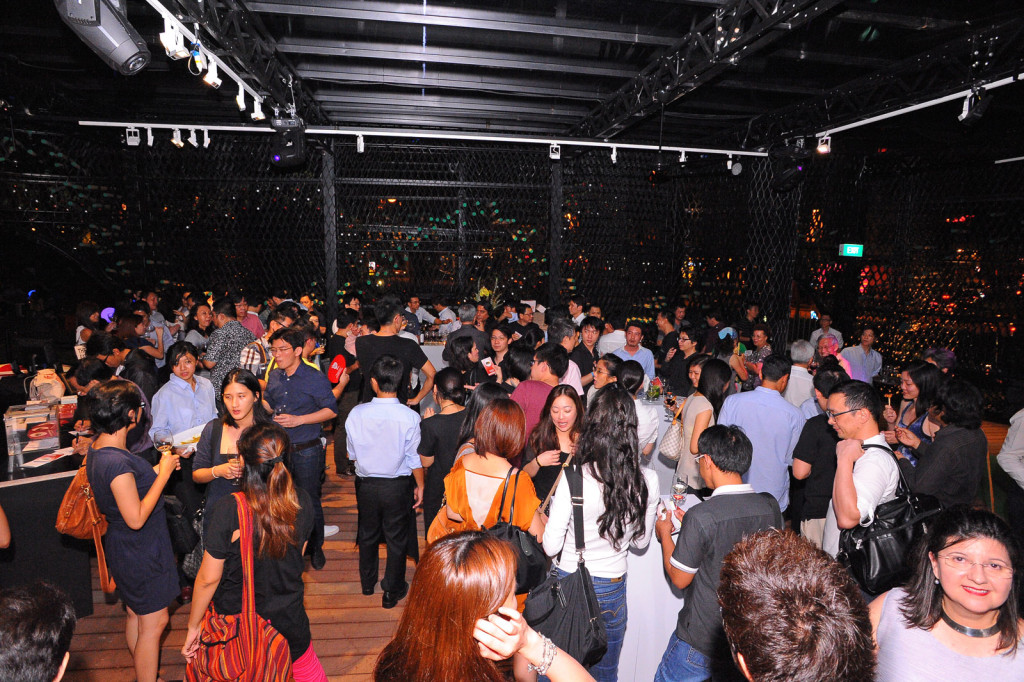 VersiWeb® can be re-used in many ways after the Festival. One instance is recycling the VersiWeb panels for slope protection and erosion control. VersiWeb meets the theme – zero waste, buildability and afterlife.
Elmich, as a strategic partner of SIA, is honoured to sponsor the VersiWeb, a rapidly deployable expandable cellular mesh developed for slope erosion control, used in the construction of "Wonder|Wall". We congratulate WOW Architects in winning the design competition in the first Archifest Pavilion.