Mr Muhammad Farhan, a recent graduate from Temasek Polytechnic, School of Design, Diploma of Environment Design, was awarded the Elmich Course Medal – Bronze Award for his Final Year Project, Rekindle.
His project imagines a green, vertical sanctuary which houses various retreat environments, creating a complex that exudes balance.

"Rekindle strives to cultivate the idea of retreat and primitivism in a highly-dense urban environment. Located at Farrer Park Fields, Farrer Park, Rekindle is surrounded by a multitude of building typologies and a diverse array of cultures, old and new.
In Fortress Singapore 2030, the closure from the outside world will lead to a constraint in resources like water supply and electricity. Self-reliance and independence will be the norm in ensuring the country's sustenance of basic needs. It does not mean a downfall for the city-state, but Rekindle encourages users to connect and transit into a sustainable and cohesive community, socially and functionally.
Rekindle's concept revolves around blurring the notion of public and private spaces based on the increasing levels of privacy, to cater to the different needs of users, hence promoting a well-balanced live, work and play environment".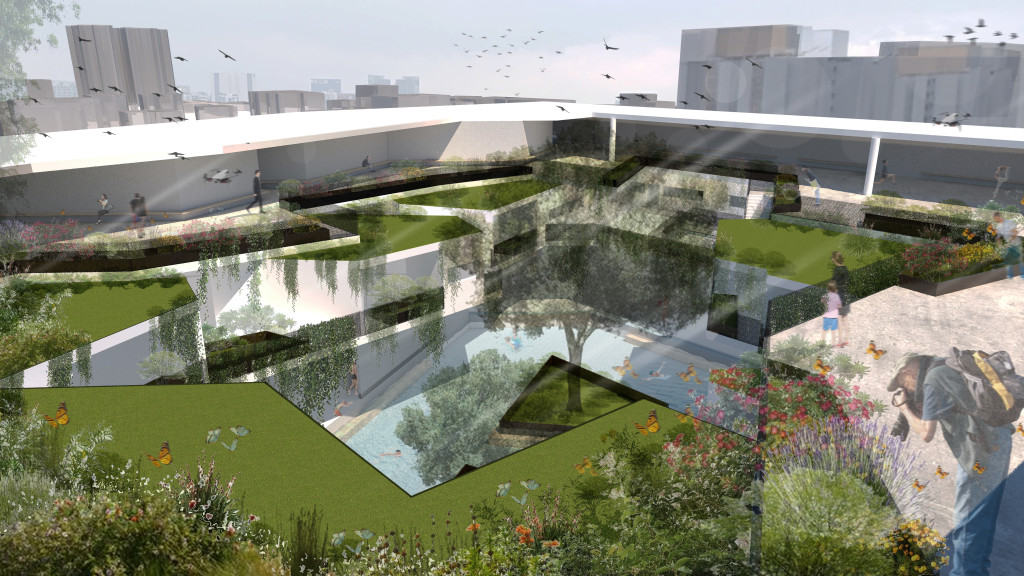 Elmich hopes to encourage our future generations to incorporate sustainable design elements into their projects and develop a culture of environmental responsibility. Since 2016, we have been sponsoring the Graduation Awards for graduates from Temasek Polytechnic's Diploma in Environment Design course. The award aims to recognise graduates who have excelled in their course of study.
The Diploma in Environment Design offers an interdisciplinary curriculum to its students that will engage and challenge them to explore the disciplines of architecture, urban design and landscape architecture.
We would like to extend our congratulations to Mr Muhammad Farhan and we wish him all the best in his future endeavours!
Credits:
Project renders and photos from Mr Muhammad Farhan.