Elmich is proud to be a supporting partner of Landscape Industry Association Singapore (LIAS) in the creation of multiple traditional and reimagined Christmas trees at Marina Bay Waterfront Promenade as part of ChariTrees 2018, an annual charity event to show support for the less fortunate during the festive season. This year, proceeds from ChariTrees 2018 are going to The Business Times Budding Artists' Fund, which seeks to make the arts accessible for children and youths from financially disadvantaged backgrounds.
Last Friday, President Halimah Yacob kicked off the event with the lighting up of the 30 trees at an opening ceremony where various corporations, initiatives, and individuals were recognised for their support towards the less fortunate.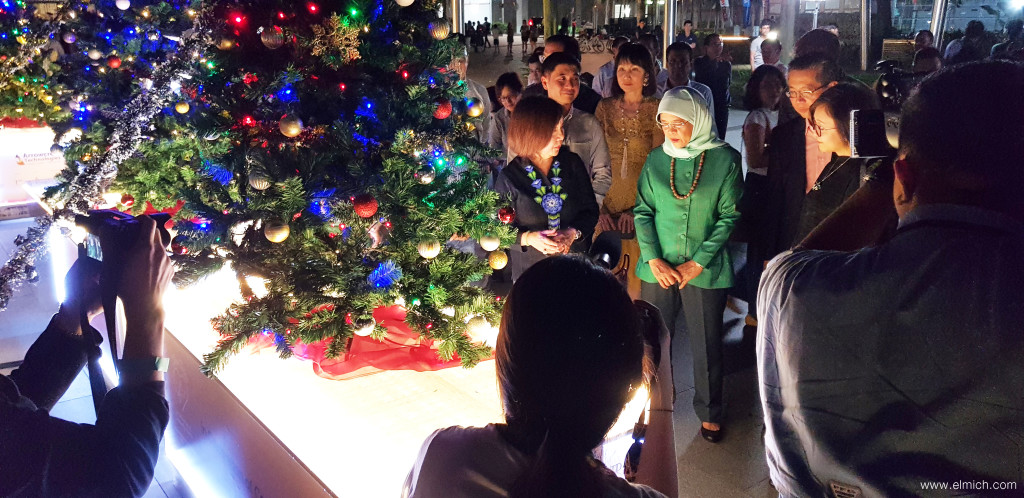 Elmich's translucent VersiTanks were used to create the bases for the traditional Christmas trees, as well as 2 super trees, where VersiTanks were stacked to create a towering "christmas tree" of over 3 metres in height. The trees will light up the waterfront promenade for the next 6 weeks, till the 26th of December.