The GiardinaAWARD is the most prestigious award of the "green industry" in Switzerland. The coveted prize is a special incentive for the exhibitors to honor their commitment in quality and spur innovation amongst the industry professionals.
A brilliant start to the gardening season, Elmich congratulates Femox GmbH, our exclusive partner in Zurich who has clinched a bronze award for their booth design.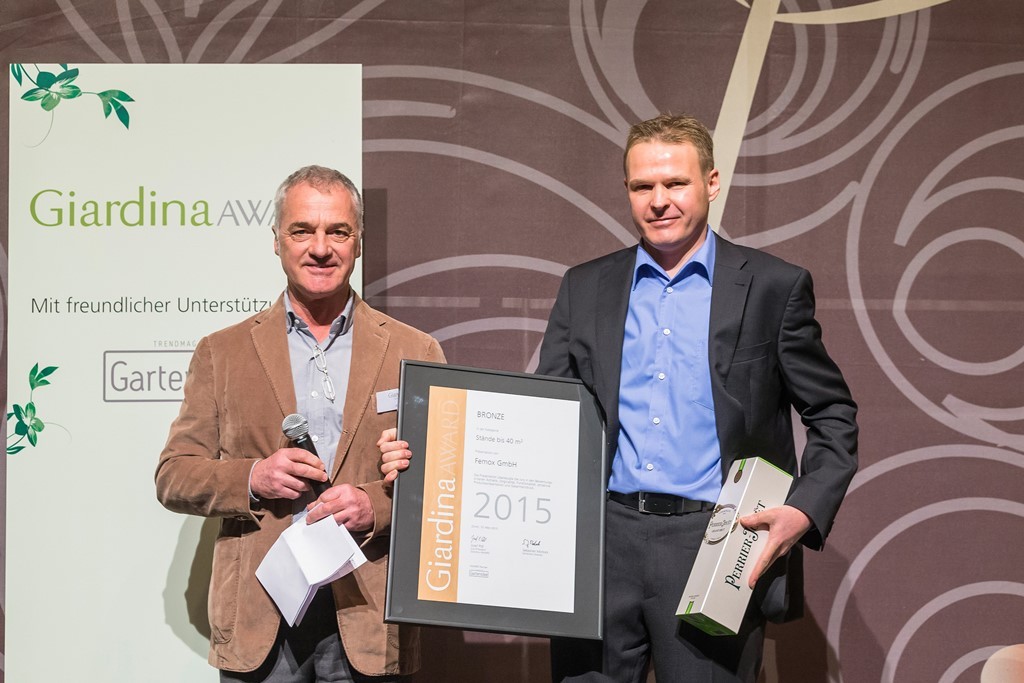 The booth design uses Elmich's VersiWall® GP (VGP) green wall, an easy-to-install and low-maintenance modular vertical greening system to beautify and form the booth panels. Together with other Elmich innovations, the booth was able to successfully maximise garden design out of small spaces.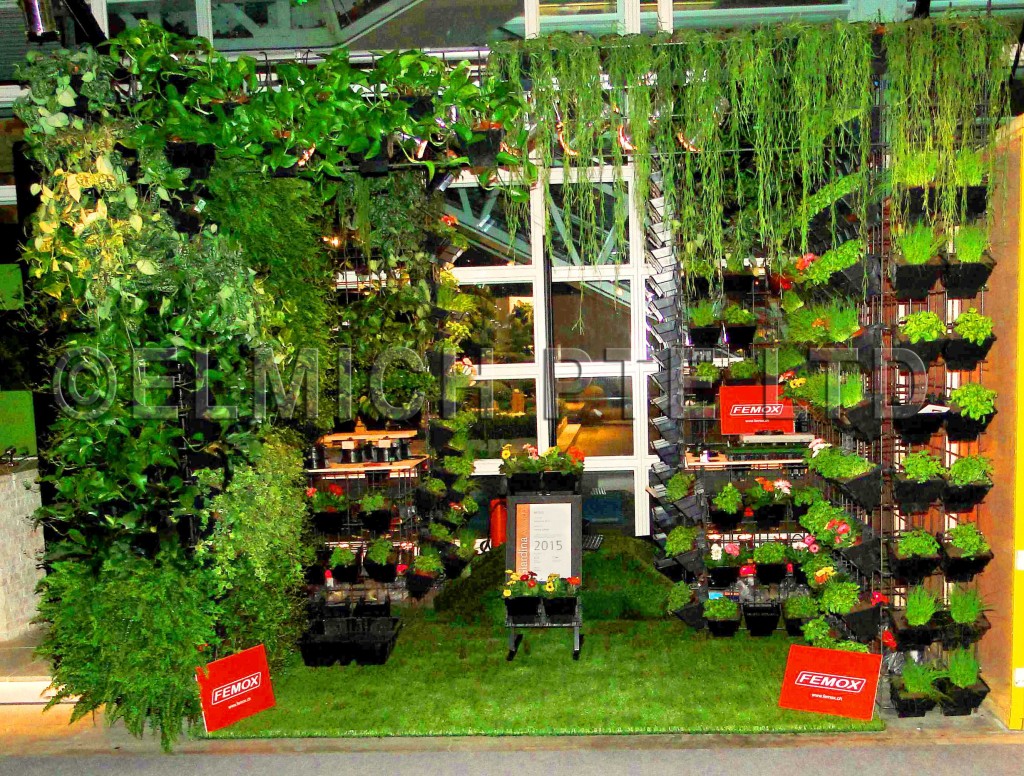 Giardina 2015 is one of Europe's leading indoor events showcasing exciting current trends in garden design. This 5-day exposition was held from 11 to 15 March 2015 at Messe Zürich.