The recently concluded architecture festival in Singapore, Archifest 2018, saw over 150,000 visitors participating in the various events at the Festival Pavilion and around the island. Over two weeks from the 29th of September to the 10th of October, the public was invited to take part in the festivities and through it, come to appreciate and understand the spirit of architecture in Singapore.
The Festival Pavilion for this year, situated at the Marina Bay Sands Event Plaza, is a take on a familiar heartland landmark, the void deck of a HDB flat. Designed by Kite Studio Architecture, the pavilion is a reinterpretation of everyday Singapore, with the iconic hole in the wall and the mosaic tiled communal chess tables installed around the pavilion.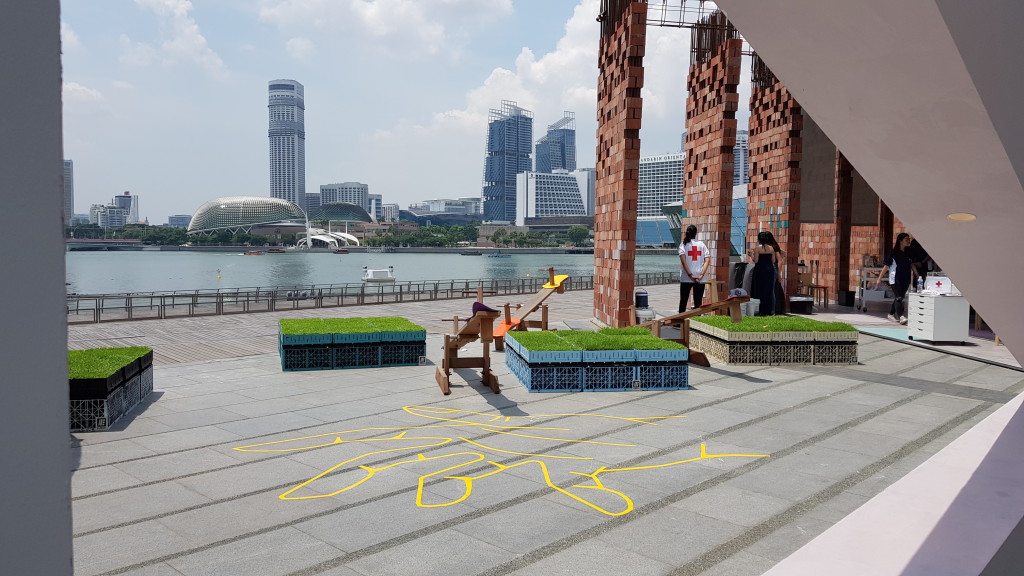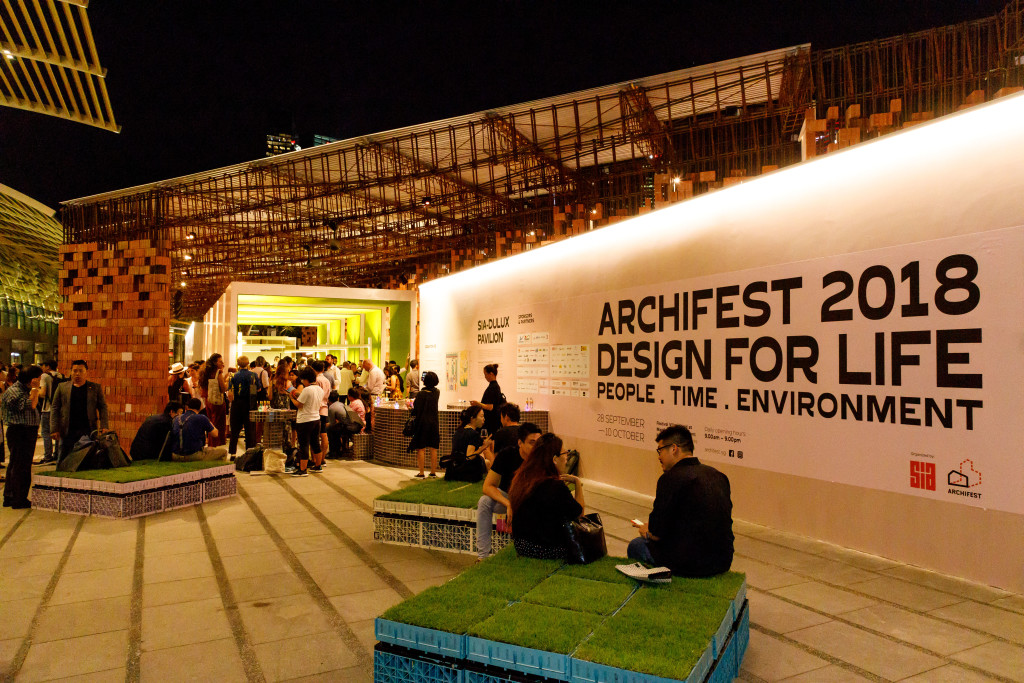 Elmich products were used to create community green benches for visitors to sit on and enjoy the festivities. Constructed from a base of VersiTank® 553 and a VersiDrain® 60 attached on top, the planter box was then filled with real turf to form green benches, suitable for sitting or lying down on. Over 1000 VersiCell® modules were used to create the flooring for the pavilion, on which a layer of sustainable bamboo material was laid as the finishing.
The opening night of Archifest on the 28th of September was attended by festival partners and industry professionals. As sponsors of the festival, Elmich was invited and presented with a certificate of sponsorship. Elmich is proud to be a firm supporter of the architectural landscape in Singapore.