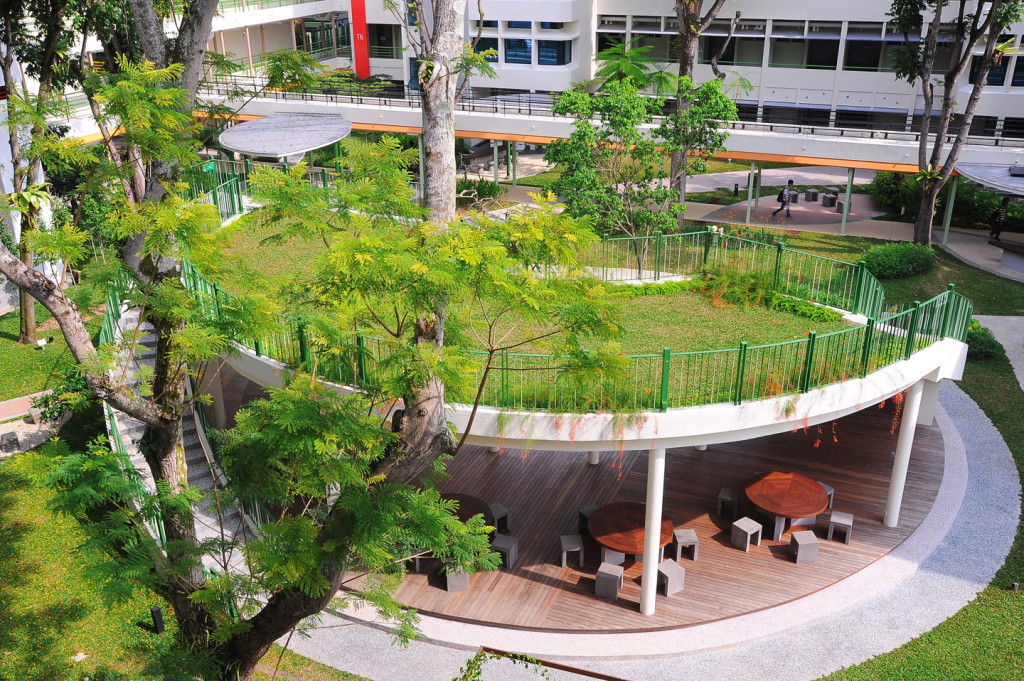 Ecoasis and The Sanctuary are both extensions of the learning and social spaces initiative to create more Outdoor Living and Learning Labs at the Singapore Polytechnic. They demonstrate how the twin concepts of Sustainable Building and Sustainable Living are put into practice to create a Living Lab on campus.
Not only are they pleasing to the eye and offer staff and students a serene and lush refuge in the midst of Singapore Polytechnic's bustling campus, but they also incorporate green features that improve the Polytechnic's energy and water efficiency and offer at-source stormwater management.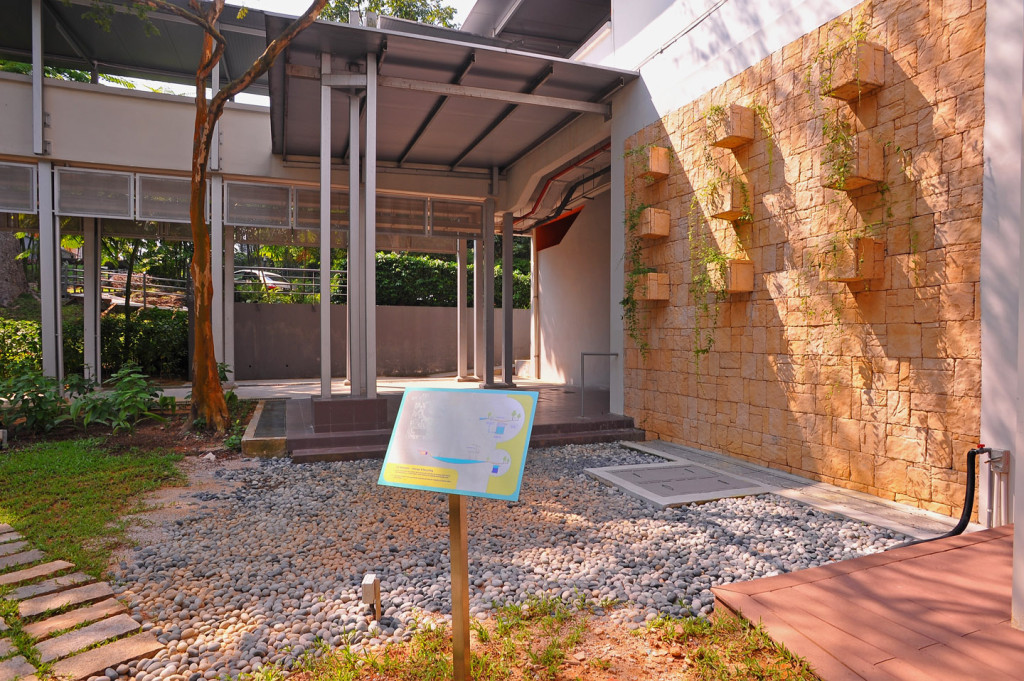 Ecoasis
The Ecoasis functions as a bio stream that collects (Rain Water Harvesting), filters, and recycles rain water. It is an enticing social space that bridges both the indoors and the outdoors incorporating natural elements into its design. Design-Thinking methodologies were applied requiring study and research on the collection, filtration, retention, and recycling of rain water and landscaping.
A VersiTank® water retention tank was successfully installed to fulfill the rain water harvesting objectives of the Ecoasis. Two layers of VersiTank® were installed in an excavated pit lined with HDPE liner to form the retention tank. Decorative pebble rocks spread on top and planting at the periphery of the tank make the underground installation an indivisible part of the design and landscape of the Ecoasis.
View project detail here.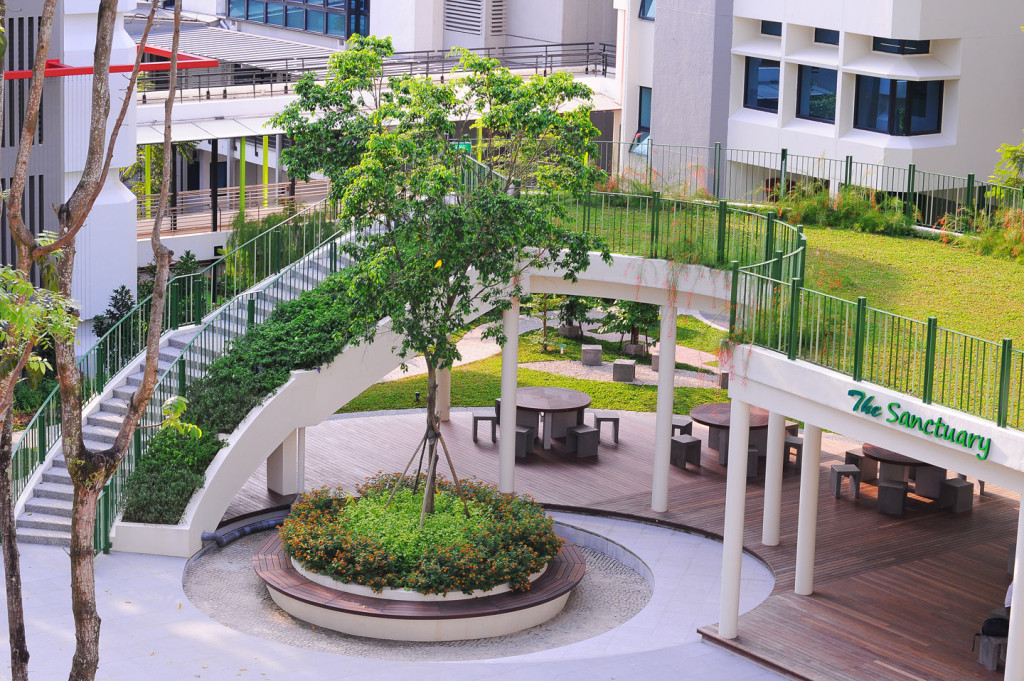 The Sanctuary
With the aim to convert the damp, soggy, and non-inviting ground into a bright and attractive area and to get staff and students to hang out there, the Sanctuary drew inspiration from the flora, fauna, and inhabitants of the former courtyard. Shaped like a snail, a regular inhabitant of the courtyard, at the centre and showpiece of the Sanctuary, is a shelter with an Elmich Green Roof accessible by way of a spiral staircase accompanied at its side by a planted ramp.
VersiDrain®25P, drainage and water retention trays, installed on the 120 sq m Elmich Green Roof, blanketed over with geotextile fabric enabled EnviroMix, a lightweight primarily inorganic planting media to be placed on the trays for planting on the green roof and ramp.
The Elmich Green Roof demonstrates how such a green roof can contribute to at-source stormwater management by offering filtration and reduction of peak flows during heavy rainfall.
View project detail here.
Green Campus Initiative
Rich with flora and fauna, Ecoasis and The Sanctuary are both tranquil and serene green spaces that invoke a deep appreciation for and bring people close to nature in line with the green campus initiative. They project the importance of saving water and highlight the need to mitigate the urban heat island effect and global warming, and also to provide at-source stormwater management in an increasingly urbanised Singapore.
The effort invested is well received by the school community and both green spaces are able to attract interest among students and staff and also attract their fair share of butterflies.