The organisation celebrated its 30th Anniversary on 16th July 2015 at the Singapore Island Country Club. It was an Aloha Fiesta – Hawaiian themed party, which was well received by attendees, with most taking pains to come in floral or brightly coloured attire, flowers in their hair, plus everyone used a floral lei garland which was given to all in their "goodie bag".
Mr Alan Lee, Executive Chairman made the welcome address and that was soon followed by a presentation by Mr Martin Toh, Managing Director to bring the audience through "Elmich's Journey of Excellence" commencing from our humble pioneering beginnings in 1985 to where we are on the world stage today.
Elmich staff performed a great mix of acts under the banner of "Elmich's Got Talent" which included a solo performance of classical Chinese opera by our Financial Controller; a beer drinking contest that pitted teams between Landscape Engineering and Waterproofing, and very innovative and energetic dance performances by the Marketing/R&D Departments and Supply Chain Department respectively.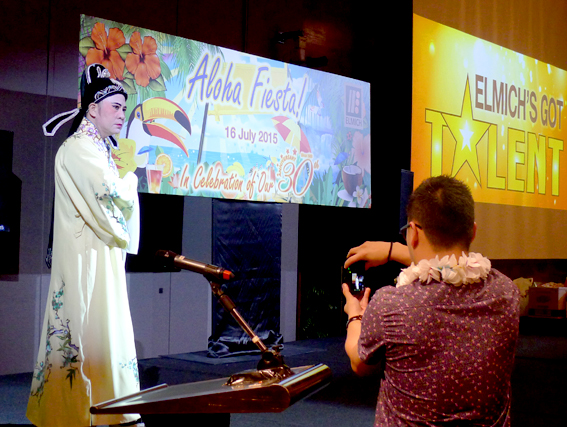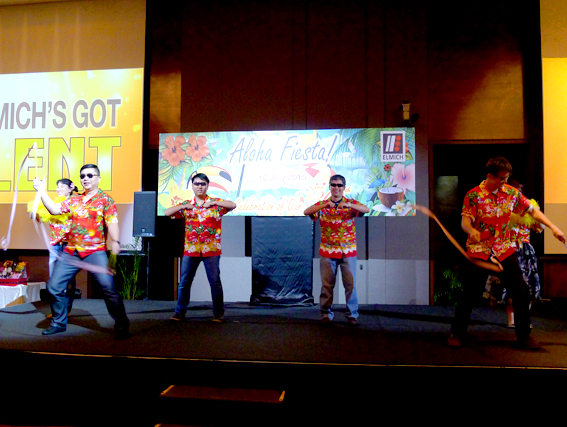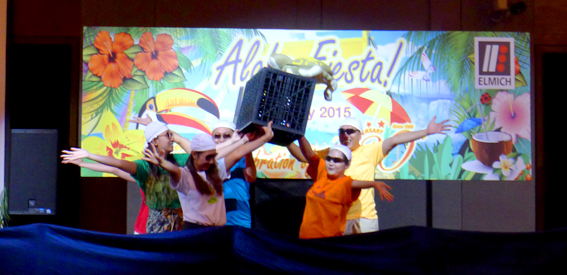 The night was filled with entertainment, games and competitions with audiences participating with great spontaneity. Professional Hula dancers got guests dancing the Hula with them, 4 couples were chosen from the audience as "best dressed" nominees and were asked to show their best poses and dance moves. Long Service Awards were presented to staff who had worked with Elmich for at least 5 years and more. The much anticipated top prizes for the Lucky Draw which included an iPhone 6, iPad air 2, TV sets, hampers, vouchers, were drawn before the night ended with a lot of screams of excitement when the tickets were drawn.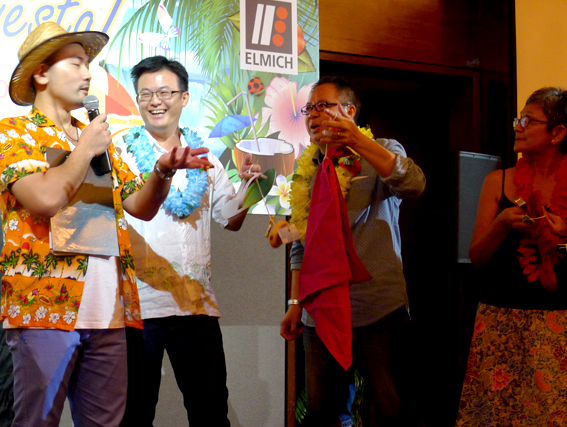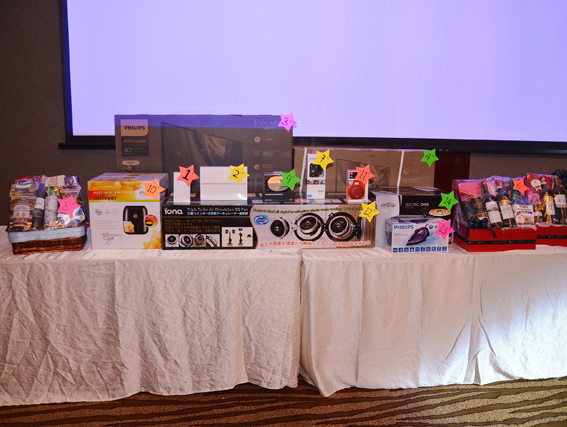 It was a truly memorable night with great food, great fun and great camaraderie that made the evening a great success!!!!!